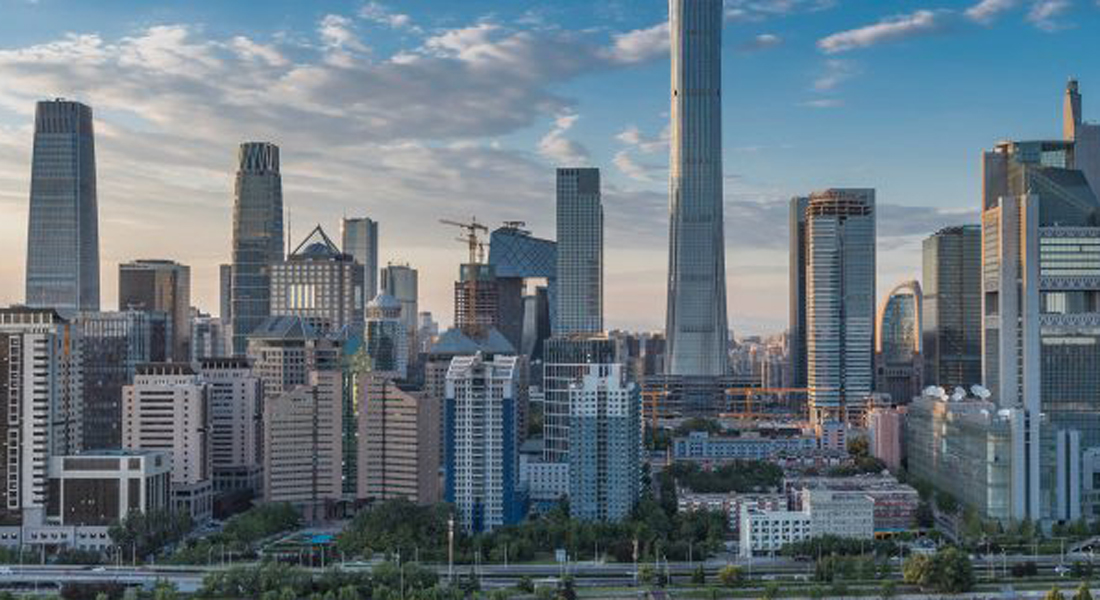 Do You Need A "Residential" Architect to Design a House?
I started writing this post with the idea that I'd examine whether you need a Residential Architect to design a house by comparing Residential Architects with specialists in other professional fields – how you wouldn't hire a personal injury lawyer for a divorce, or a cardiologist for a knee replacement.
But the writing wasn't getting anywhere.
I also tried writing about the numerous clients who've hired me after wasting time and money working with an "Architect friend" that mostly does office building and museum projects.
That bombed, too.
Instead, I'm going to ask myself the same simple questions you're probably wondering about and see if I can answer them for you.
Do You Need An Architect to Design a House?
There are hundreds of articles on the internet about what Architects do, and why you should hire one to design your house. Most of them mention the training and education that Architects get as the prime reason to hire an Architect.
I don't agree.
True, a holder of a state license to practice Architecture has years of schooling, years of internship (internshipping?), and has passed a grueling licensing examination (mine took four days). And then there's the 18 hours of continuing education.
Every. Single. Year.
But all that education and training doesn't automatically make an Architect a good house designer. It helps, but then again, I know a couple of non-Architects who are very good at designing homes.
So then what is all of that expensive schooling for?
Two things, mostly. First, a deep understanding of Architectural design principles – scale, proportion, texture – some of the things that make the difference between "ok" and "special" design, and things that are often missing in less-thoughtful home designs.
Second – and this is important if you're thinking about a custom design project – Architects are trained in problem solving. Which means Architects don't just "draw a floor plan" or modify an existing off-the-shelf design.
Instead, Architects look at your specific and particular needs and find interesting and unique ways to address them.
Like Ralph and Kathy, who met with a builder that promised "true custom design" – then pulled out a standard house plan and said, "what would like to customize?"
When they came to my office we started with a blank sheet of paper – and eventually, they built the house in the photo below (see more photos of this unique custom home here).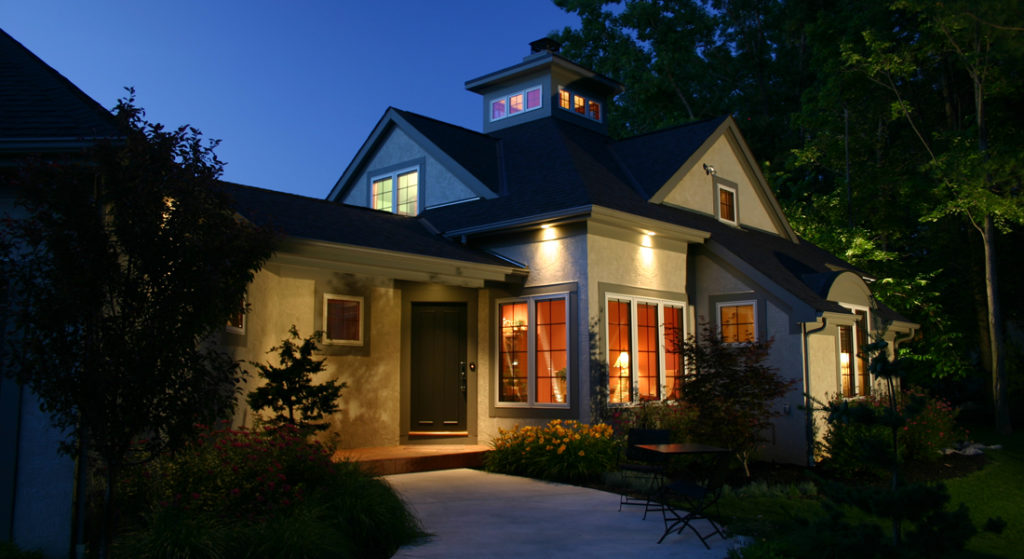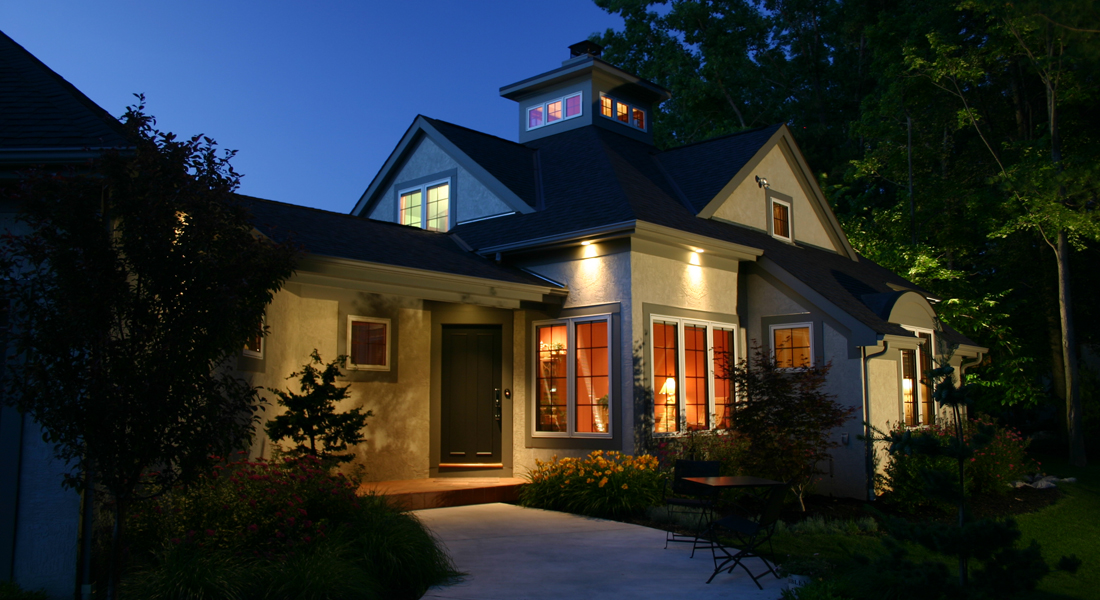 That's called the design process, and done right, it usually begins with several completely different design options. Most Architects do this by default.
There's no shortcut around the rather specific design process that Architects use. It takes time, but it's worth it.
So yes – if you care about good design, and want to increase the odds you'll get it, you need to hire an Architect.
But Do You Need a "Residential" Architect?
I've met more than a few Architects who think residential design is something of a lesser art; that is doesn't take the same amount of skill and talent that "real" Architecture does.
I'll concede that designing a custom home is a very different and less complicated undertaking than designing a thirty-story office building or a museum. But residential design done right doesn't take less skill and talent, it takes different skills and talents, honed through years of experience working one-on-one with families and their homes.
Commercial and Residential Architects both agree that Architecture is part "art" and part "science". The difference is the ratio – commercial Architecture is more science than art, and residential Architecture is more art than science.
On an office building project, for example, once you've got the basic design done, you've got many months of engineering, detailing, code compliance, zoning review, and other "scientific" tasks ahead.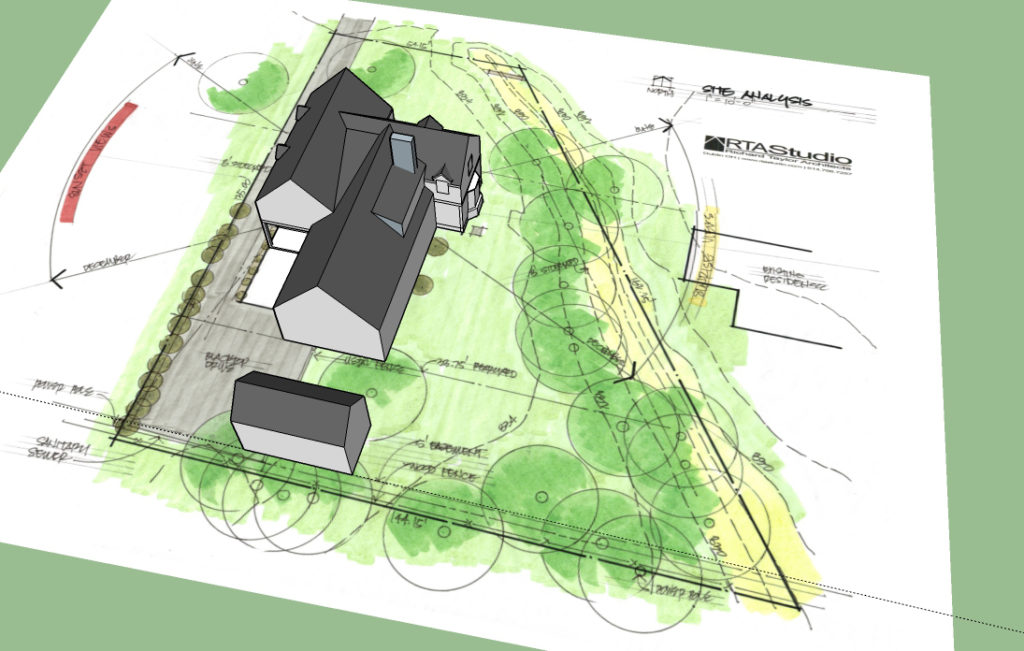 And while all of those things are also a part of the residential Architecture design process, good residential design is heavier on the "art" side – especially the "art" of getting to know individual clients, understanding how they live day to day, and designing a home to support their lives.
It's also the "art" of residential design itself – the way homes are built, and the materials they're made from, allows for an endless variety of design possibilities. Knowing how to shape and mold a home into something interesting – instead of just another version of a cookie-cutter design – comes from years of specific residential experience.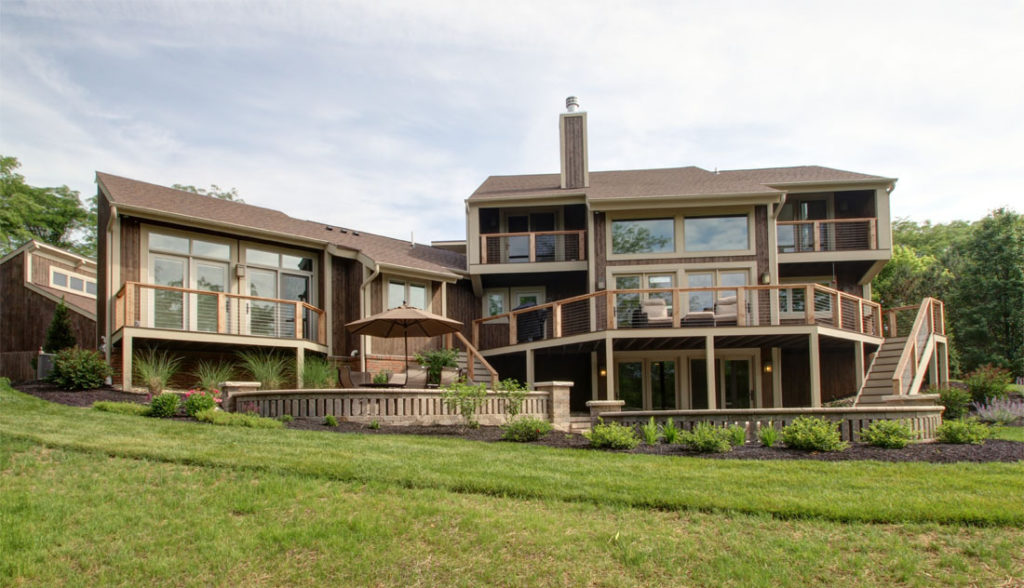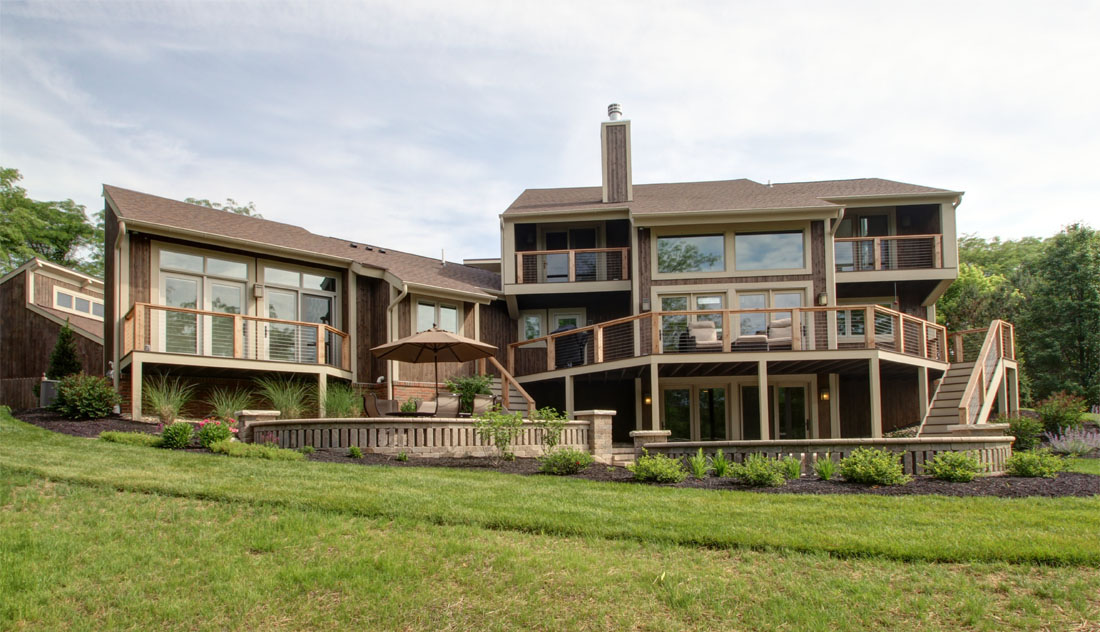 One of my favorite examples of that is the remodeling of Dick and Joan's house (see the photo above). After working through a bunch of different design options for the unusual contemporary home, we settled on a combination of remodeling and additions.
You can see more photos of this contemporary remodeling project here, and see the whole remodeling design process here.
So yes – an experienced "residential" Architect is someone you should be talking to if unique, personal design is important to you.
Does Good Design Matter?
From my point of view, good design is everything – whether it's homes, bridges, urban planning, ships, or product packaging. It's strictly science to make something serve a function, but doing it artfully is something more.
That's the point I'm hoping you'll get from this post – that good design matters, especially in the particularly personal field of residential Architecture.
There are a lot of people out there who can design your home, but your chances for a successful project are better if you work with a specialist "residential" Architect to design your house or remodeling.

Contact me to learn more about the services I offer and how I can help make your new home or remodeling project exciting, valuable and unique.