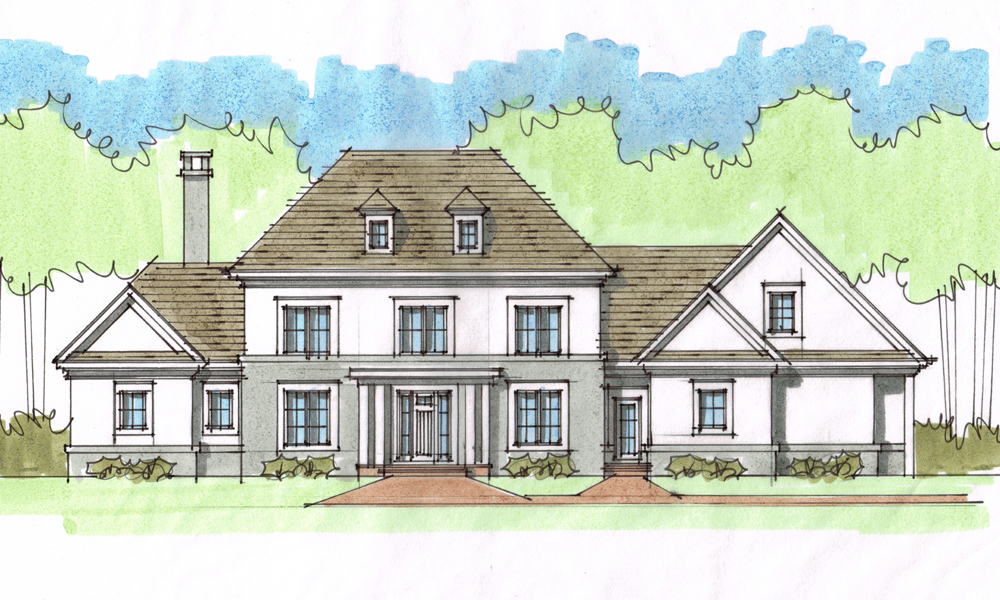 Project Notebook #4 – A Simple Family Farmhouse
The last few Project Notebooks have been about the design of remodeling projects. This one follows the progress of a new home – not a complicated house, just a simple custom family farmhouse in northeast Ohio.
What I'd like to show you with this project is how the full design process applies to all designs, even fairly straightforward ones, and how getting to just the right design is always helped by exploring multiple options early on.
The first sketches (below) didn't happen on day one; rather, these came about after several detailed discussions with my client and after a full exploration of the building site. These very early sketches represent a few ideas on how the spaces in the house might relate to each other, and to the site, and how the outside of the house might look.


These are what I call "throw away" sketches – their value is in helping my clients make large-scale, easy decisions: "I like that one, I don't like the other one" – the ones they don't like get tossed out. Often the next sketch I do is a combination of ideas from a couple of these early ideas, but sometimes it's something entirely new.
That was the case here – the next design sketch (see below) wasn't a whole lot like any of the previous ones. And even though the drawings are now scaled, and showing a lot more detail, we're still exploring options – in this case, at least two ideas for the front elevation.



At this point we have enough information to start looking at possible construction costs. After a few local contractors worked up quick estimates for us, we made a few adjustments to get the cost down a little before continuing.
We saved money by simplifying the "footprint" of the family farmhouse, reducing the size by 400 square feet, and by simplifying the roof a bit. The next iteration was the one below.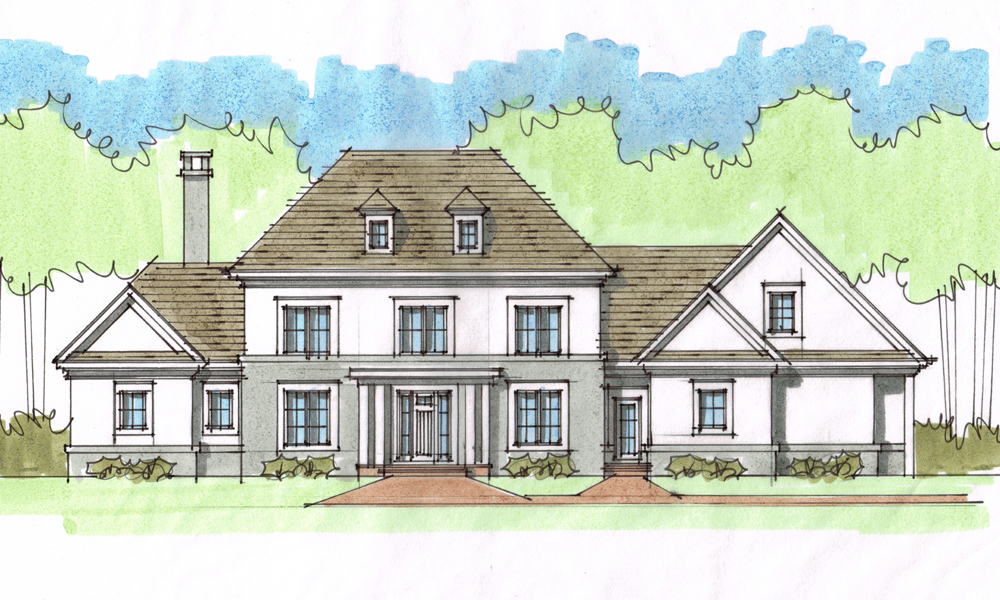 The next phase – before we get to the final construction drawings – is "design development", which is just what it sounds like. The most important part of this phase is giving my clients a complete understanding of what the house "feels like" inside and out.
The only way I know of to accomplish that is with 3D imaging – below is one of the interior 3D views of the kitchen, and a quick "massing model" of the exterior of the house.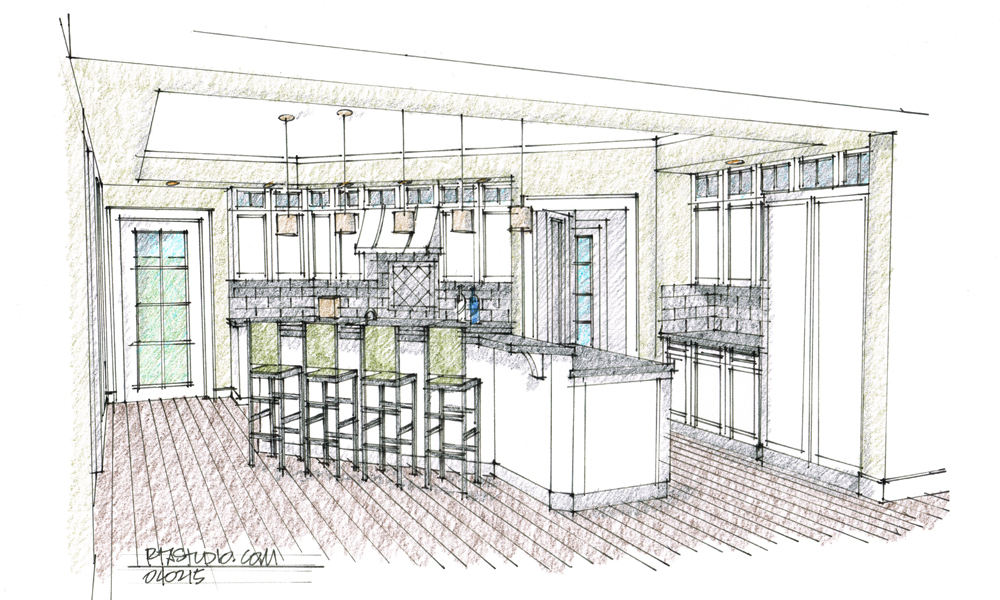 At the end of design development we take another look at potential construction costs, then start the final bidding/construction drawings.
So how did it all turn out? The family farmhouse is built, the owner is in, and it's on my list for photography in the summer. Below is photo of the house under construction.


Contact me to learn more about the services I offer and how I can help make your new home or remodeling project exciting, valuable and unique.