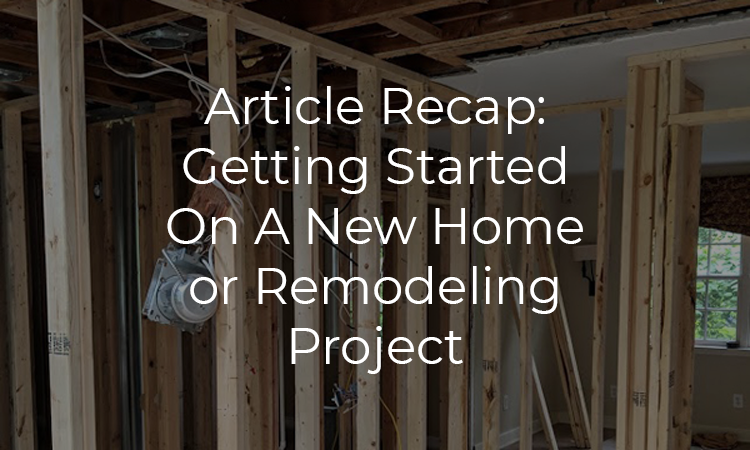 Article Recap: Getting Started on a New Home or Remodeling Project
"Getting started" is one of the toughest parts of any home design and construction project – what's first? Who should I talk to? Should I follow the latest trends? These questions and more are covered in the articles below – hope you find something that will help you get your project underway!

Contact me to learn more about the services I offer and how I can help make your new home or remodeling project exciting, valuable and unique.