Northridge Road
This farmhouse cottage is on the Sunbeam Family Farm in Alexandria, Ohio is a 10-acre operation that's a model of sustainable vegetable production and responsible land stewardship, supplying farmer's markets and restaurants in central Ohio with organically-grown vegetables.


As the farm operation got underway, we worked with the owners to create a small, low-maintenance farmhouse that fit the site and captured the expansive views of the surrounding fields.

The compact, efficient 1,875 square foot floor plan is simple – the family room, kitchen, and casual dining area are essentially one large room. There's a master bedroom on the first floor, and two smaller bedrooms in the half-story above.

Windows on three sides show the entire farm, and bring in abundant natural light. The orientation of the house allows with winter sun deep into the house while keeping the high summer sun out.

The stairwell wasn't designed just for the drama. The remotely-operable skylight above lights the stairwell, but more importantly, serves as an outlet for warm air – creating a passive cooling effect that minimizes the need for air conditioning.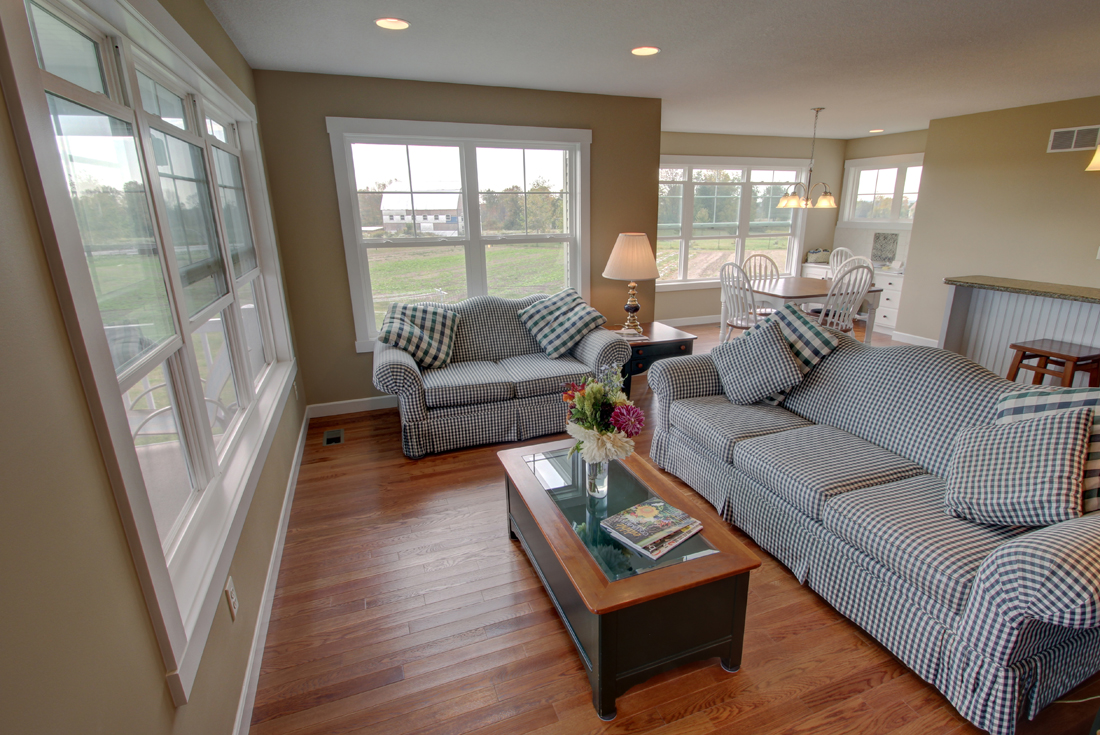 Richard Taylor Architects is a Custom Residential Architectural firm that specializes in the design of unique custom homes, remodeling, and addition projects.
In addition to compelling design, I provide services all the way through construction, helping you maintain control and organization, and bringing greater value to your project.
Contact me to schedule an initial consultation on your farmhouse cottage project.