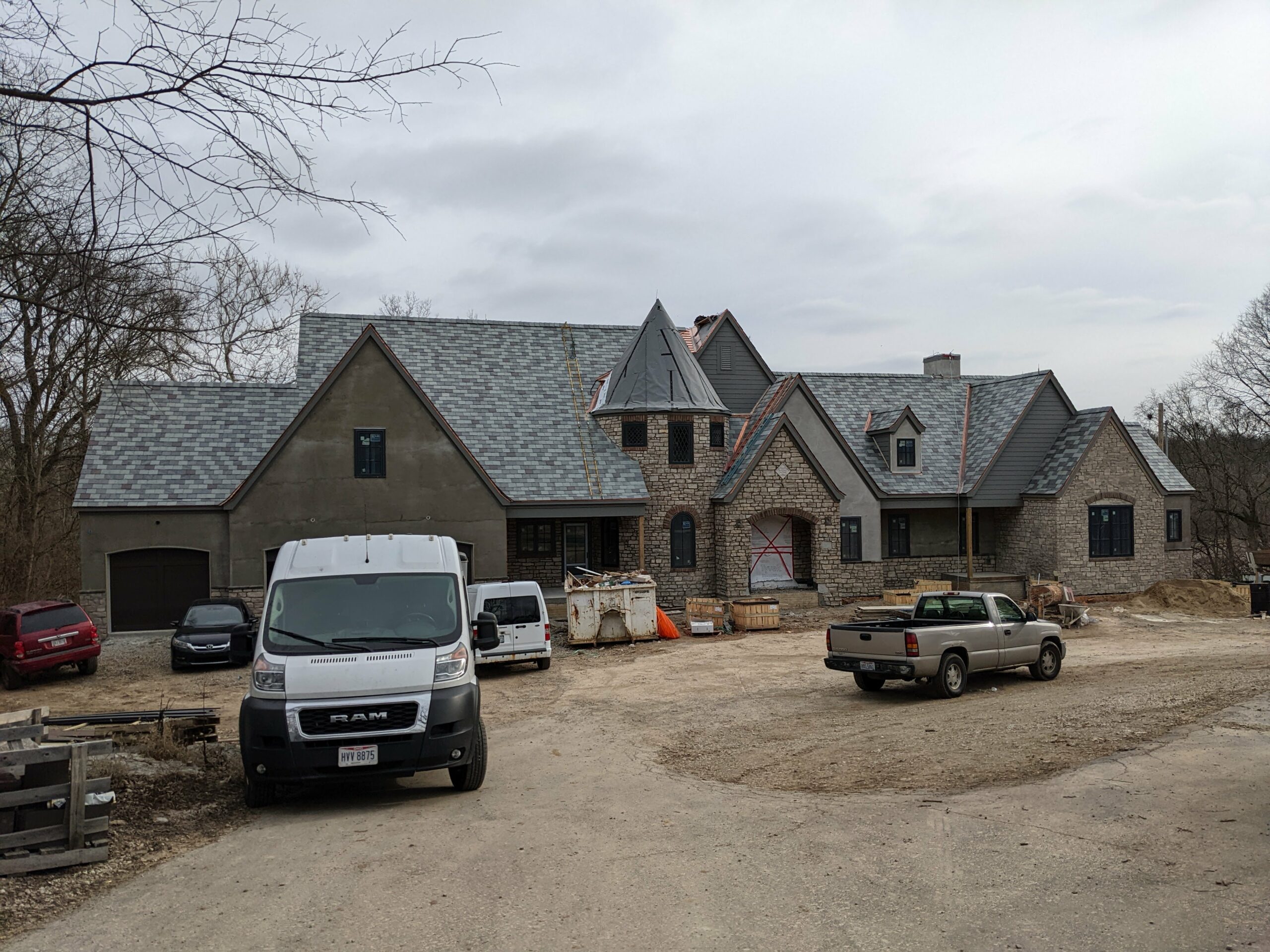 Tudor House Update #3
It's a very busy time at this new custom Tudor Revival Style home in Dublin. The timing of construction worked out well to be fully "weathered in" during these cold months of winter, so that work can continue at full speed on the interior.
My last post on this project, back in August, showed the house framed up, but without exterior or interior finishes. Now you get to see some of the "goodies" inside and out!

Inside the turret on the first floor – this will be a stone-lined (see the note on the wall?) hallway connecting the formal entry foyer to the family entry and mudroom.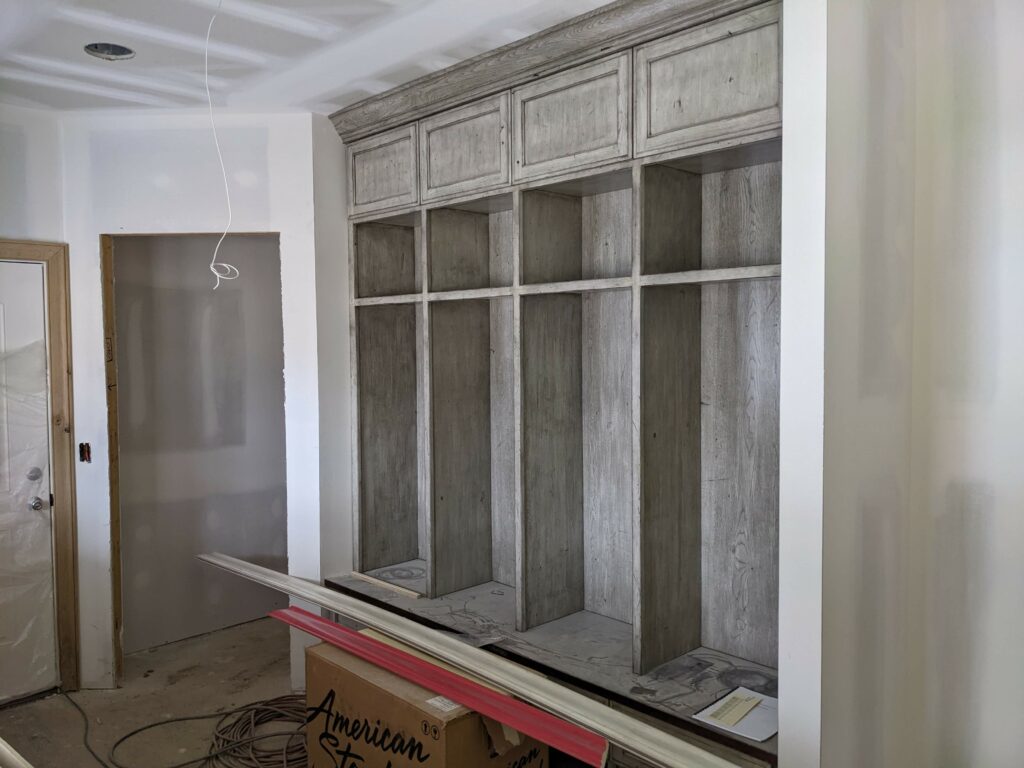 The mudroom includes these built-in lockers for coats and hats, with a bench seat built in over a place for wet, snowy boots.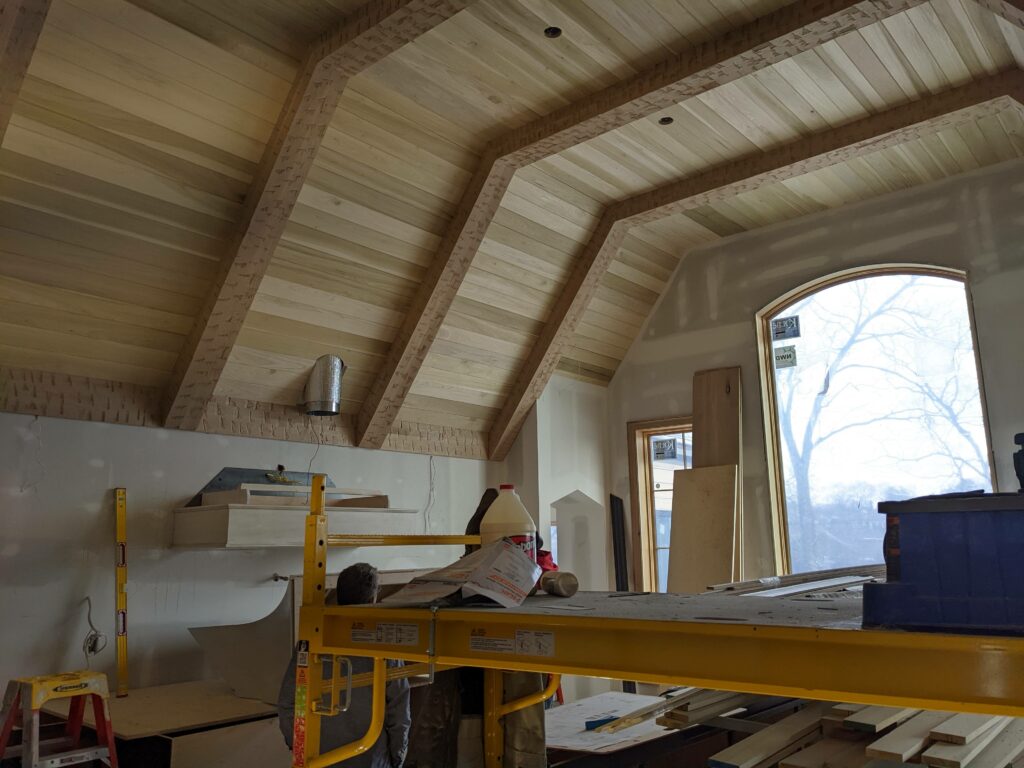 This is the kitchen – a spectacular 20-foot tall ceiling and a huge custom window overlooking the river will make this the favorite gathering space in the house.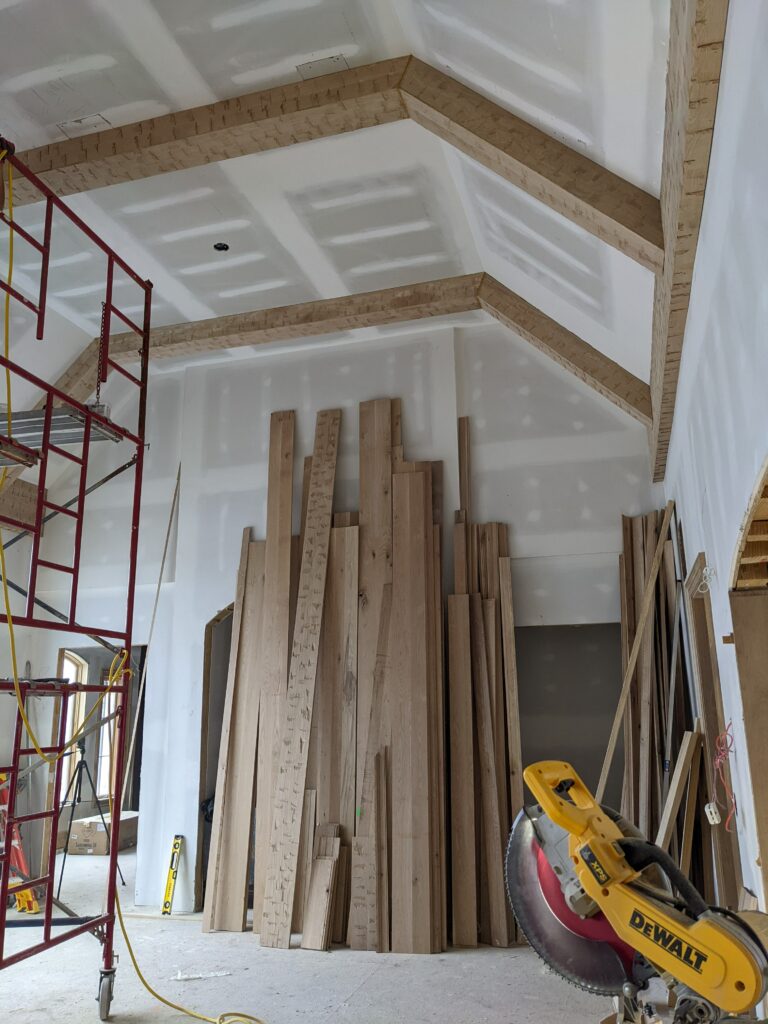 A similar ceiling soars over the family room, just off the kitchen. To the left is the first-floor home office, to the right is the passage to the owner's suite.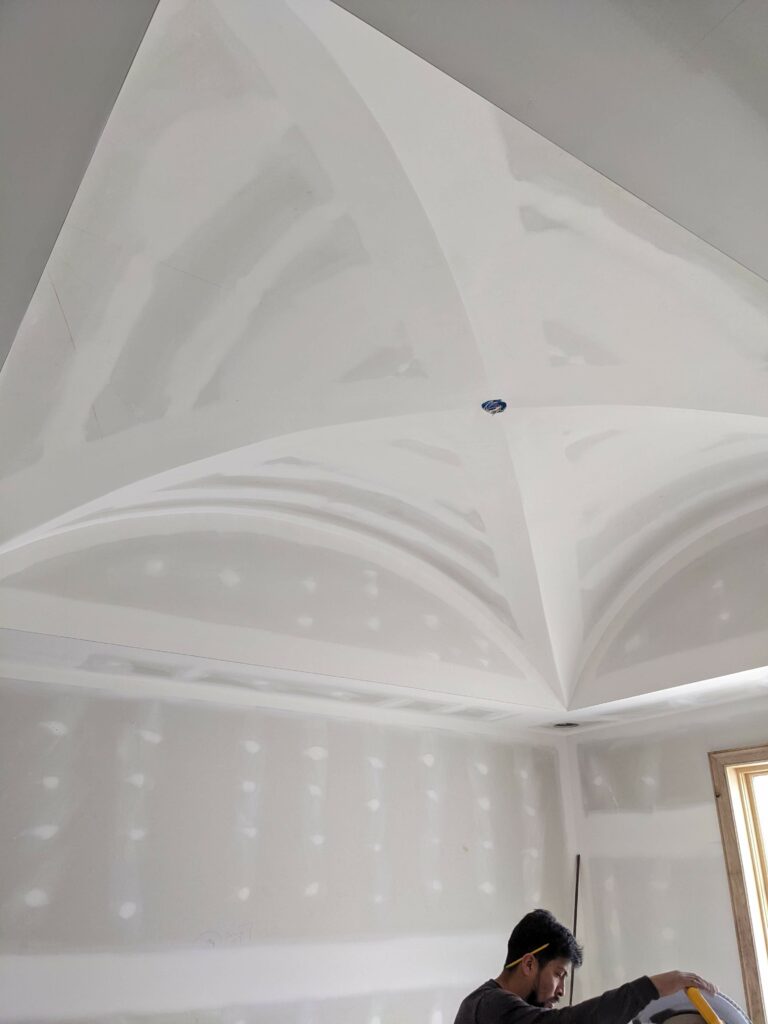 You saw the framing for this cross-vaulted ceiling in my last post on this house. Here's ceiling with the drywall work done – getting this right takes skilled drywallers.

There are two offices in this home, this one's on the first floor and has a window arrangement similar to the kitchen – and also overlooking the river.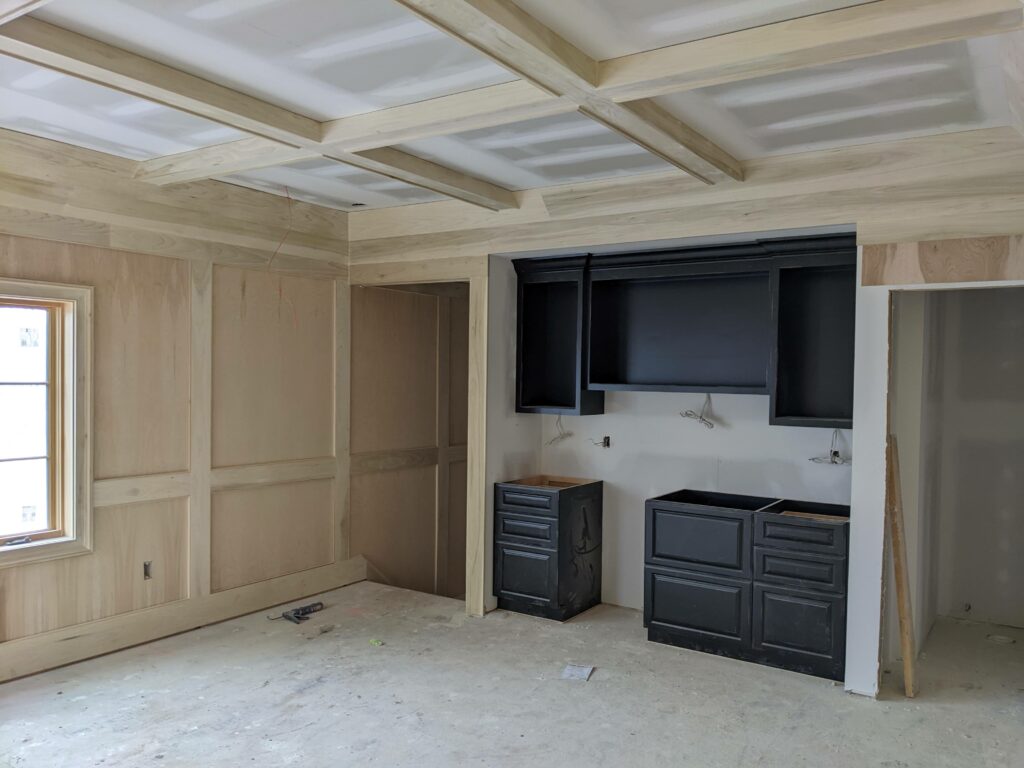 The second-floor office is tucked up over the garage, and has it's own bathroom and kitchenette.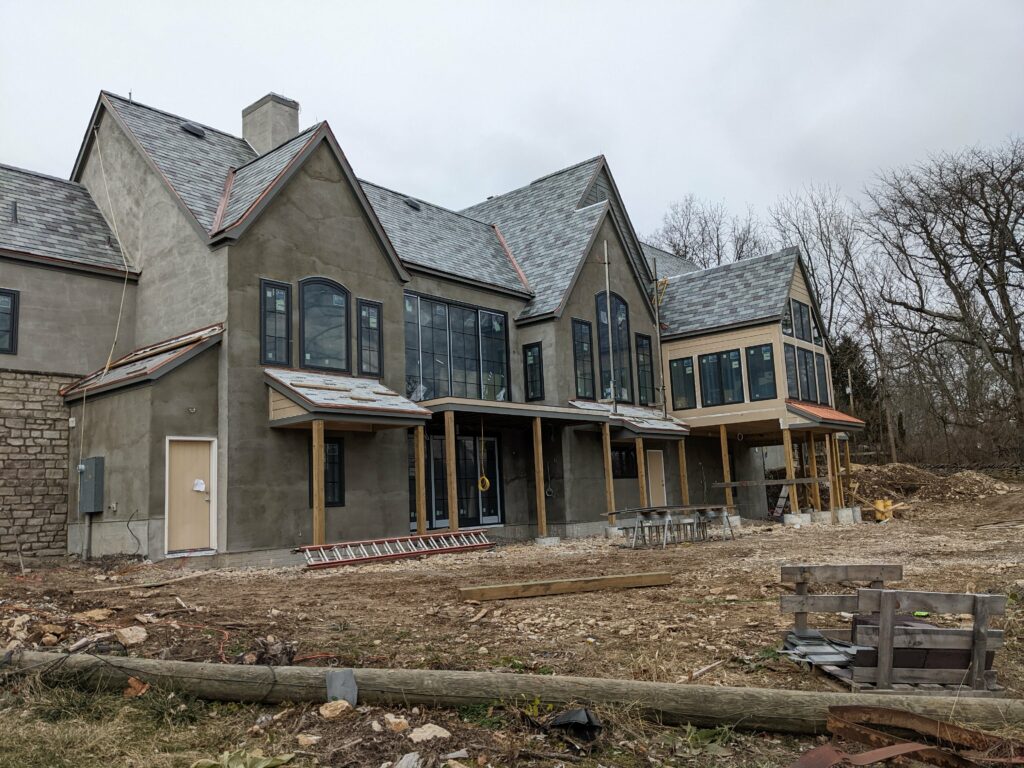 This home was designed to give as many rooms a view of the river as possible. From left to right, the office, family room, kitchen, and sunroom. Here also are the main exterior materials from the front, carried around to the back – stone, stucco, clapboard siding, and slate roofing.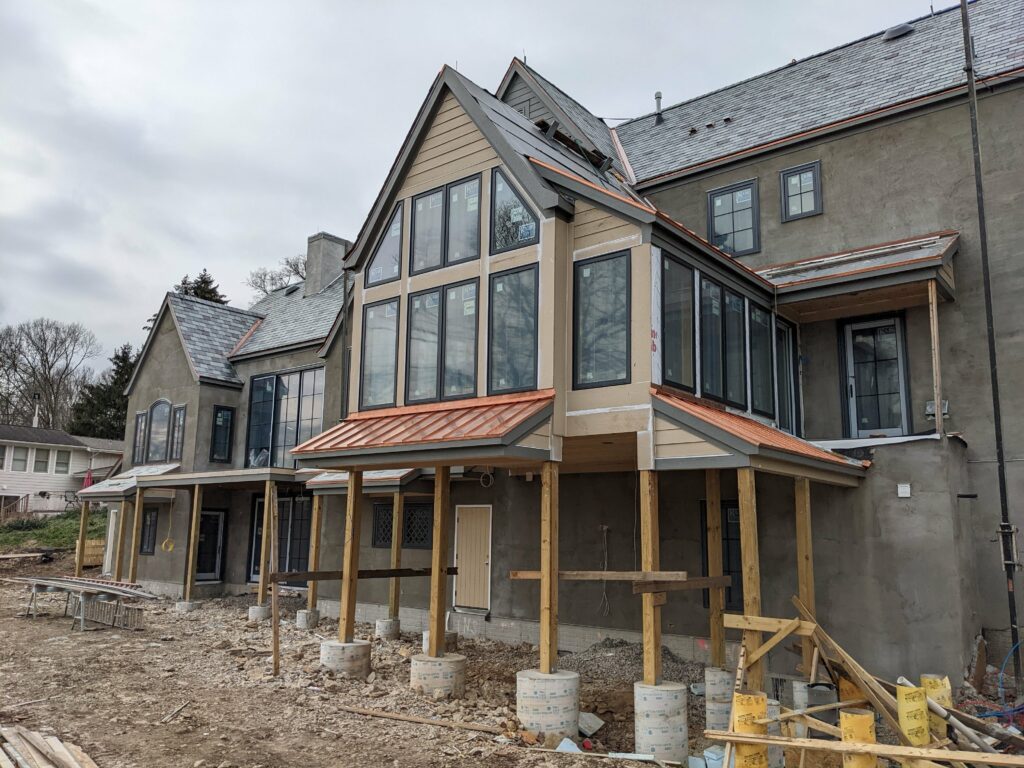 Above – the sunroom from the other side. Below the sunroom will be covered outdoor dining area. Just to the right of the sunroom, the foundations for the stair are being installed.

Contact me to learn more about the services I offer and how I can help make your new home or remodeling project exciting, valuable and unique.