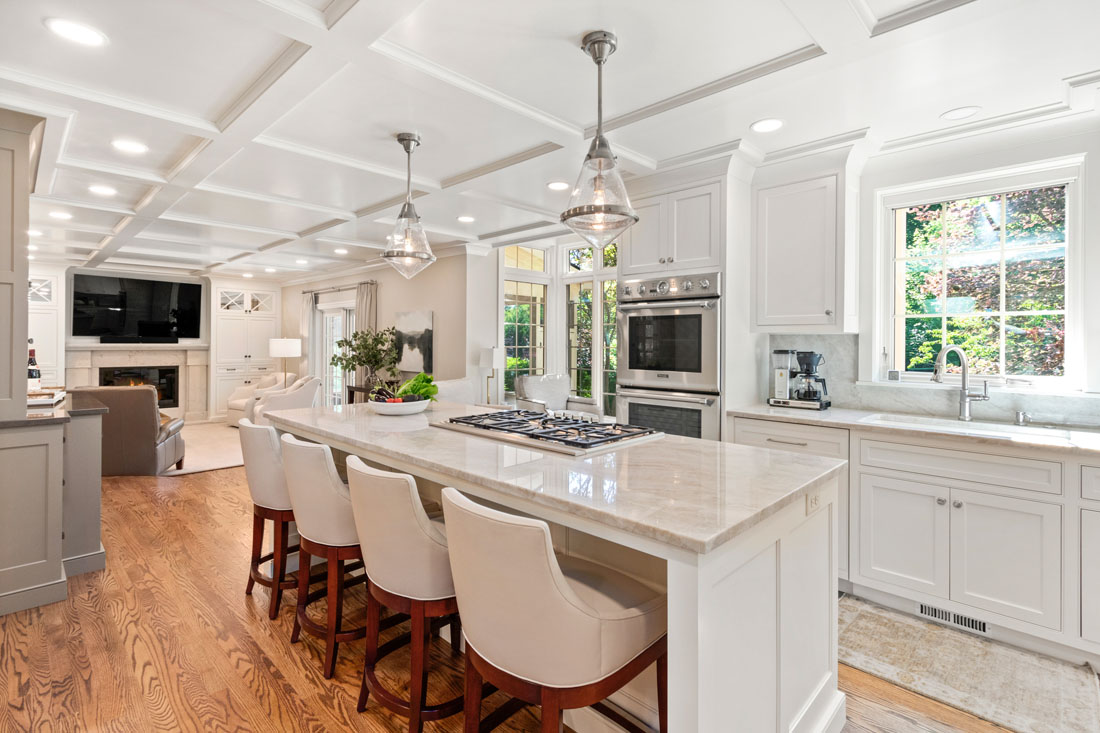 Project Notebook #6 – A Luxury Kitchen Remodel
Before my first visit to this home, the owners were almost ready to commit to remodeling their kitchen and building a large breakfast room addition.
But after a conversation about how they hoped to use the kitchen and dining room – mostly for frequent entertaining – I suggested another route.
Below is the plan of the kitchen, dining room, and family room that we started with. The kitchen's small, the dining room is completely cut off from the rest of the floor plan, and there's a weird step-down-and-step-back-up-again between the foyer, family room, and breakfast room.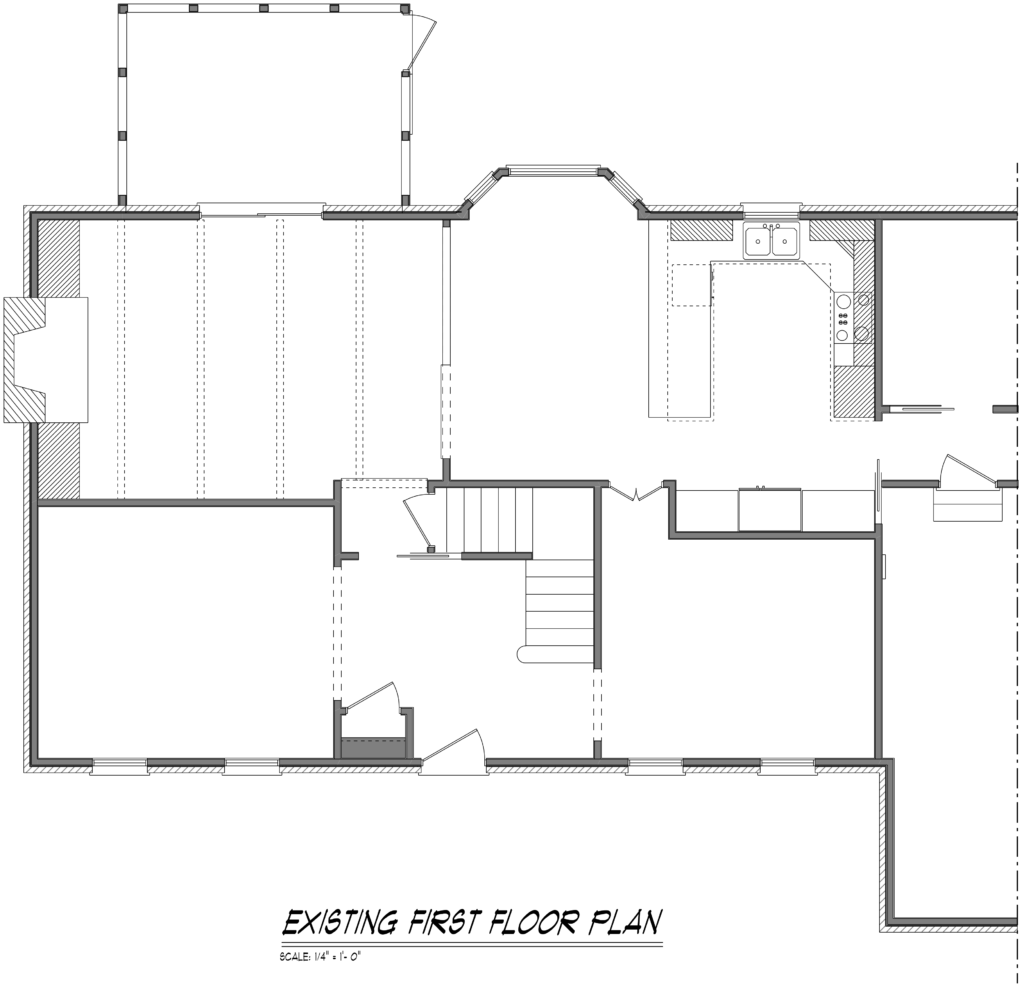 A big addition and kitchen remodel wasn't going to solve the layout issues with this house, so I suggested the two concept plan ideas for this luxury kitchen remodel below. Both have one big change in common – opening up the dining room to the kitchen to create the openness and connected entertaining space the owners wanted.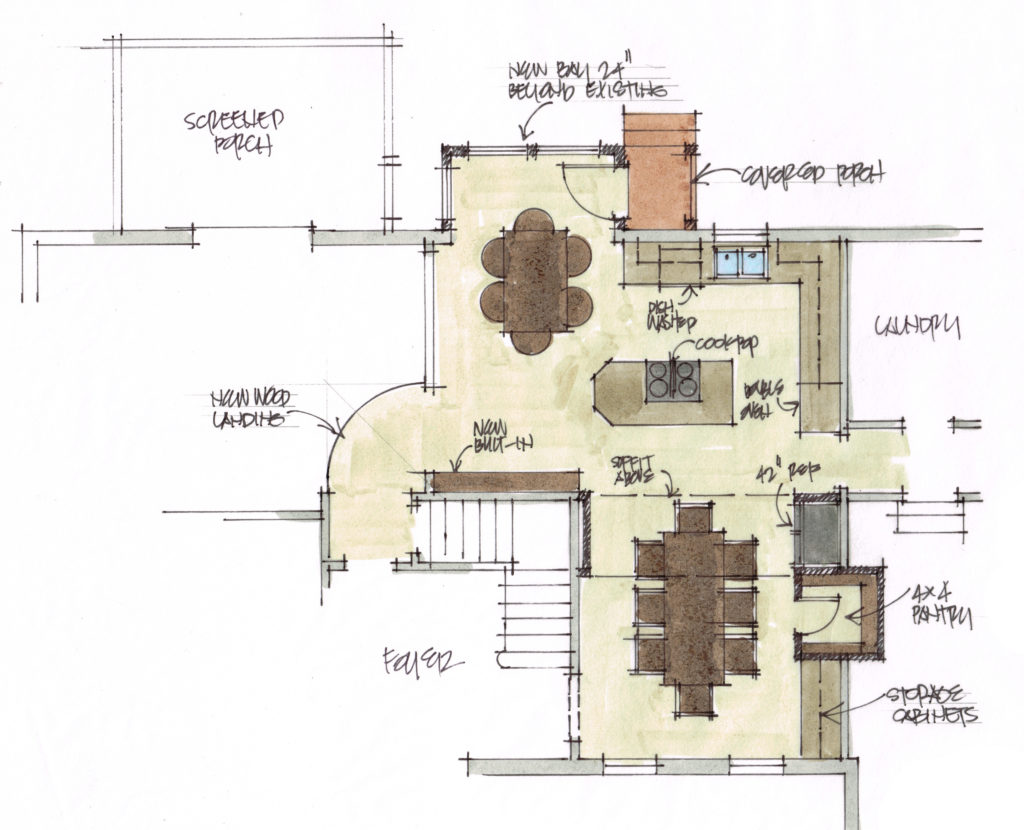 "Plan A" above kept the breakfast area, but moved the table out towards the back. I designed a small addition with a little covered porch, with access out to their backyard entertaining space.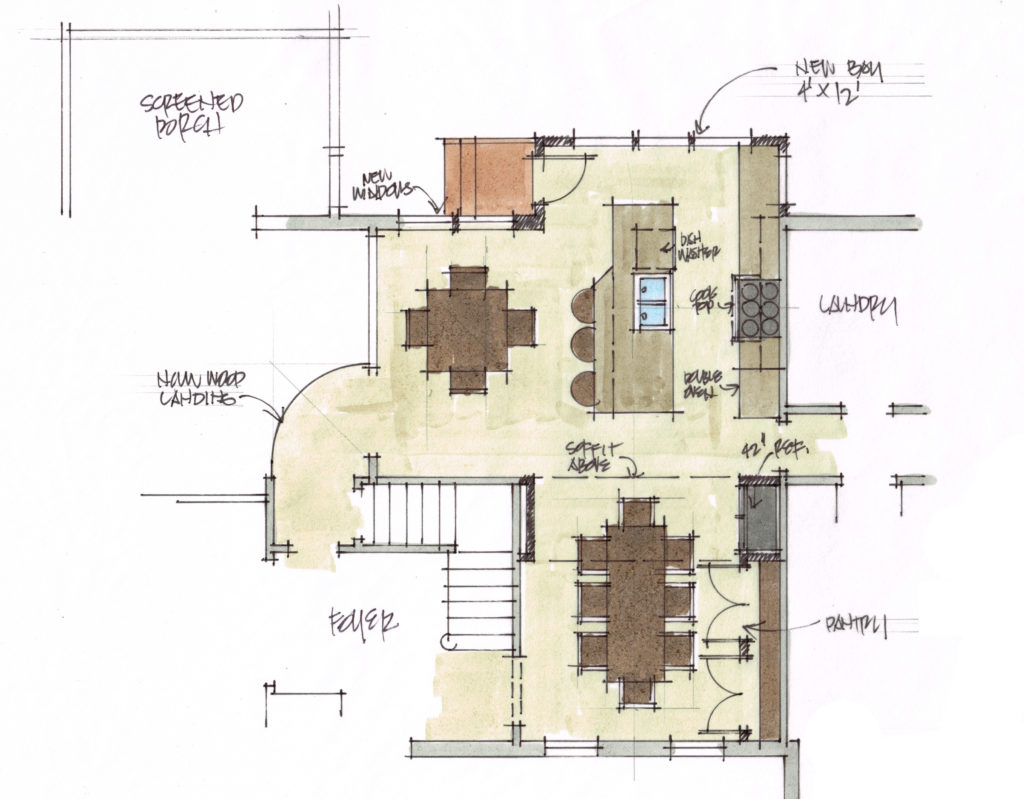 "Plan B" puts the addition in the kitchen, allowing the kitchen to grow out towards the back. The breakfast table stays in this version, too.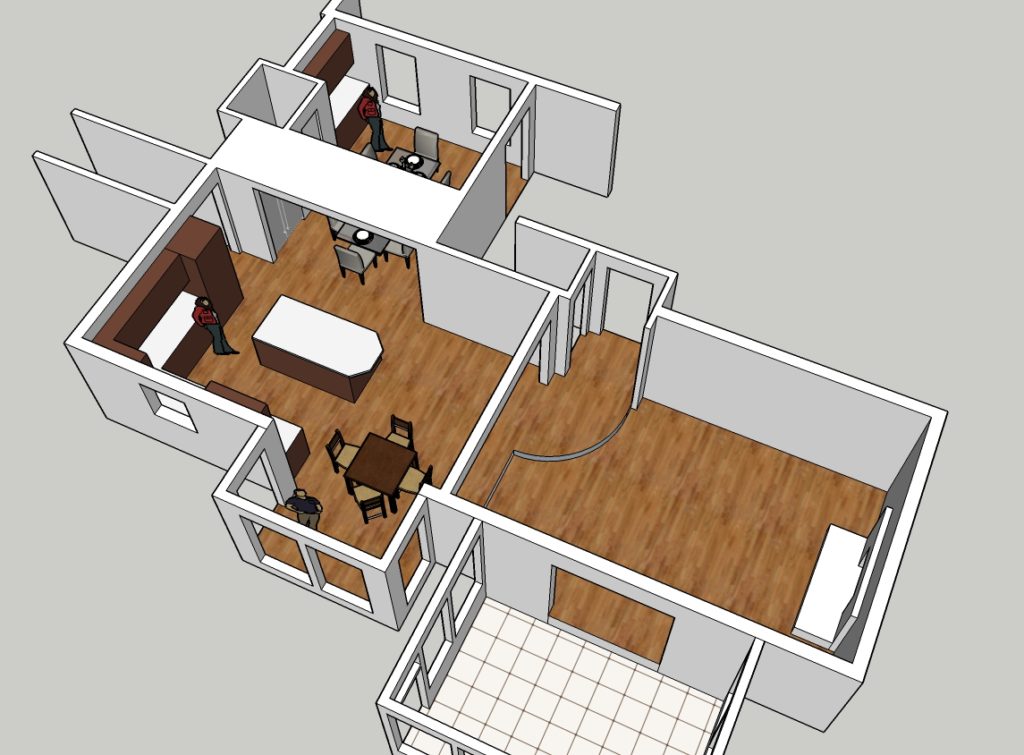 "Plan A" ended up as the basis for the final design. To help bring the concept to life, I put together some quick 3D drawings to show my clients exactly how the new remodeling spaces would work.
In the final design, the island was extended further towards the family room, and the breakfast room addition became a sunny sitting area. Below are a few photos of the finished spaces – see more photos of this luxury kitchen remodeling here.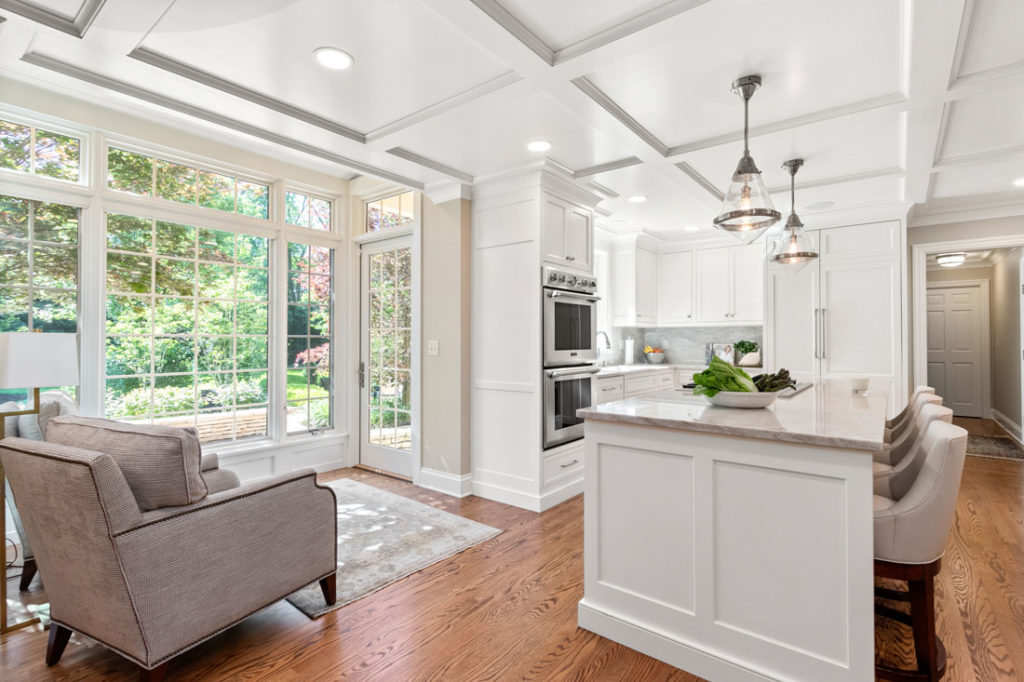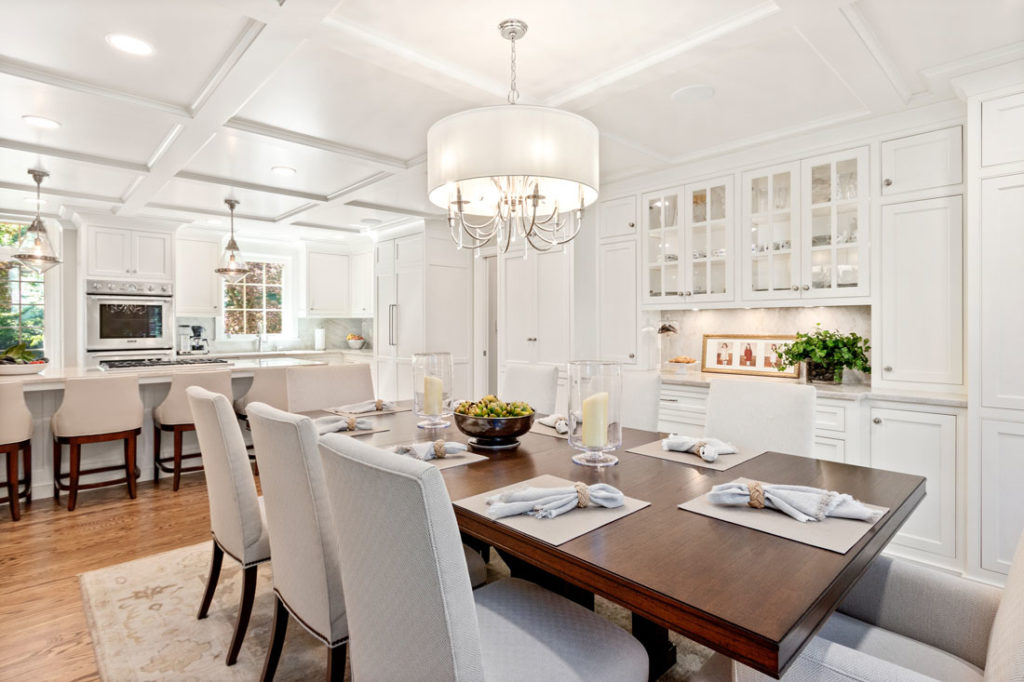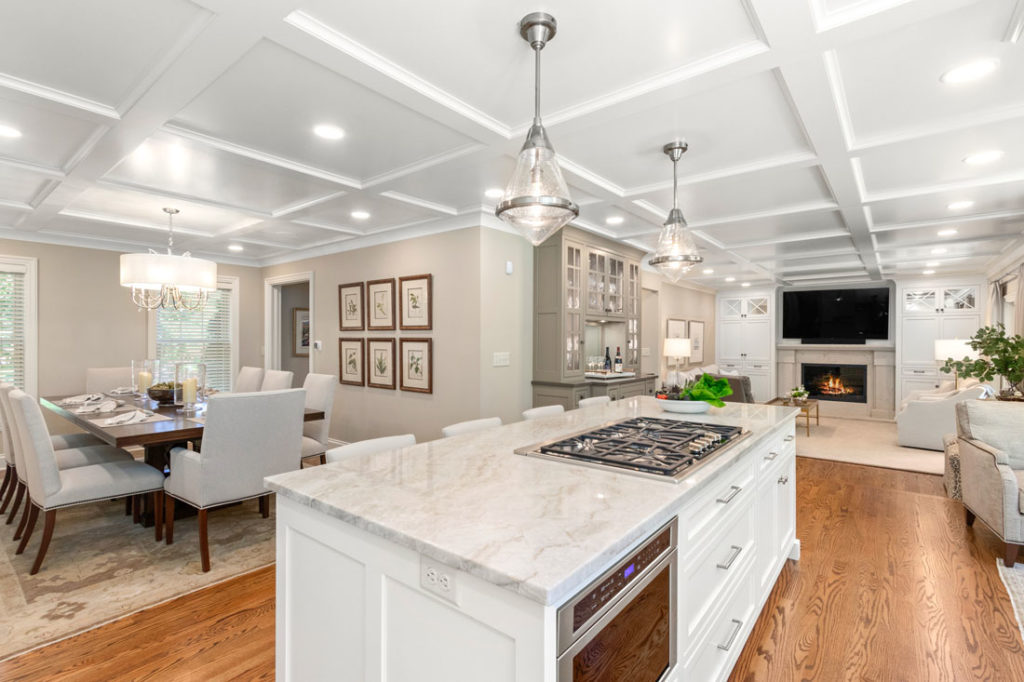 Contact me to learn more about the services I offer and how I can help make your new home or remodeling project exciting, valuable and unique.