Gilmerton Court
The transformation of this dark, cramped kitchen, dining room, and living room doesn't need a lot of explanation – we opened the three rooms to each other, added a little seating nook and porch, and with the help of Pam Yost of Grand Design Group, turned this into a luxury entertaining space.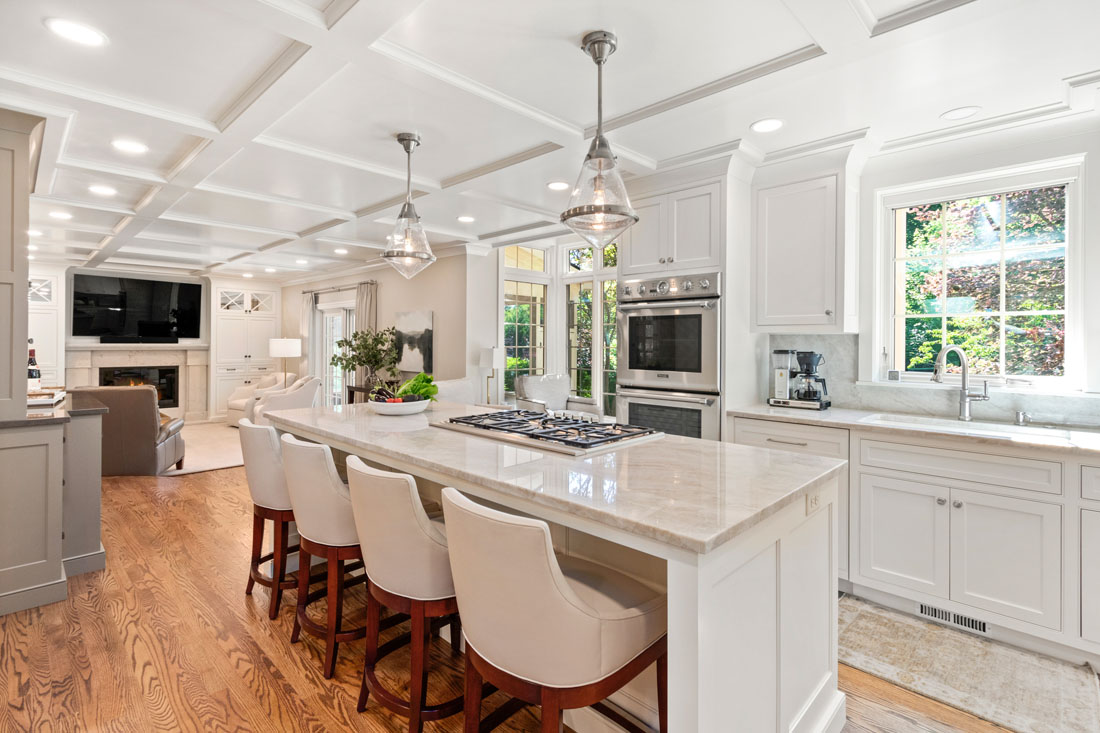 Above is the "before" view from the living room towards the kitchen; below is the "after" view of this luxury kitchen remodel.



Above, the existing living room and sliding door out to the screened porch. Below, the same view after.





Above – the old view from the kitchen to the living room. Below – the new view.


Builder: Nathanael Troyer Carpentry
Interior Design: Grand Design Group
Photography: C. A. Robinson Photographic
Richard Taylor Architects is a Custom Residential Architectural firm that specializes in the design of unique custom homes, remodeling, and room addition projects.
In addition to compelling design, I provide services all the way through construction, helping you maintain control and organization, and bringing greater value to your project.
Contact me to schedule an initial consultation on your luxury kitchen remodeling project.