Tucker Drive
Many mid-century ranches were distant cousins to the Prairie Style, but this one's now a blood brother. In two separate phases eight years apart, we added the second floor and entry portico, remodeled the interior, and added all the new work at the rear in this Prairie style ranch remodel.

The existing house was a very nice but very drab ranch, with little character and an undefined entry. The spaces inside weren't very interesting or useful, either.

Phase one is where the big dramatic changes happened. Compare the before photo with the new, and you'll see the new second floor with two new bedrooms and a bath. On all the new exterior work we matched the new details to the existing.  On the interior, we added a few new details, including a detailed newel post to anchor the new stair.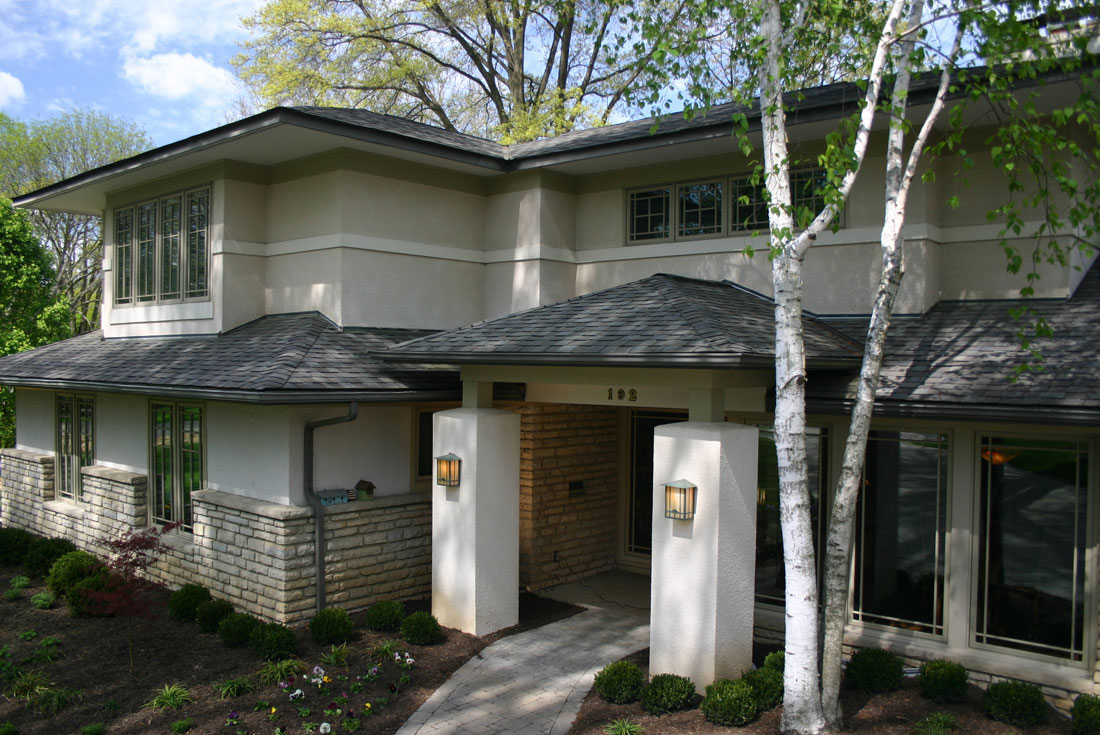 The front portico is what really ties the whole exterior design together.  Stout, simple, stucco columns give visual weight to the entry without overwhelming it with detail. There's no doubt about the location of the front door anymore!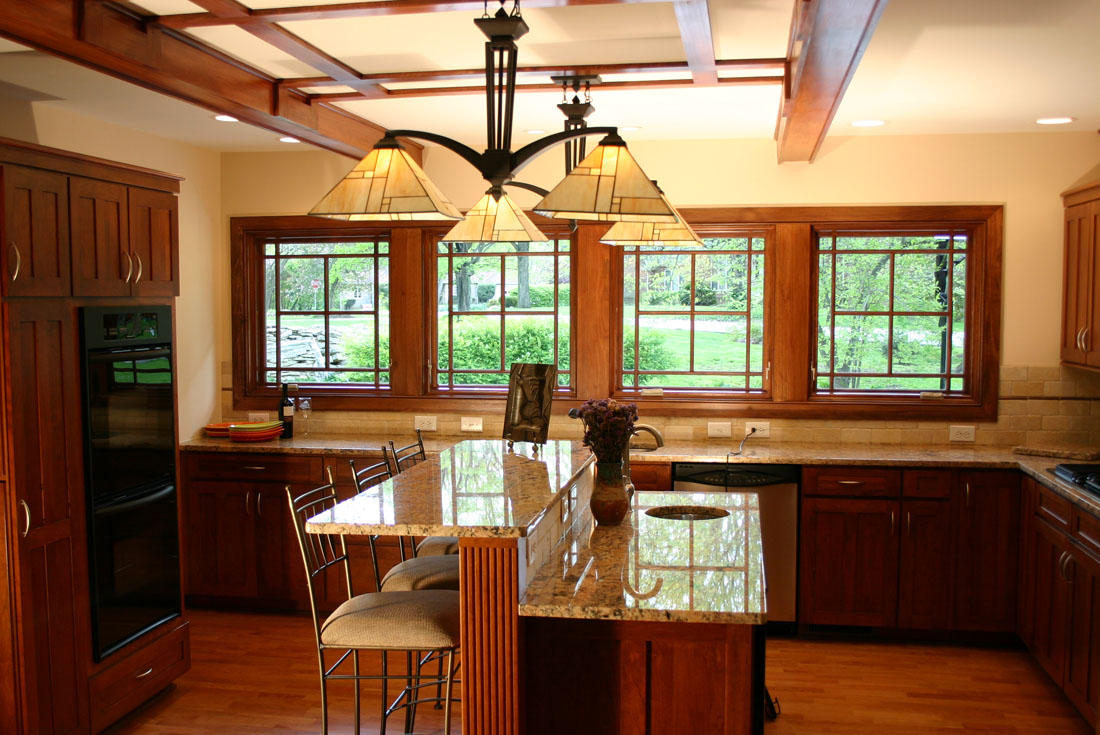 Phase two was mostly about the interior and the back. The new kitchen was opened up to the living space, and was enhanced with modest Prairie-esque trim details. A new sunroom overlooks a quiet ravine that can be reached using a dramatic stone stairway.



Richard Taylor Architects is a Custom Residential Architectural firm that specializes in the design of unique custom homes, remodeling, and addition projects.
In addition to compelling design, I provide services all the way through construction, helping you maintain control and organization, and bringing greater value to your project.
Contact me to schedule an initial consultation on your Prairie style ranch remodel project.