Horseshoe Road
Craftsman-styled homes are most commonly found on small lots in inner-ring suburbs, but we think the style is a perfect choice for this custom Craftsman home on a large rural property.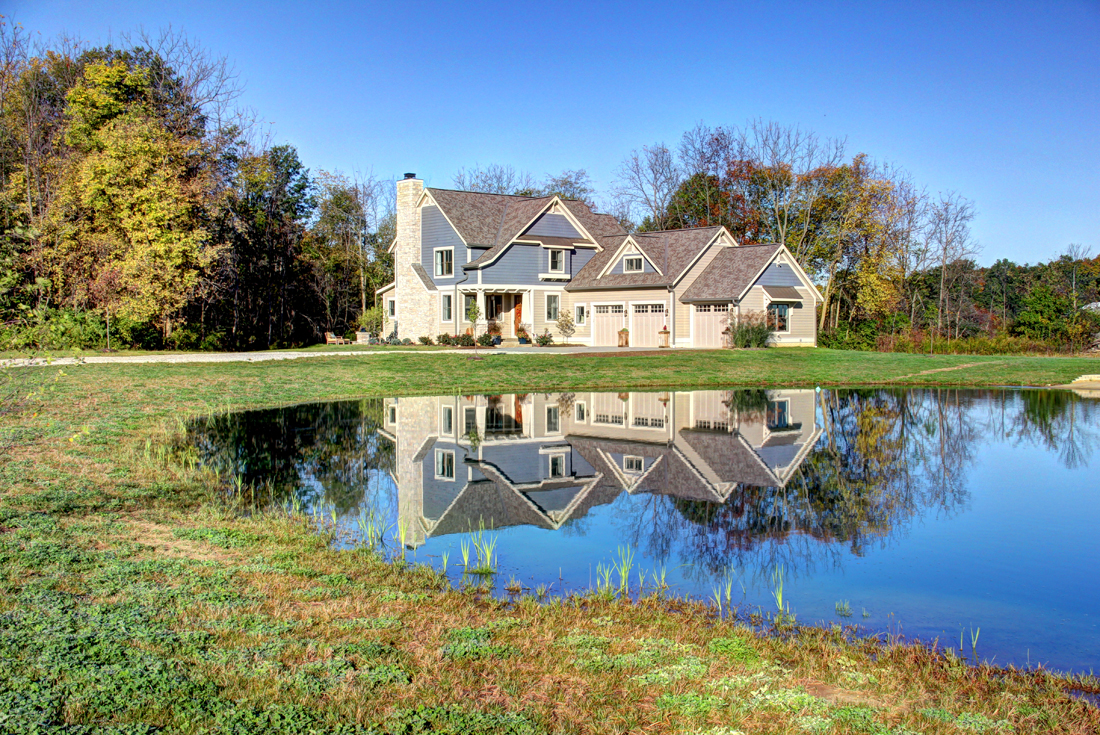 The owners, with their cats and large dog, needed a bit larger home than the ranch they'd been living in. But "larger" is always a relative term – this home manages to live a lot larger in less than 2,800 square feet.


At the center of the design is one living area – combining family room, dining room, and kitchen – that saves space, but more importantly, opens views to all sides of the house.

The main living area doesn't feel like one big room, however. We used a number of design features to "separate" the spaces – things like columns (several of which hide pipes and ducts) and dropped beams.

A built-in cabinet does triple duty – for storage and display of course, but it also helps define the dining area, and it visually separates the entry hall from the main living spaces.

We had lots of fun with the stair in this house, too. While the location of the stair is highly functional, the stair itself is something of a sculpture piece, winding down from the second floor to a mid-floor landing, and finally spilling out into onto the first floor.


And tucked behind a sliding barn door is a tiny home office that can be hidden from view in moments.



Richard Taylor Architects is a Custom Residential Architectural firm that specializes in the design of unique custom homes, remodeling, and addition projects.
In addition to compelling design, I provide services all the way through construction, helping you maintain control and organization, and bringing greater value to your project.
Contact me to schedule an initial consultation on your custom Craftsman home project.