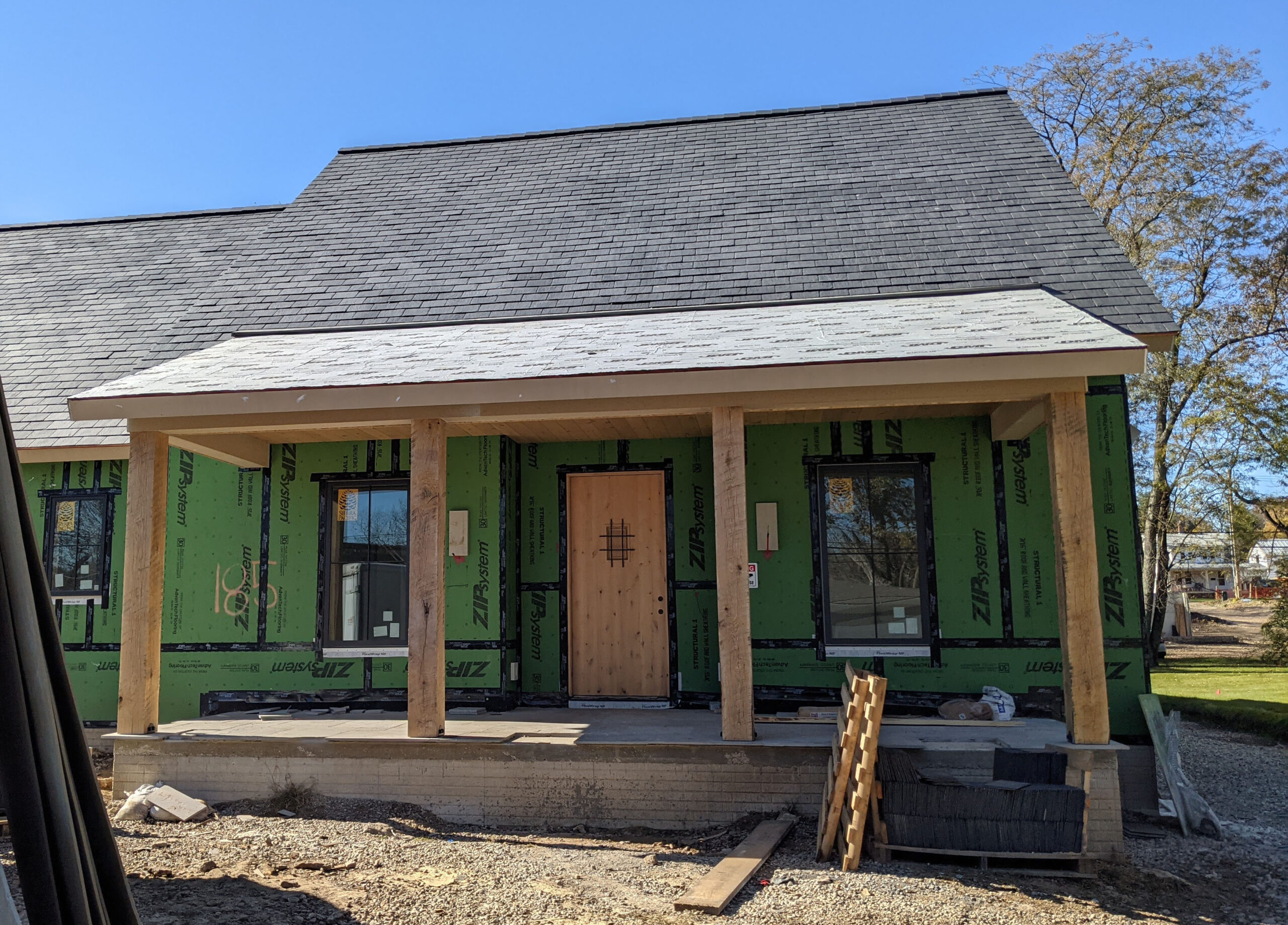 Historic District Cottage Home Update #2
A lot's happened on the construction of this special custom home since the last update three months ago. Back in August the house frame was up and – that's about it.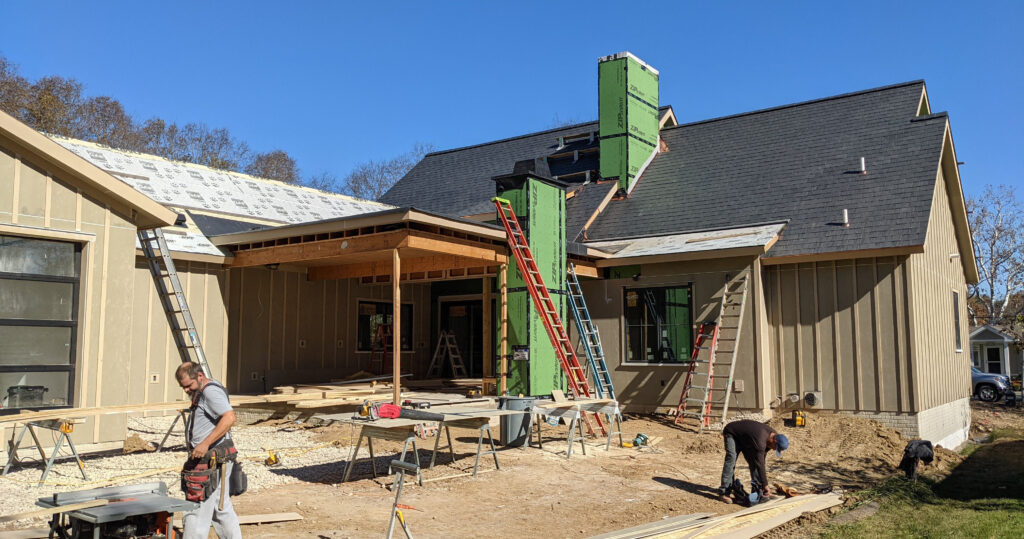 There's been great progress on the exterior materials – the slate roofing's been installed, and the standing seam metal roofing should be starting soon. The board-and-batten siding is done, which is on most of the house. The main section at the front of the house will be clad in stone.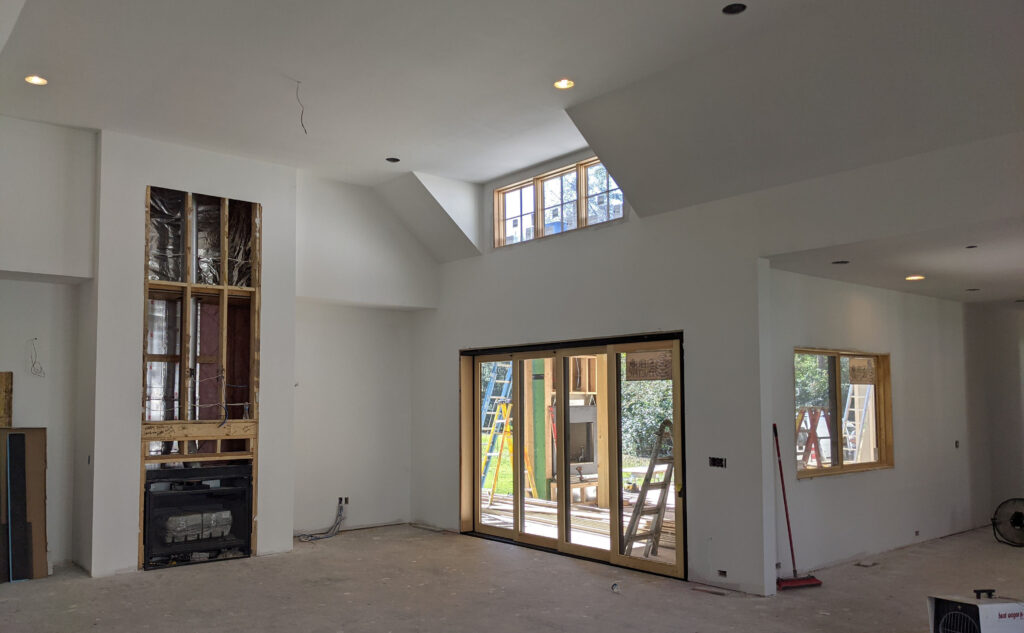 On the inside, plumbing, electrical, HVAC, and insulation are installed – followed by drywall as you can see in these photos. It's amazing how light and bright the interiors are already!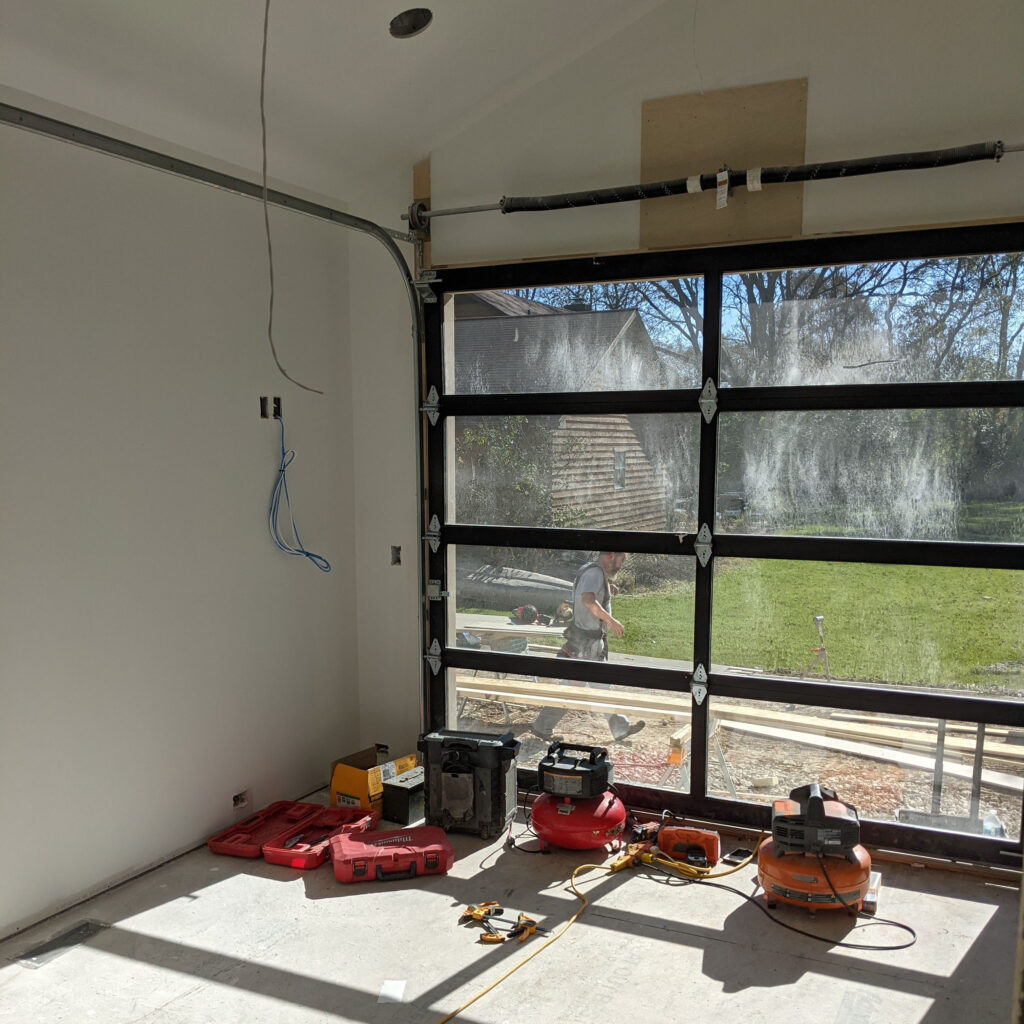 Here's an unique detail – this glass overhead door is in the exercise room. Imagine being able to open this room up to the backyard in the summertime!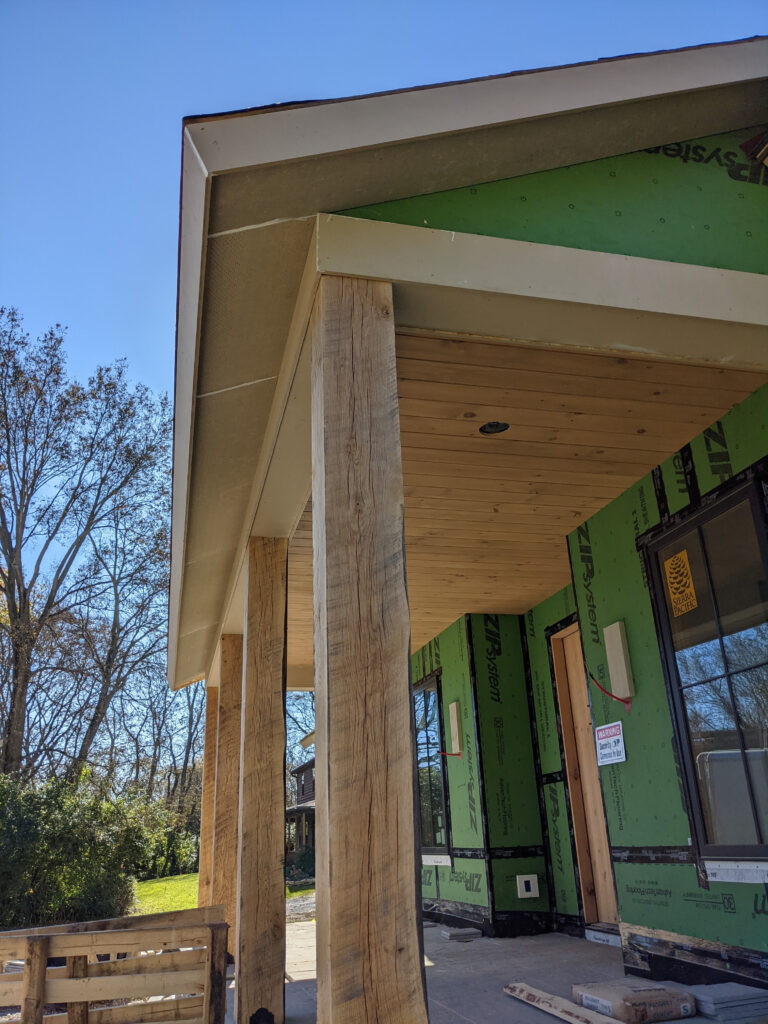 My favorite details are outside, though. The photo above shows the huge White Oak timber columns on the front porch, a great "rustic" detail and perfectly suited for the character of this house. And check out the front door in the photo at the top of this article!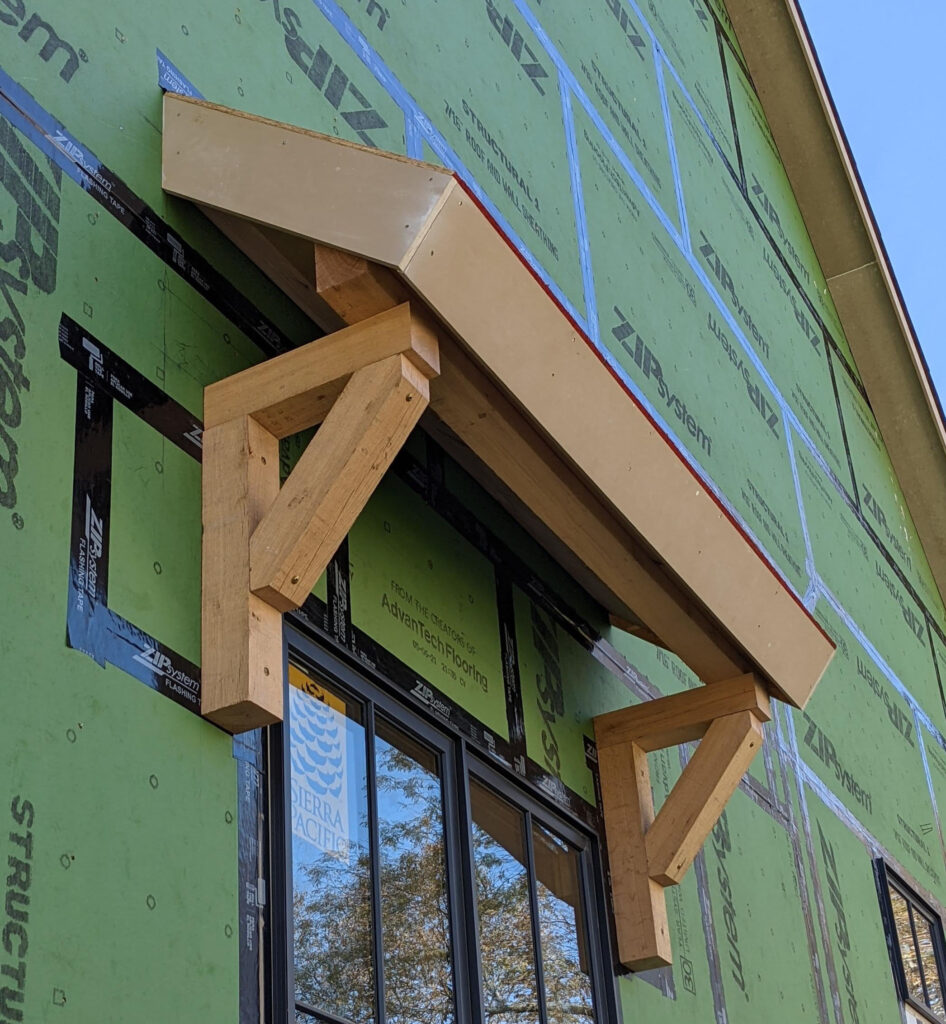 This window "hood" is a detail I've used on other homes, it's a great way to liven up this large wall, and it carries the same "timber" theme to the side of the house.

Contact me to learn more about the services I offer and how I can help make your new home or remodeling project exciting, valuable and unique.