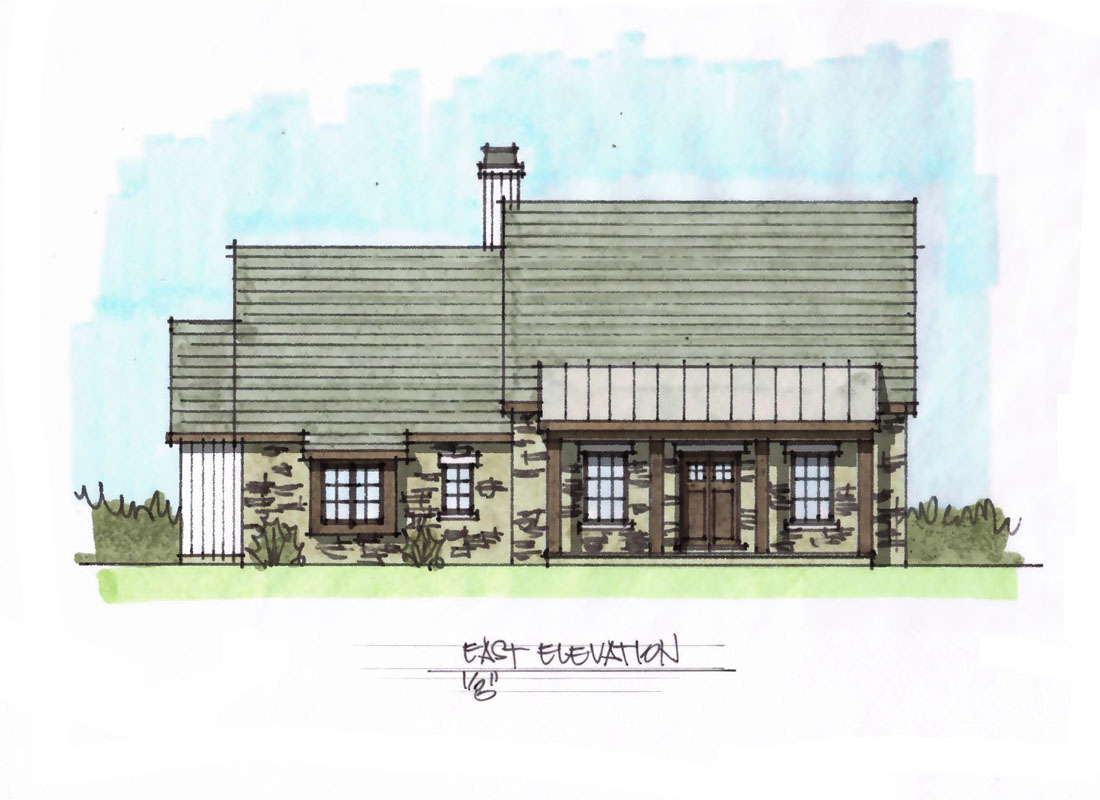 Historic District Cottage Home Update #1
Lately, "Knock Knock" has been a little heavy on updates to new projects, because so many have been under construction at one time. That's in spite of the increase in lumber prices, scarcity of appliances, and other potential roadblocks.
Here's another – one I don't think I've shared with you before. It's an interesting home, fitted to a long, narrow lot in a suburban historic district. I divided the house into smaller pieces, with as much sensitivity to the history and character of the area as possible, which is an eclectic mix of styles, sizes, and massing.
At the top of this post is a rendering of the street side of the house – it's small and low, with a rustic cottage feel. Below is a recent similar view of this home under construction.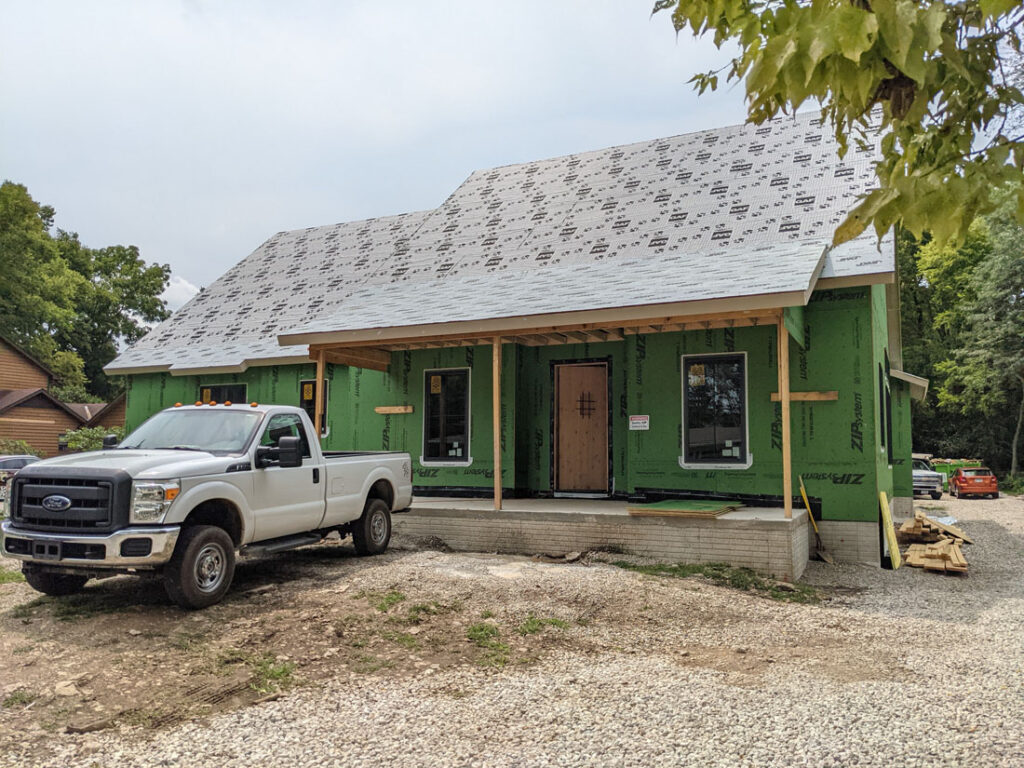 Here's where we took advantage of the depth of the lot – below is an image of a digital model, showing how the house is made up of three distinct pieces, stretching from the main living areas to the "barn" garage in the back.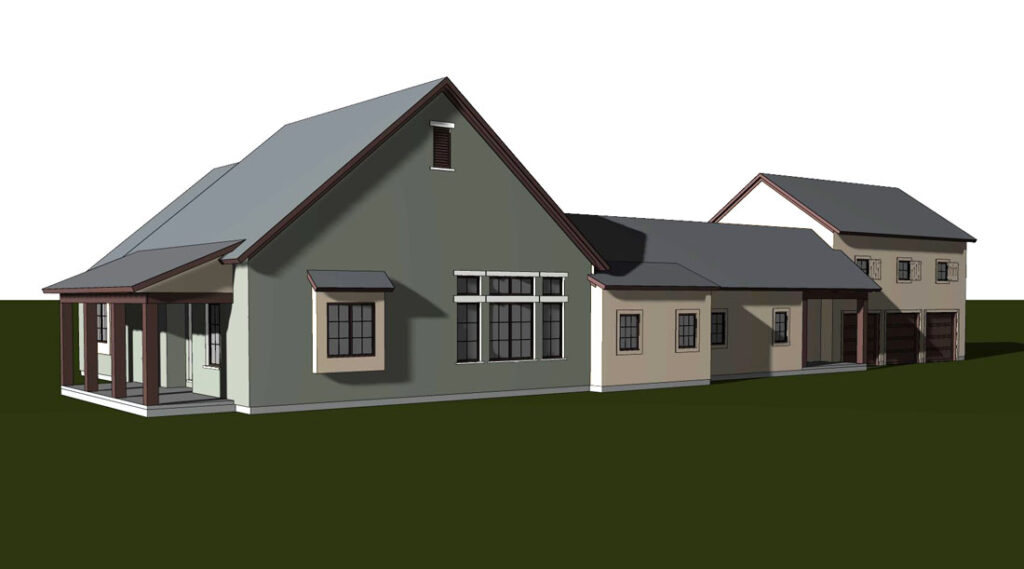 But that's the "digital" view only – that view doesn't actually exist on the site. Below is how it really appears, and as you can see, the "cottage" part of the house is what you see from the street.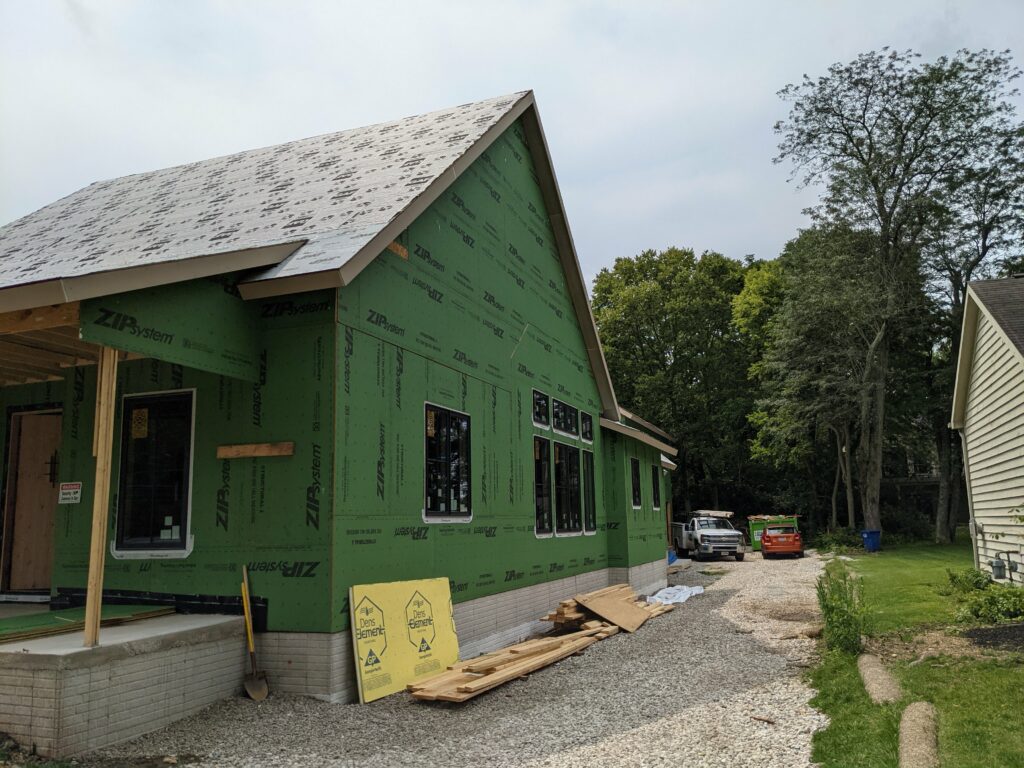 In fact, I had to walk halfway down the driveway to get a photograph of the "barn" (see below)

But while this house is a cottage on the outside, the inside is quite different – open and spacious, with dramatic high ceilings.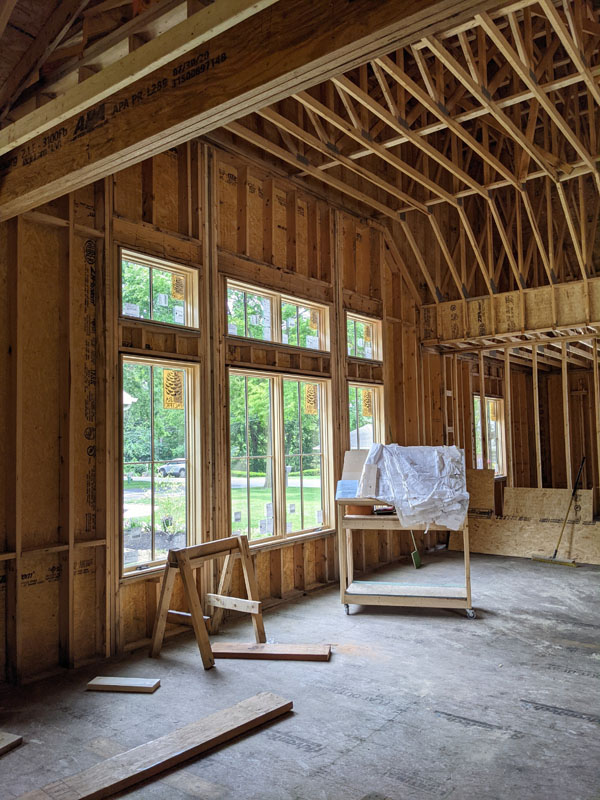 Above is the main living/dining room, viewed from the kitchen. Below is the opposite view, looking into the kitchen on the right, and out through the 3-season room on the left.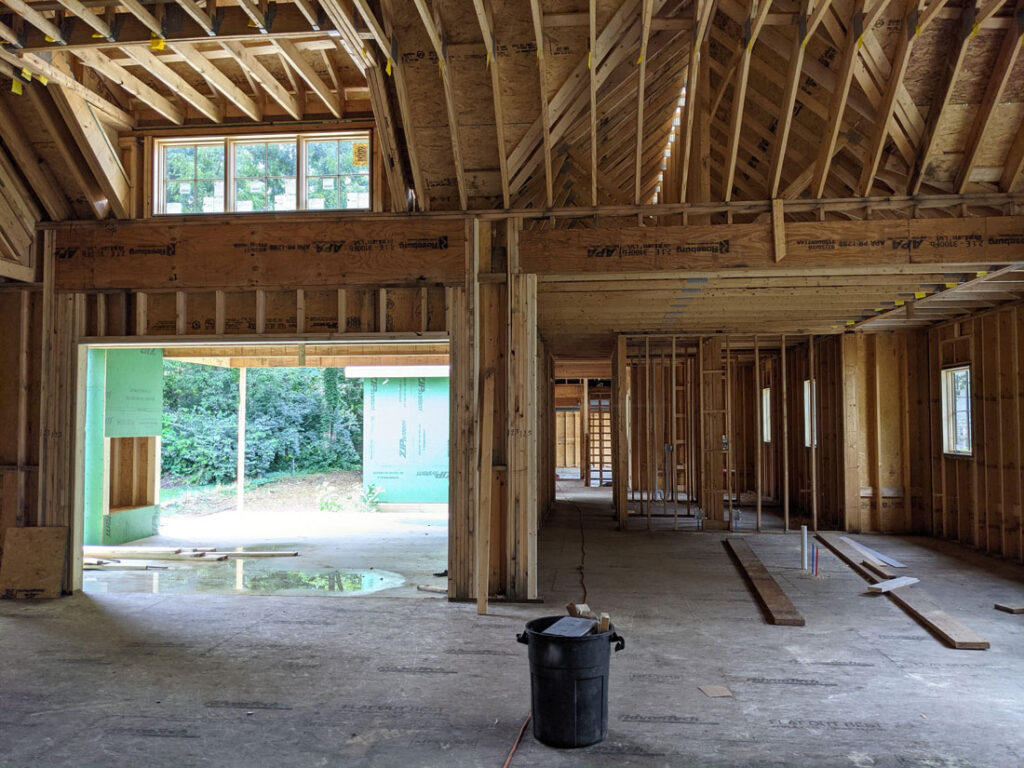 More to come as this special historic district cottage home progresses!

Contact me to learn more about the services I offer and how I can help make your new home or remodeling project exciting, valuable and unique.