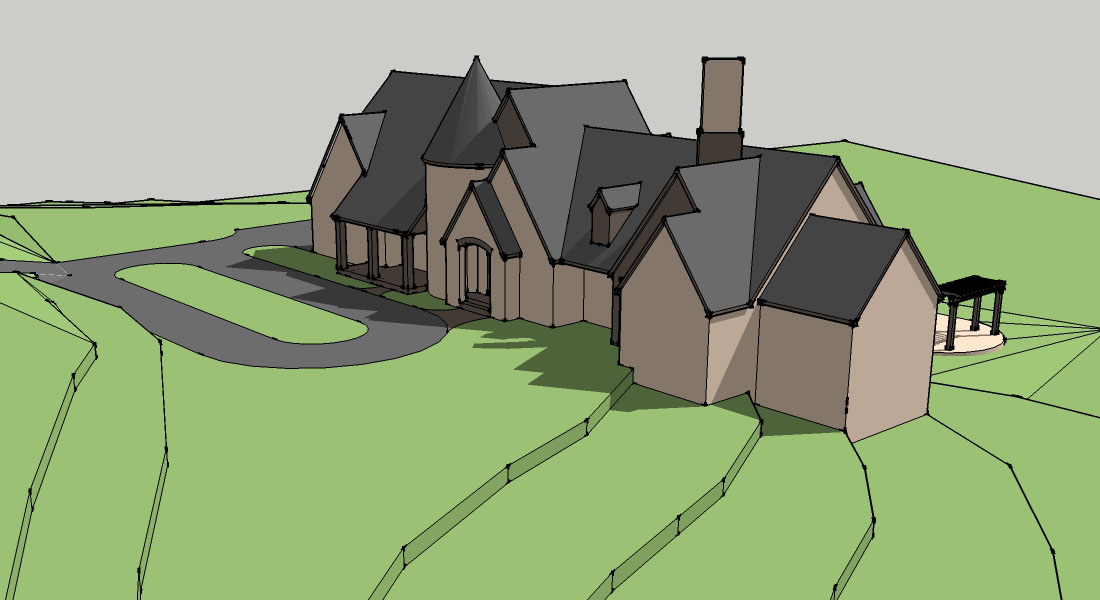 Tudor House Update #1
Turrets, steep roofs, half-timbering, and dark, dank interiors. That's how many people think of Tudor Revival style. And they're often right – houses of the Tudor Revival period of the late 19th and early 20th centuries were frequently characterized by all of those features.
And before World War II, they were hugely popular in America for cottages and mansions alike. After the war, the style fell out of favor (read more about Tudor Revival Style) for a lot of reasons and hasn't been seen much since.
That's unfortunate, I think, because Tudor Revival is an endlessly flexible house style, and when done well, can result in a very special home – like the one I designed that's under construction right now.
Yep, it has a turret, and steep roofs, but not the dark interiors you may have come to expect from this style. In fact, the living spaces in this house are large, open, and filled with light.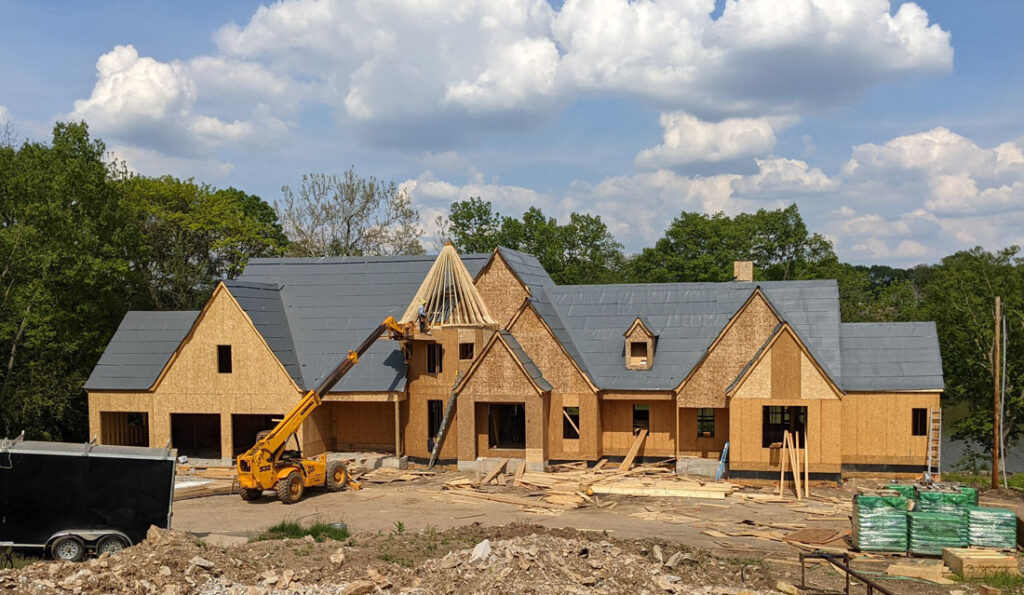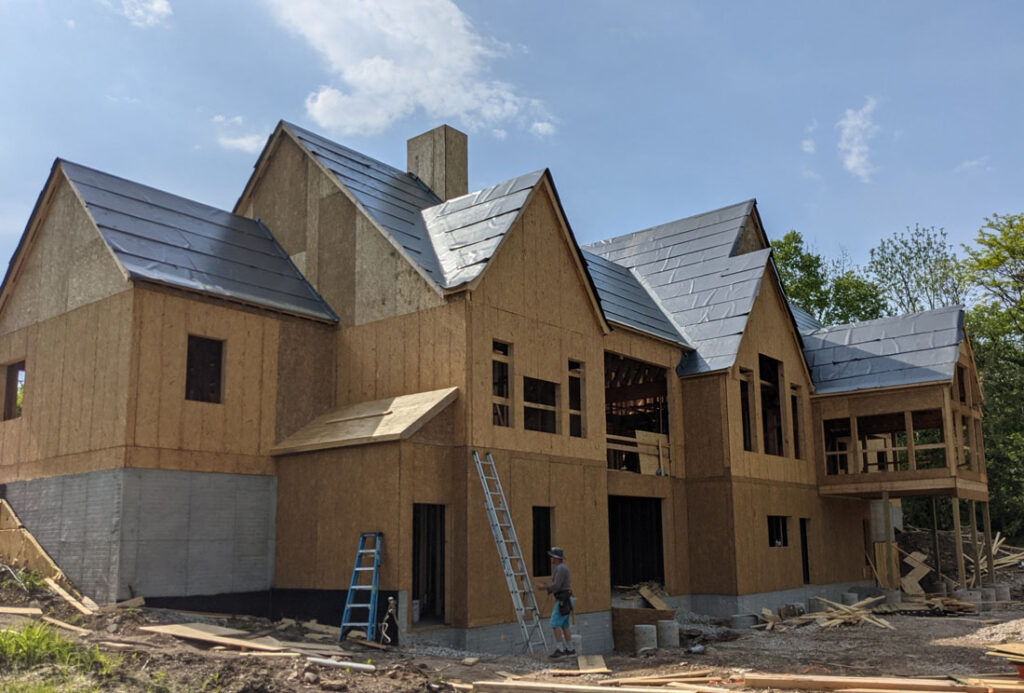 These two photos are from a recent site visit (construction observation is part of my Architectural Service) and show the front and back of the house. The dramatic but modest front façade contrasts with the spectacular back, on the waterfront with big windows in every room (plywood is partially covering some of the window openings in this photo).
As the house progresses, I'll post more photos, especially the interiors (wait until you see the kitchen!).

Contact me to learn more about the services I offer and how I can help make your new home or remodeling project exciting, valuable and unique.