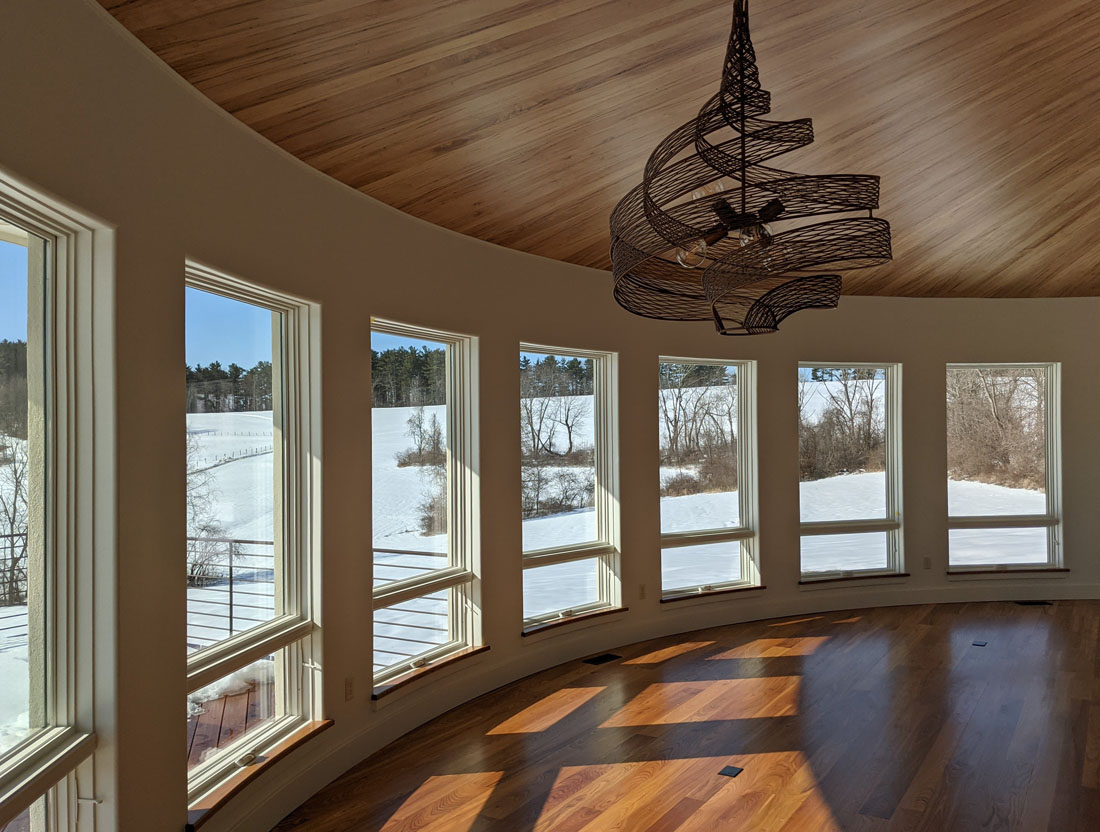 Round House Update #7
When I took these photos back in March, the round house was nearly complete – today, it's done and the owners have moved in. They still have some unpacking, settling in, and furnishing to do, but when everything's done I'll be out there with my photographer to get a full set of photos of this very special house.
In the meantime, enjoy these shots (and thank goodness the snow's long gone!).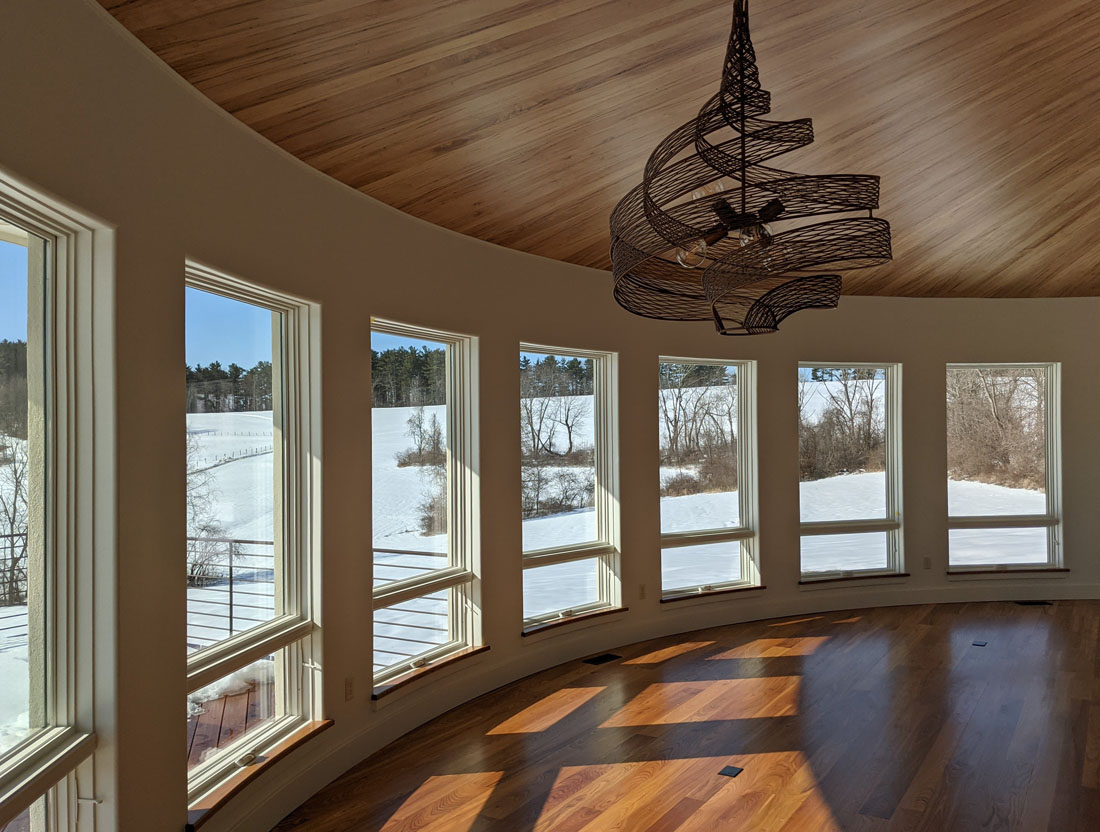 Contact me to learn more about the services I offer and how I can help make your new home or remodeling project exciting, valuable and unique.