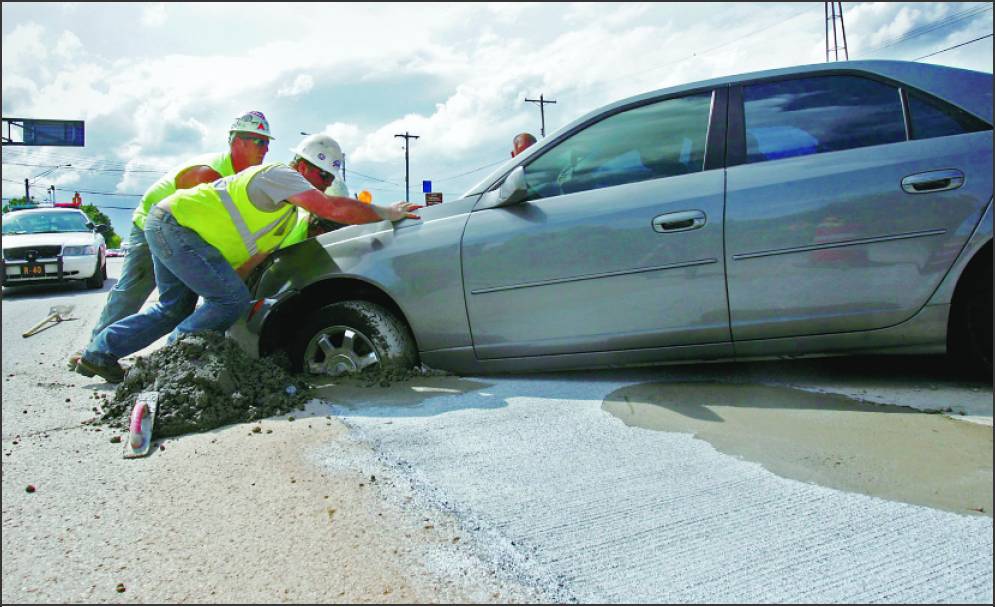 The Insurances You Need on Your Building or Remodeling Project
No matter how sophisticated the tools and techniques and materials used in construction projects get, building and remodeling homes remains an old-school exercise that really hasn't changed much in the last couple of centuries.
It still takes dozens of laborers, craftsmen, and tradesmen working around each other for many months; it still means cutting and fitting thousands and thousands of pieces and parts in the field with hand-held power saws, nail guns, soldering torches, and other potentially dangerous tools.
It still means a jobsite where backhoes, bulldozers, concrete trucks, and delivery trucks interact with human beings protected with little more than a hardhat.
It still means working outside in weather that can ruin building materials and negatively impact construction quality.
And in the case of remodeling and addition projects, it still means putting the existing house at risk of damage or theft during the construction process.
What could possibly go wrong?
While serious injuries are fairly rare, most of those other risks are present on almost every home construction project. And the chances are good that you're going to be faced with a "loss" of some sort on yours.
The question is, who's responsible?
The answer to that can get complicated. Let's say you're having a new home built on land that you own. The house is coming along nicely, but one morning the plumber arrives at the site to discover that thousands of dollars of copper plumbing has been stolen – stripped right out of the house.
At first glance it might seem to be the plumber's loss to cover, but not necessarily. In most cases, building materials that have been delivered and installed on land you own or in a home you own – are your property. The call probably goes to your insurance company.
Or this – three weeks after $80,000 worth of windows are installed in your new home, someone decides it'd be fun to break out all of the glass. The damage is much more than replacing windows, though, since a thunderstorm later that night drove rain in through the broken windows and ruined much of the subflooring.
Builder's Risk Insurance and Homeowner's Insurance
Common scenarios like those – theft, vandalism, and weather damage – are typically covered by something called "Builder's Risk" insurance. Builder's Risk is a temporary policy designed to cover the homeowner and builder during the construction process. And while it's called "Builder's" risk, it can be purchased by either party.
If the builder buys the policy, he can extend coverage to the homeowner (and add the cost of the policy to his contract with the homeowner). Likewise, a homeowner may purchase the policy himself and extend coverage to the builder. Either way works, but you need to have that discussion with your builder up front.
Builder's Risk is often the best choice for new construction and for higher valued projects. For smaller projects and especially for remodeling, however, it's often easier to attach an endorsement to the homeowner's insurance policy for coverage during the construction period.
A unique characteristic of a construction project is that the value of the insured property increases as the project proceeds. That means your insurance coverage limits should continue increasing throughout the construction period to reflect the current value of the project. But don't assume that's automatically the case with your existing homeowner's policy – check with your agent before you sign a construction contract.
Both types of policies protect the builder and homeowner from property damage due to fire, theft, vandalism, weather, and other types of accidental damage to the construction project. But you can also be liable for damage that occurs off the jobsite. And what if someone's injured on your jobsite?
Liability Coverage
You're walking through the room addition your contractor is building. You trip and fall over an air compressor and break your wrist – putting you out of work for months.
Or suppose a carpenter's helper is carrying lumber to your backyard for the room addition he's building. He trips and sends a 10-foot two-by-four crashing through your next-door neighbor's antique stained-glass window. The damage wasn't to your property so Builder's Risk doesn't cover it – who's liable?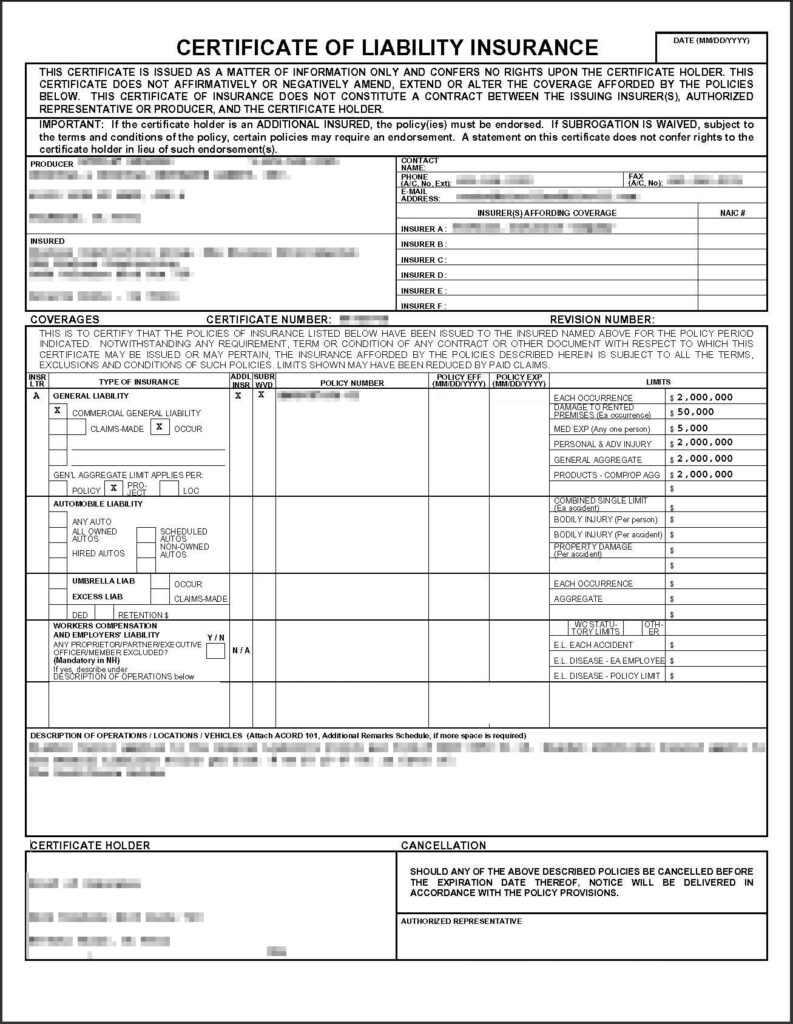 Every smart businessperson carries "General Liability" insurance to cover situations just like those. Injuries that happen on a jobsite under the control of the contractor – to someone other than the contractor's employees – are typically covered by the contractor's general liability policy.
When an injury happens to an employee of the contractor, the employee is covered by Worker's Compensation insurance, which is required by law in most states.
A basic liability policy typically covers damage to the contractor's vehicles on your jobsite, but there's also potential liability in play when the contractor's vehicles, or the personal vehicles of his employees, are involved in an accident on the way to or from your jobsite.
That potential liability can be covered with a specific "automobile liability" add-on to the contractor's general liability policy.
All liability insurance has financial limits. If the accident you suffered on the jobsite costs you more in medical bills and lost income than the policy's limit – you've got a problem. Higher limits cost more, so make sure your contractor has limits appropriate to the scope of your projects.
Subcontractors
Your general contractor will likely hire several subcontractors to build your project – plumbers, roofers, painters, etc. Each of those are separate businesses with their own insurance needs, and none of them are covered under the general contractor's policies.
It's up to you to get assurances from your contractor that his "subs" are properly insured. Better contractors are happy to provide that to you.
Insist on Proof of Insurance
We've already discussed what happens if there's a claim against the contractor on your construction project – when the proper insurance is in place.
But what if it isn't? If the contractor doesn't have insurance he's in trouble – but so are you. You're next in line for the claim, and if you're not covered…
Always insist on proof of insurance from your contractor. It's usually a simple one-page document provided by the contractor's insurance agent. In addition to the Builder's Risk policy, get certificates of insurance for:
Commercial General Liability with appropriate coverage limits
Commercial Automobile Liability (covers accidents to and from your jobsite)
Worker's Compensation
With that bit of paperwork taken care of, you can focus on getting the project built. And watch your step on the jobsite!

Contact me to learn more about the services I offer and how I can help make your new home or remodeling project exciting, valuable and unique.