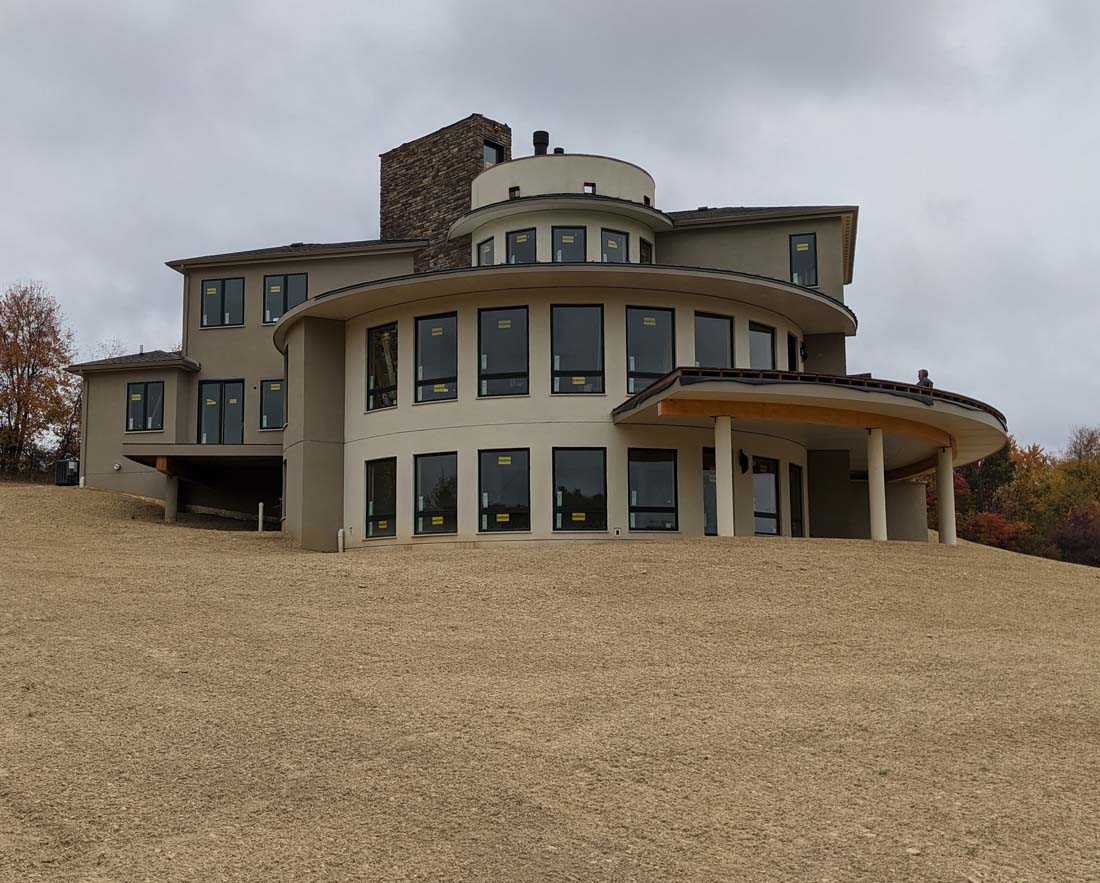 Round House Update #6
Many of you have been asking "how's the round house coming along?" and I apologize for not giving you more frequent updates! I can't say it's almost done, but it's getting close…below are a few quick shots from my latest visit to the site.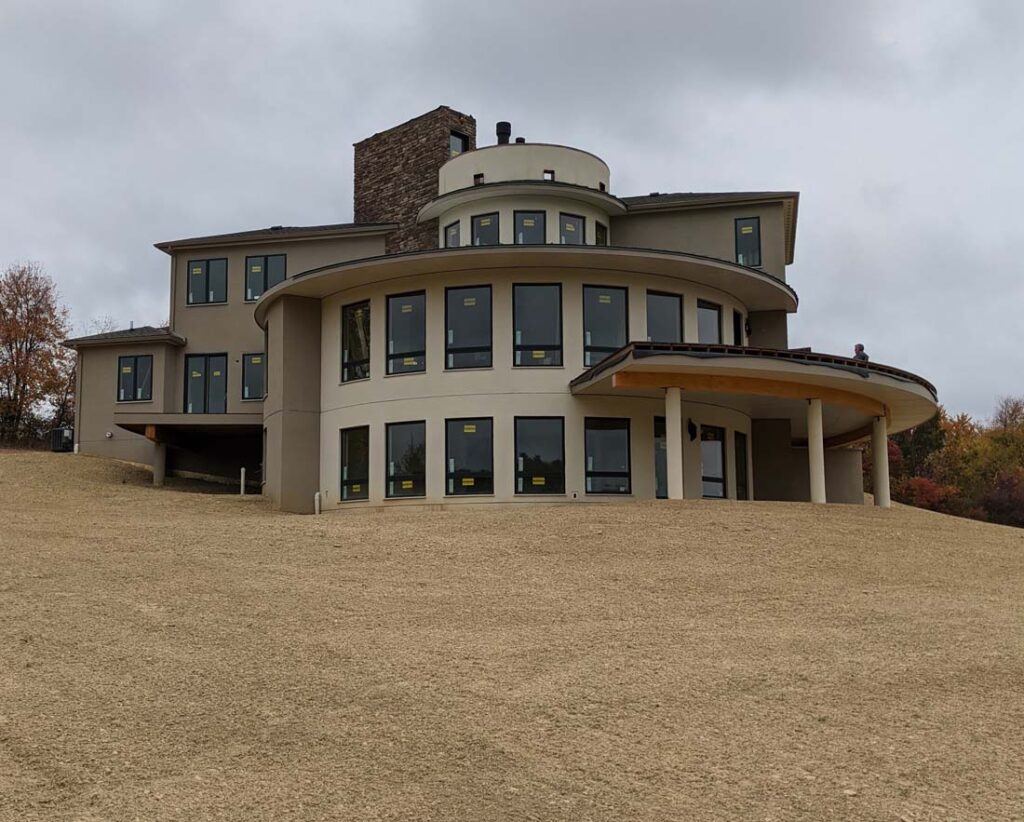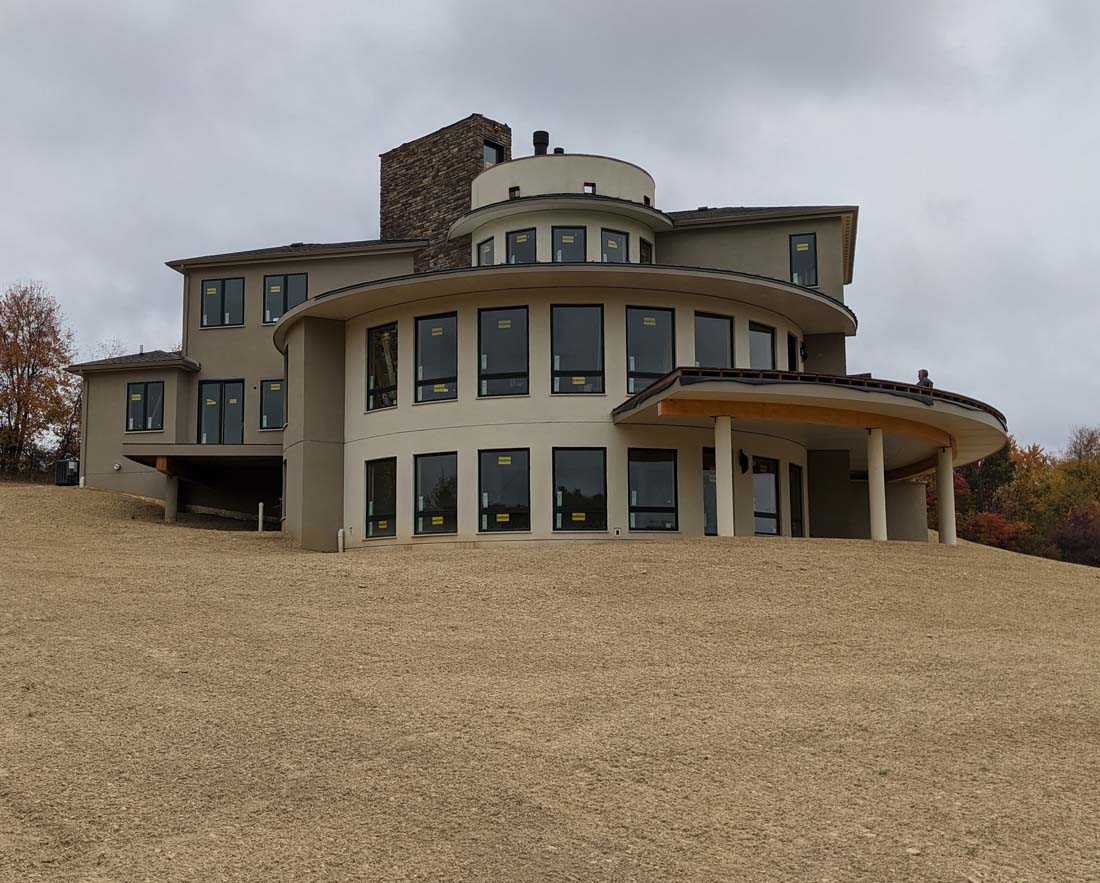 View from the southwest – grading is finished, stucco is finished.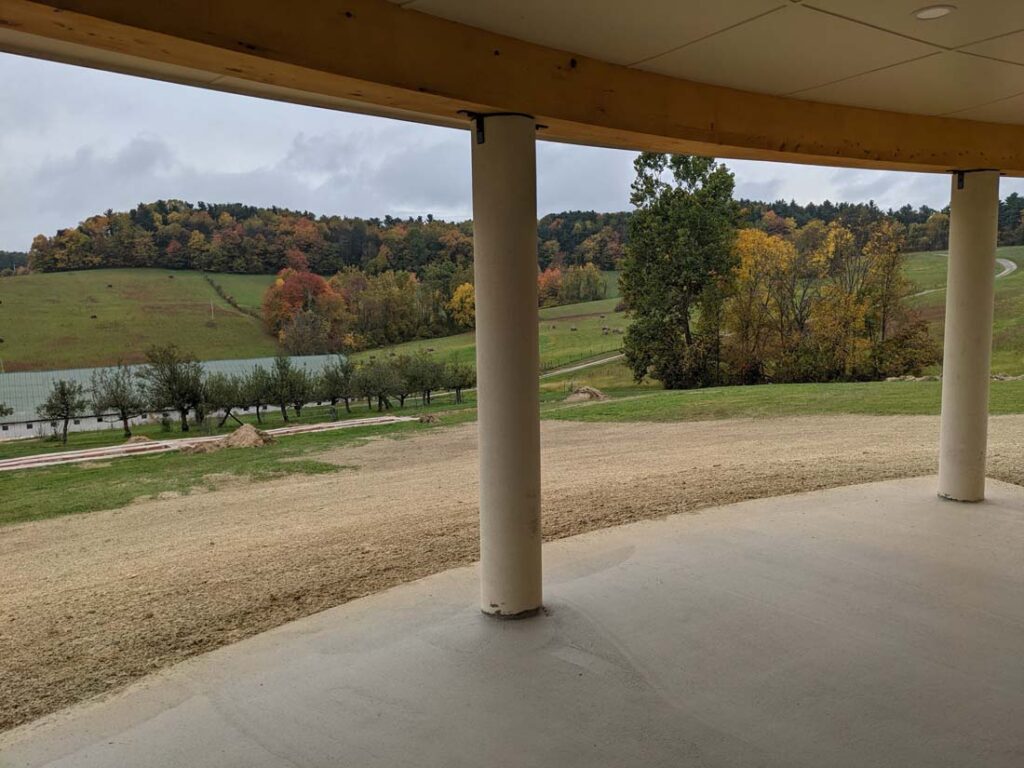 Under the big curved deck is a large covered patio. The concrete will be topped with pavers.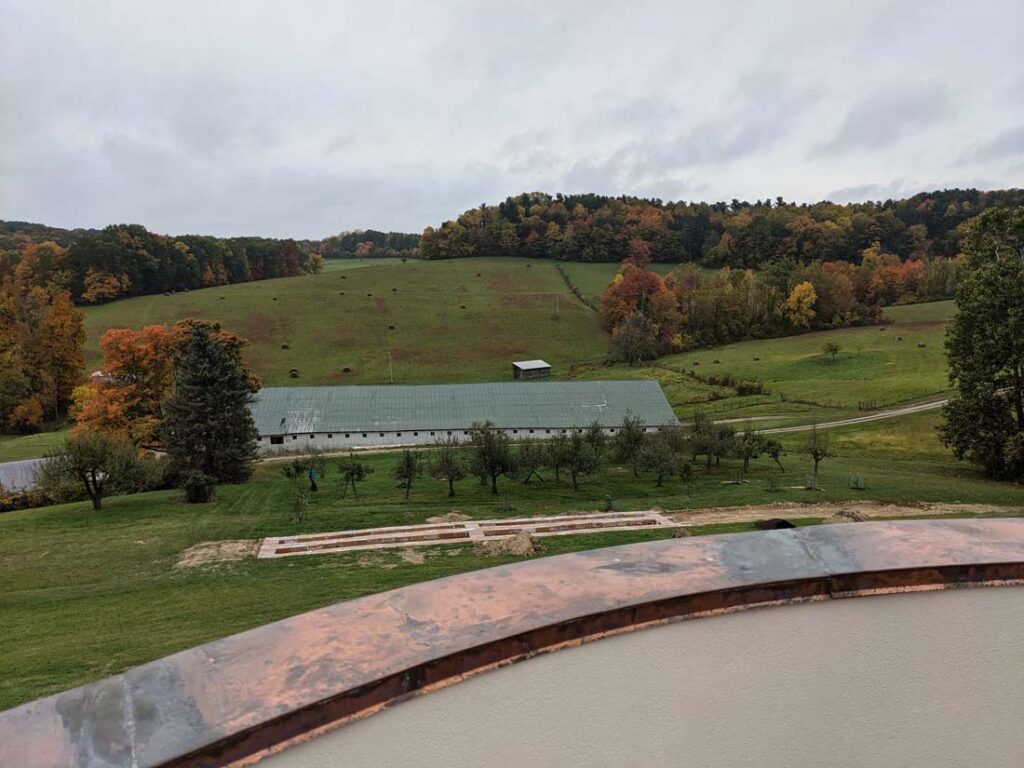 View to the south from the stargazing deck on the roof.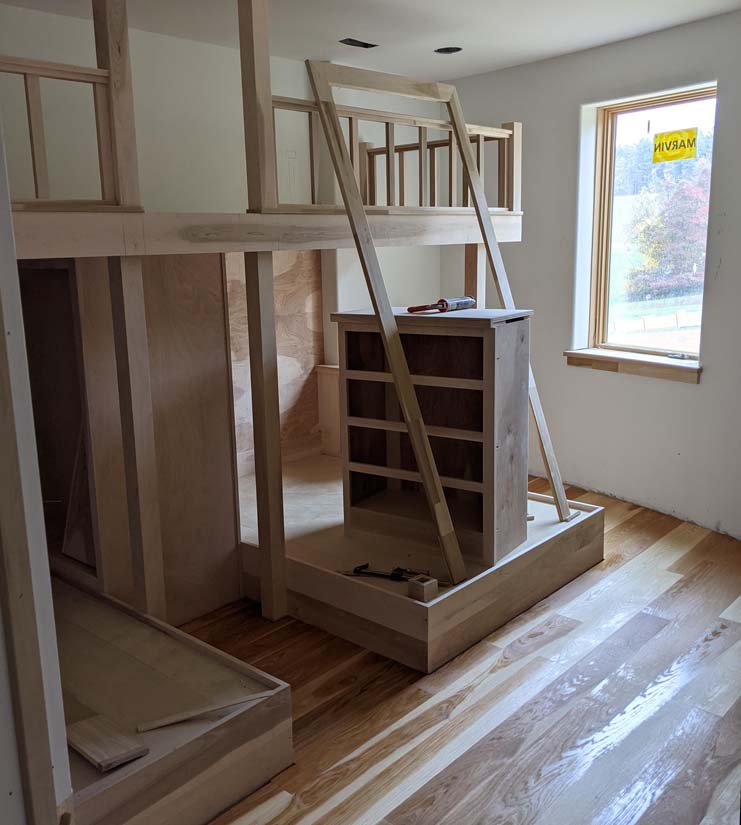 The owners and builder are working together to create these great built-in bunk beds for visiting grandchildren.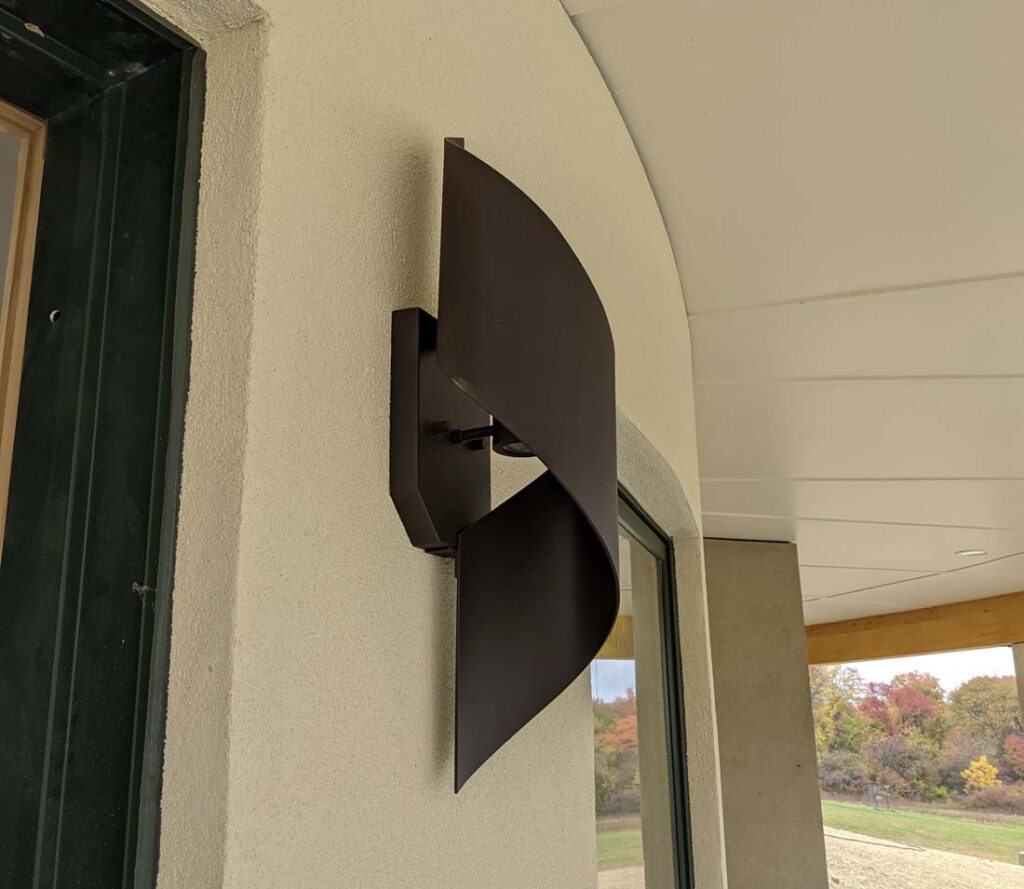 One of the interesting light fixtures on the exterior of the house, reflecting the curved theme of the house.

Contact me to learn more about the services I offer and how I can help make your new home or remodeling project exciting, valuable and unique.