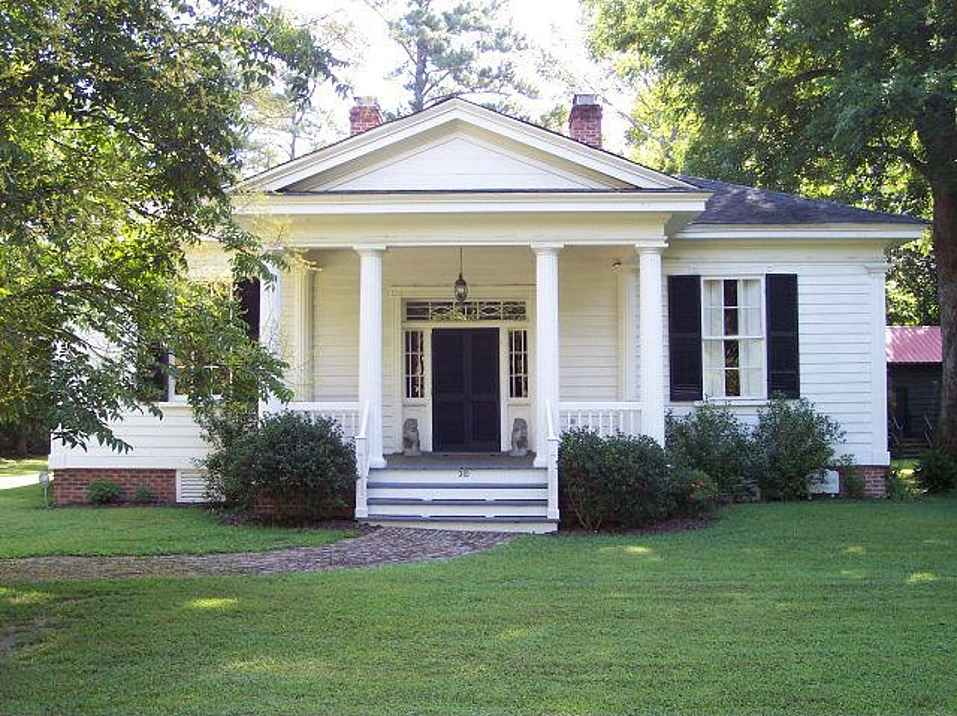 "Authenticity" in Home Design Trends
I've been having a lot of discussions with clients lately about home design trends. Sometimes it's about what's "in" and what's "out", but often it's about whether or not it's "ok" to design a house that fits a current trend.
By "ok" they mean that they want to know if it's architecturally authentic or somehow phony to follow a current trend.
These days, design trends come and go pretty quickly. Cable TV and the internet show us something new and "trending" every time we log in. But that wasn't always the case – not long ago the only source for sharing trends was glossy design magazines like House Beautiful and Architectural Digest, so fashions couldn't change as quickly.
Whether a home designed in a current style is authentic or not depends on how it's applied in the design process. For example, a well-designed true custom home that's done in "modern farmhouse" style can be authentic. On the other hand, a standard house plan that's been updated with board and batten siding, black windows, and a few brackets – probably isn't "authentic".
But authentic or not, home design trends have been around in the United States for our entire history. English colonists brought the Georgian style with them to North America in the 17th century. And in the 19th century, as settlement exploded across the continent, home design fashions changed as quickly as the railroads could bring pattern books and lumber over the Appalachian Mountains.
In the 1830's, for example, Greek Revival style was by far the dominant style for domestic architecture in the USA, making it as far west as Missouri. The reasons for Greek Revival's popularity are a subject for another day – but that was most definitely a design trend, one that lasted about 30 years.
As the popularity of Greek Revival faded, the more ornate style of Gothic Revival took over, popularized in Andrew Jackson Downing's widely circulated pattern books. Gothic Revival lasted until about 1880.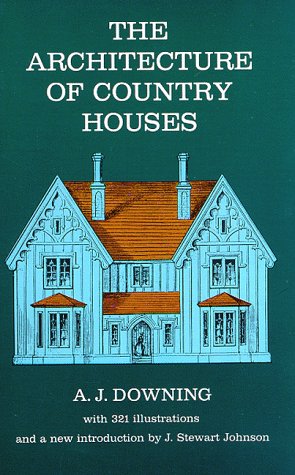 The next design trend was Italianate, followed by Second Empire, then Stick, then Queen Anne…and we're only up to 1910. That's six major home design trends in just eighty years.
Today, we look back at those "Period" homes and assume that authentic architectural forces were always at work. But except in the case of high-style architect-designed homes, that's just not true. The picturesque Gothic Revival cottages, the urban Queen Anne homes, even the early 20th-century first-ring suburban Craftsman homes we all love – all were built in the trending style of their time.
It's also important to remember that while the Revival styles took their cues from the past, other styles were inventions of their time – Prairie style, for example, was thought "Modern" in the early 20th century (technically, Prairie and Craftsman are considered early Modern period styles).
So when a new style is "invented", it's a denial of the thread of history to suggest that it's automatically inauthentic. Time will decide whether the 1980's "French Country" trend was an authentic style, not us. Same for the brief but interesting "Tuscan" period of the early 2000's as well as the recent "Modern Farmhouse", "Mountain Modern", and "Colorado Mining Camp" styles. We can't know the "authenticity" of those styles right now any more than the average homeowner in the mid-19th century could know whether his Gothic Revival cottage was authentic.
Five or six generations from now, if our descendants look back at a home built today and say, "that's early 21st century Mountain Modern style", I'm ok with that.
Authenticity in home design is mostly about making something that's of its own time; in that sense it's more "authentic" to work with current home design trends than to copy a style from the past, isn't it?

Contact me to learn more about the services I offer and how I can help make your new home or remodeling project exciting, valuable and unique.