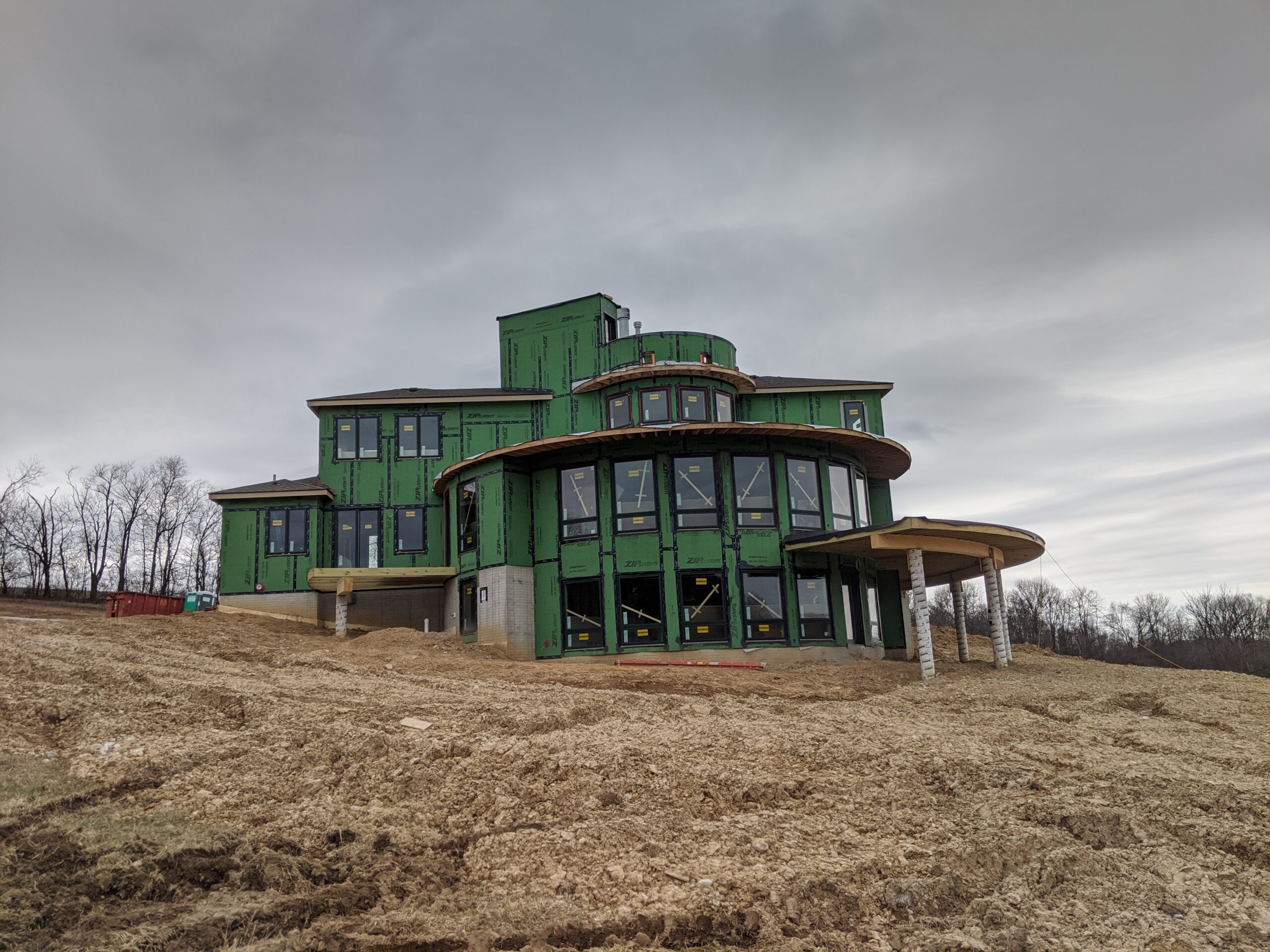 The Round House – Update #3
My hat's off again to the Ghiloni family for the excellent work they're doing on this unique and challenging project. Thanks Vince, MaryJane, and Gino, you're making me look good!
So what's new at the round house? Windows and doors are in, most of the roof is on, mechanicals are in place, insulation is done, and as I was taking these photos, drywall was just about to get underway.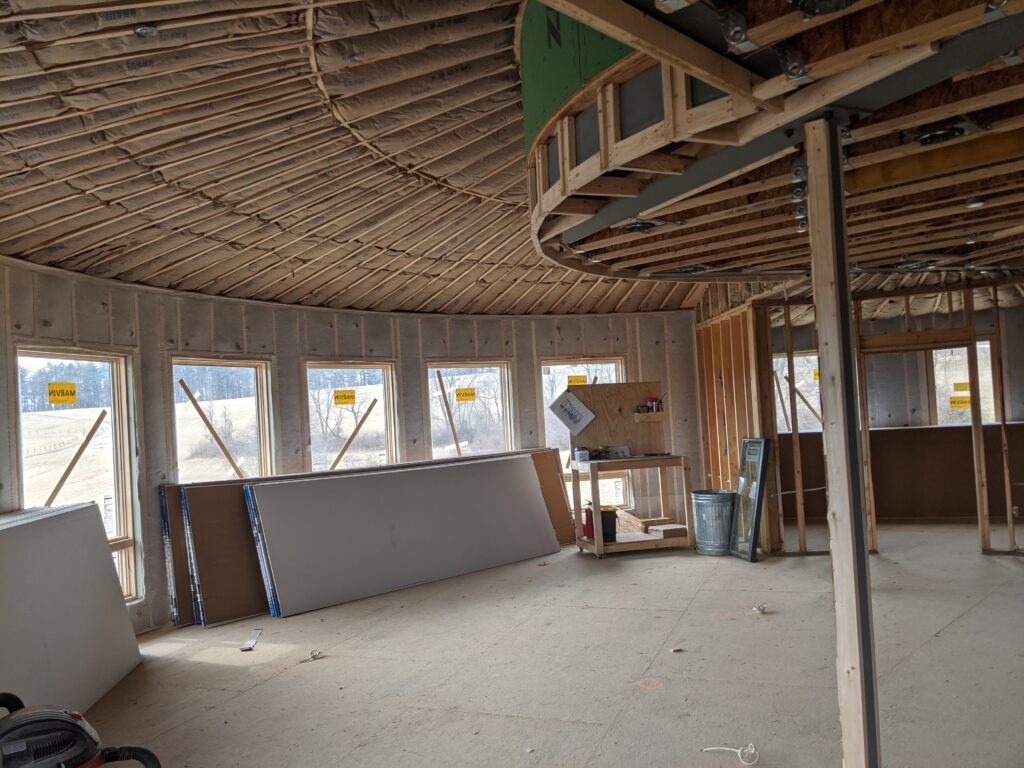 Above is the living and dining area, as seen from the kitchen. See the tiny junction box on the ceiling? The kitchen table will be right below it.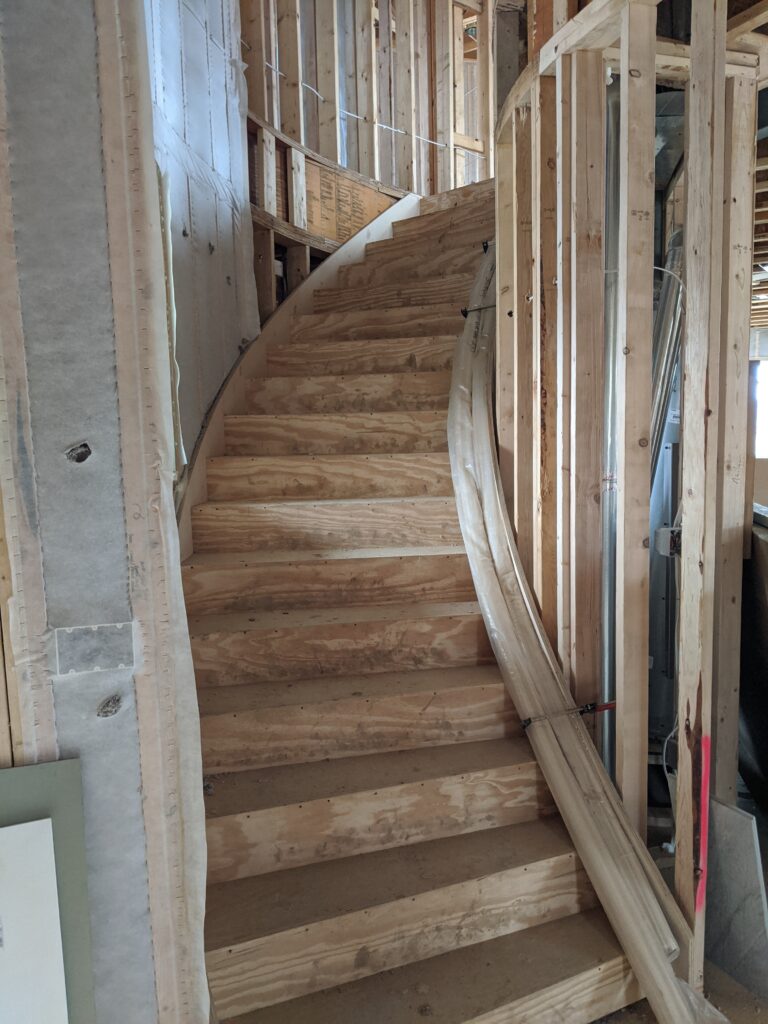 Curved stairs aren't rare in custom homes, but this one follows the curve of the main cylinder of the house. There's one just like it leading to the lower level.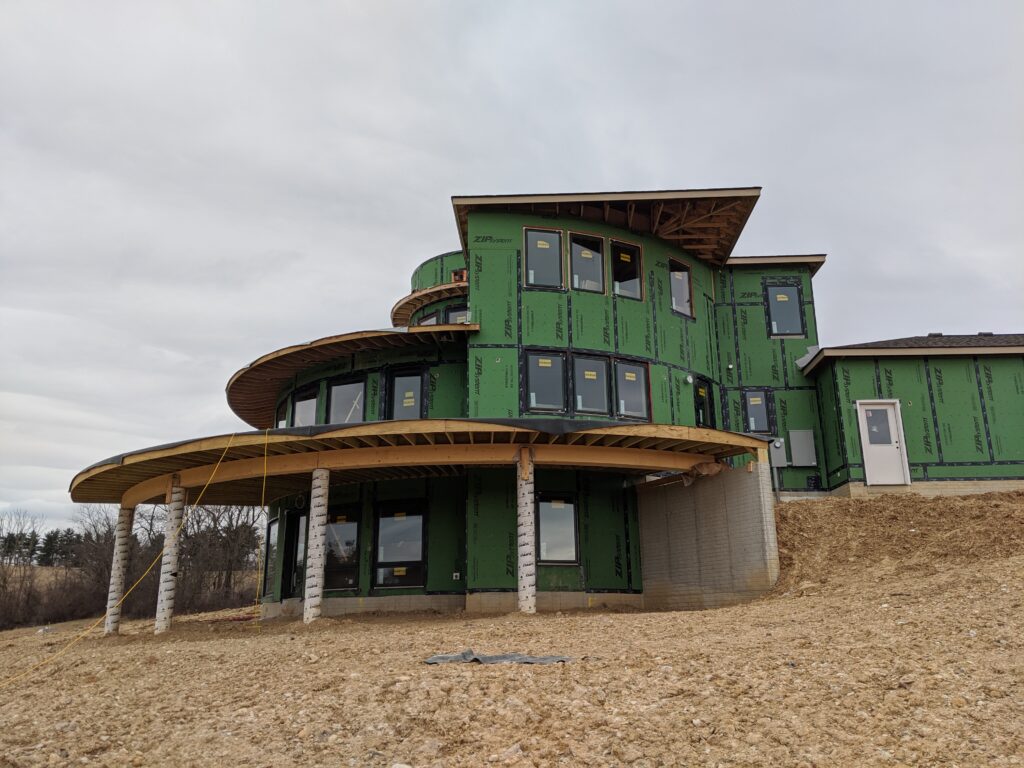 The huge, curved deck shows up for the first time – it's supported on a custom side-curved laminated Alaskan Cedar beam, held up by poured concrete posts. The wrap on the posts will come off as the exterior is finished up.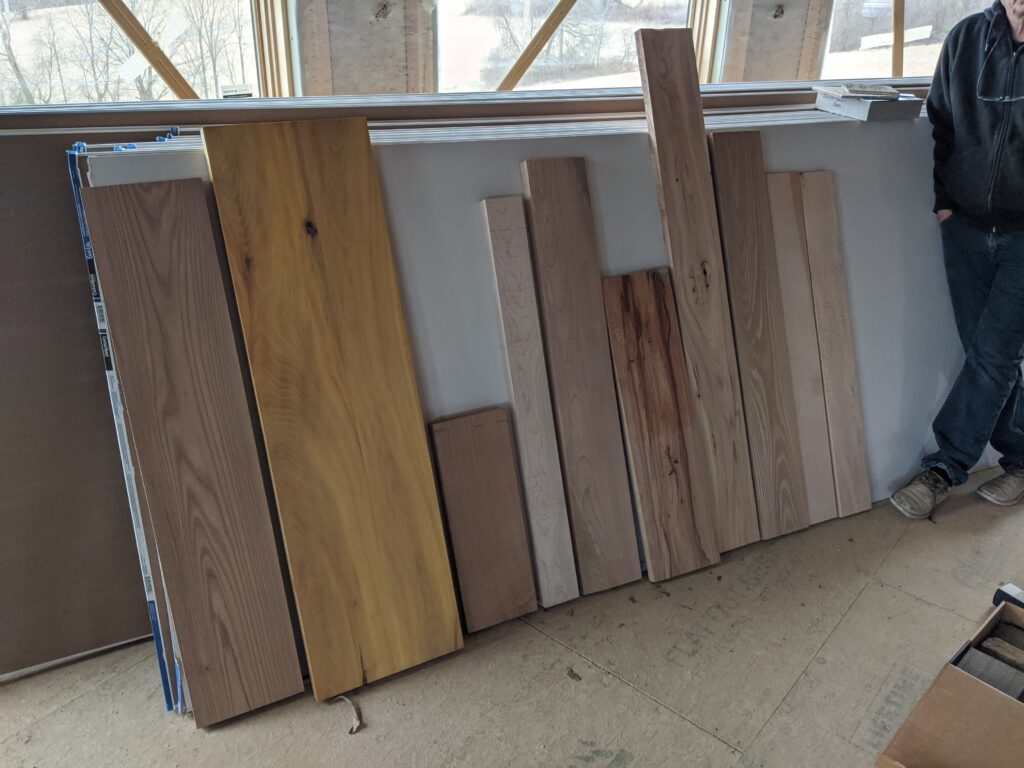 The best projects I'm involved with are the ones my clients are heavily involved with, too. Here's a selection of wood flooring and trim the my client sourced for the house – the most unique one is the bright yellow Osage Orange. Can't wait to see it installed!

Contact me to learn more about the services I offer and how I can help make your new home or remodeling project exciting, valuable and unique.