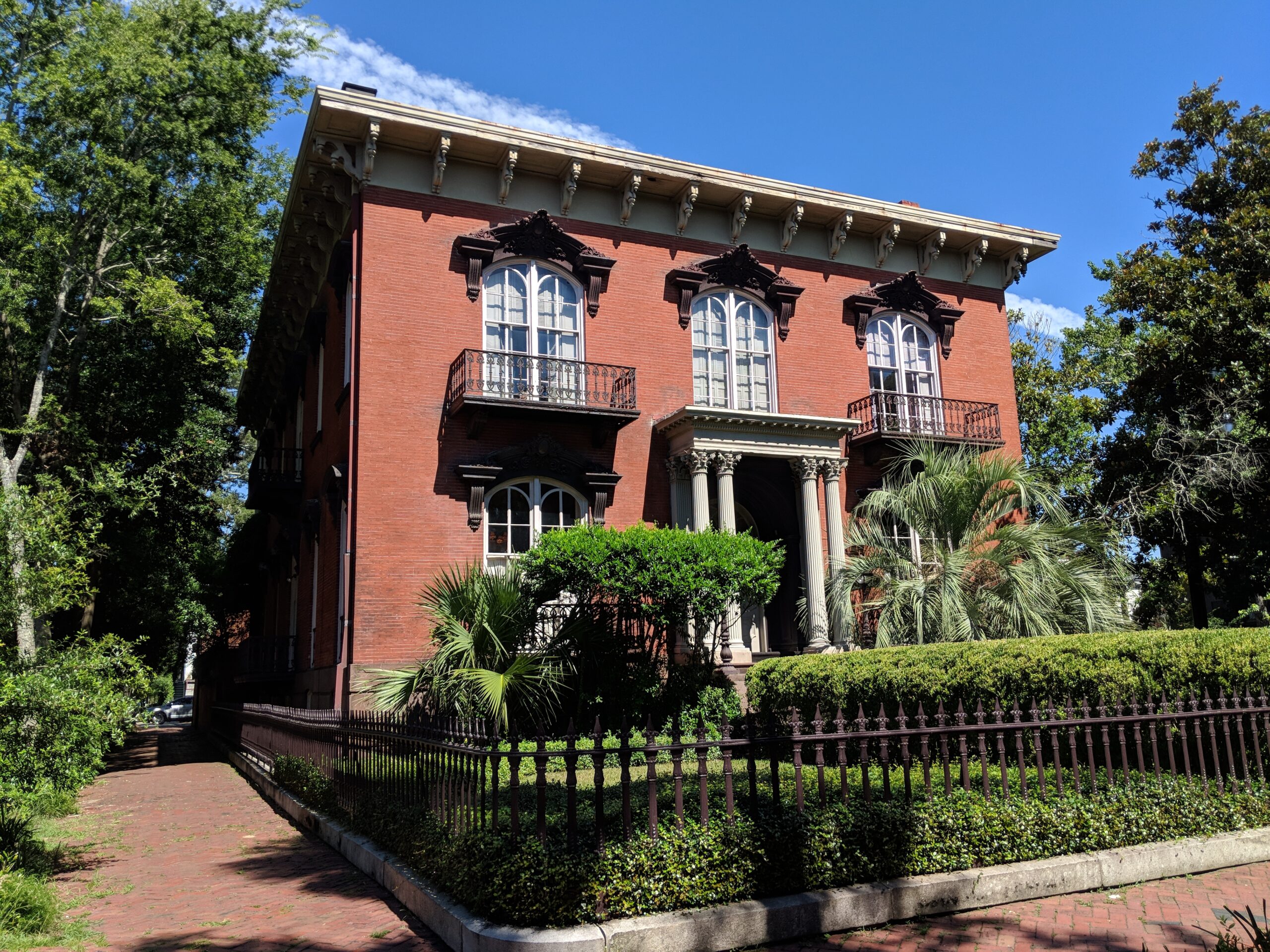 Summertime in the Savannah, Georgia Historic District
It isn't hard to imagine what life was like in the Savannah Georgia historic district in the late 18th and early 19th centuries. That part of the city looks much the way it did back then, centered on the 24 (now 22) famous "squares" laid out by James Oglethorpe in 1733.
People stroll the district, horse-drawn carriages are everywhere on the brick streets, and beautiful two and three-story homes frame every street.
Take out the cars and air conditioning, and you're right back in the old south.
Savannah's a great city for walking, and that's what Karen and I did for a few days in June. Summer in Savannah is hot – no doubt about that – but we started our walking tours early each morning and avoided the hottest part of the day.
We went to tour the historic houses but ended up seeing much more, including churches, hotels, and a couple of great little local coffee shops. We found a tiny jewelry store that Adam Sandler once visited.
And of course, we took a zillion photos – here are few of my favorites.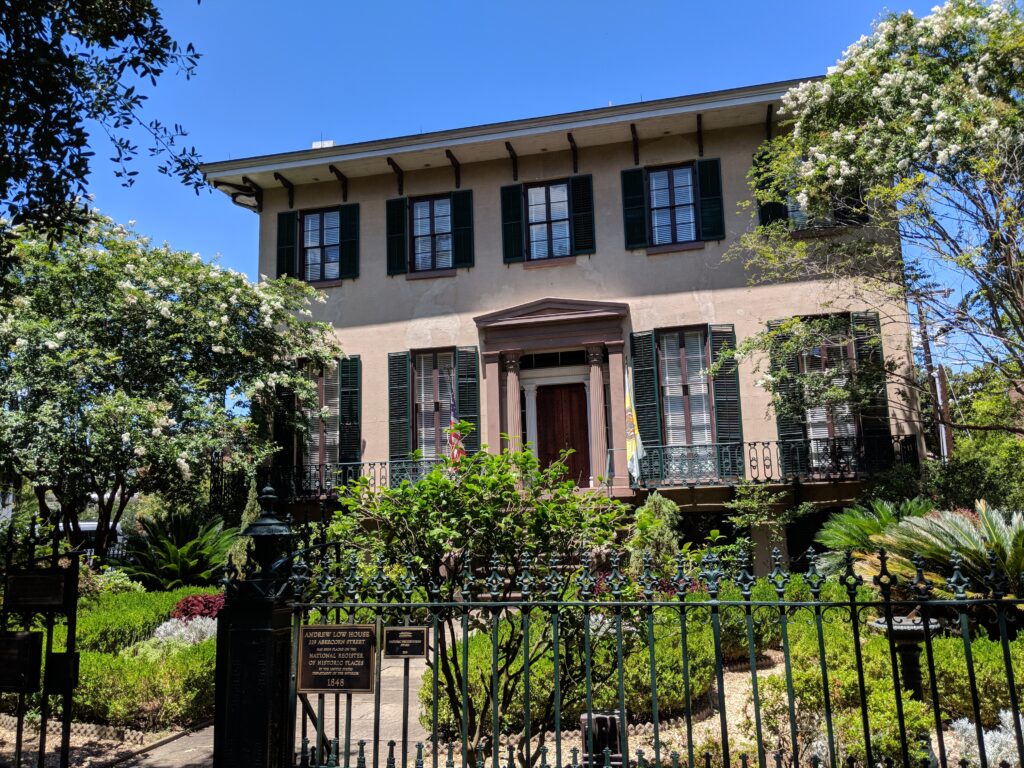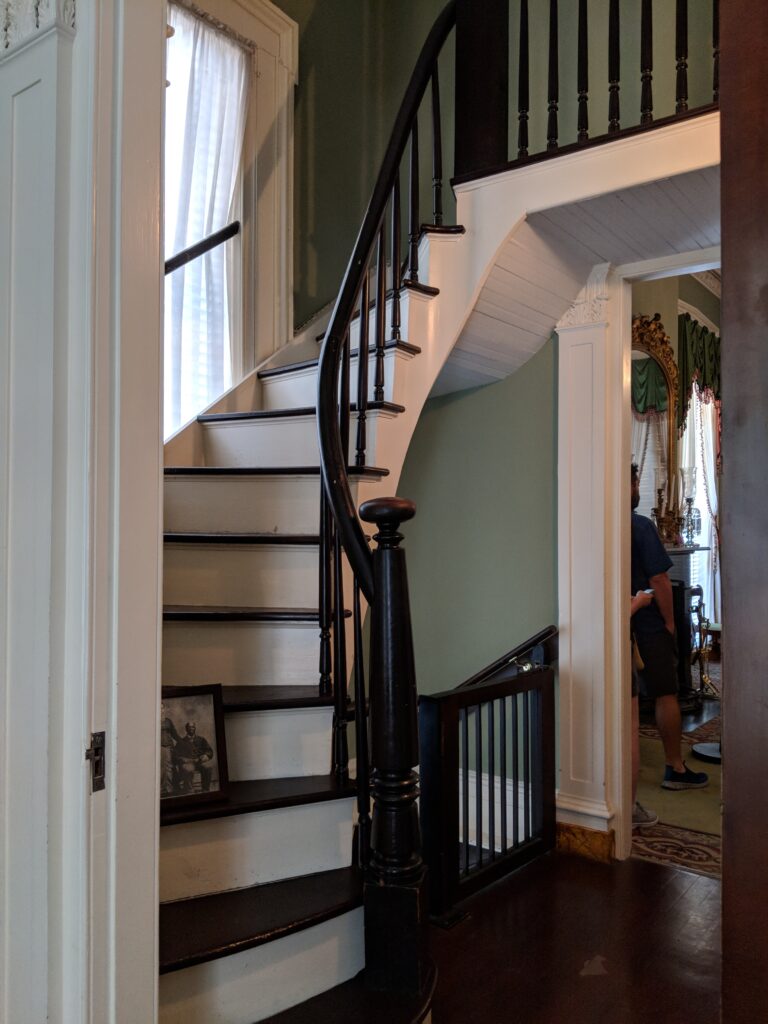 Both photos above are of the Andrew Low house. The winding servant's stair is tucked in the back of the house, between two walls. Look closely and you'll see a photo of the servants propped up on the stair.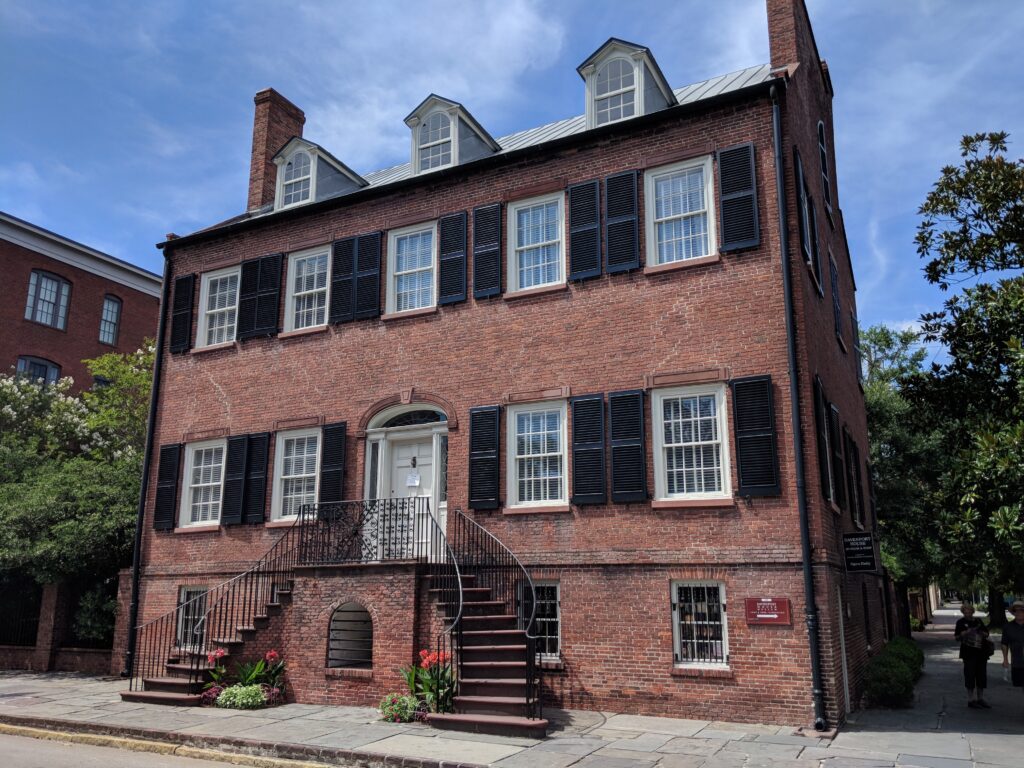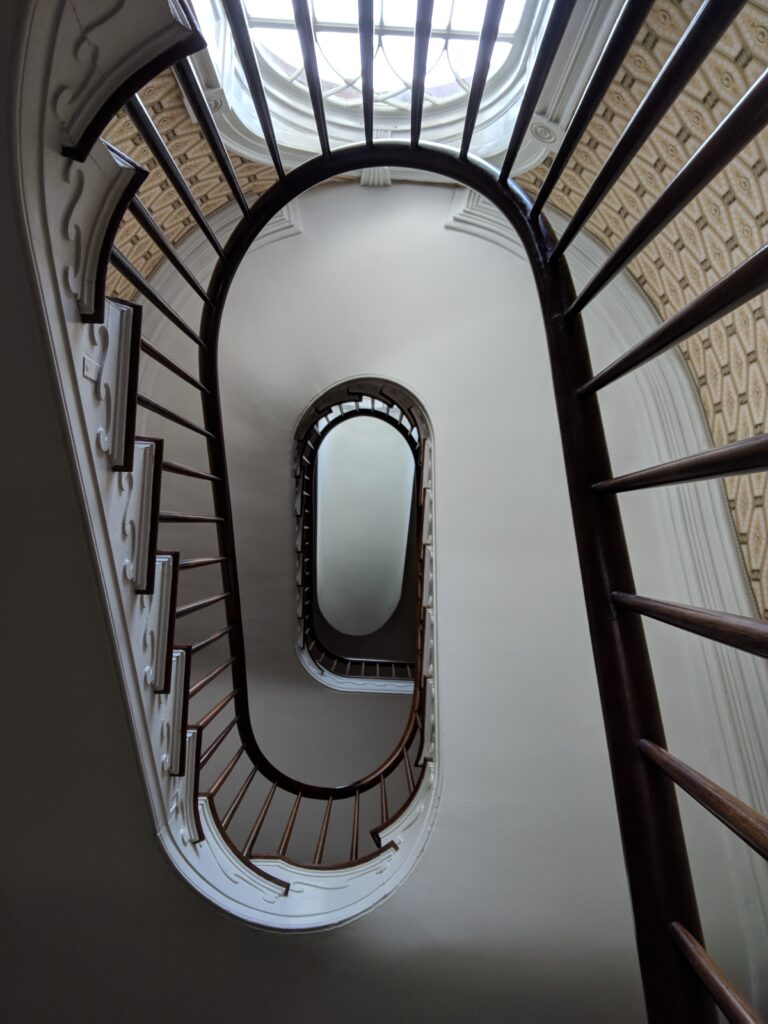 The Davenport house's fairly plain brick exterior doesn't give you any clue that inside is one of Savannah's most spectacular stairways. Like almost every old Savannah home, the Davenport sits up high on a basement story – keeping the main floor safe from hurricane storm surges.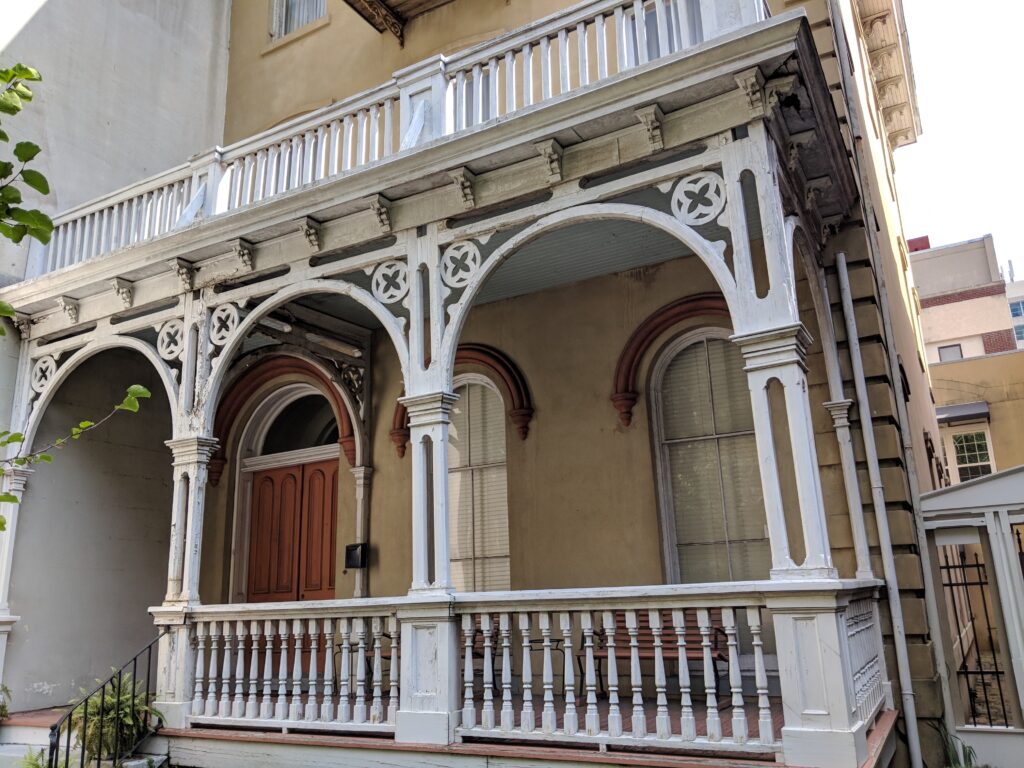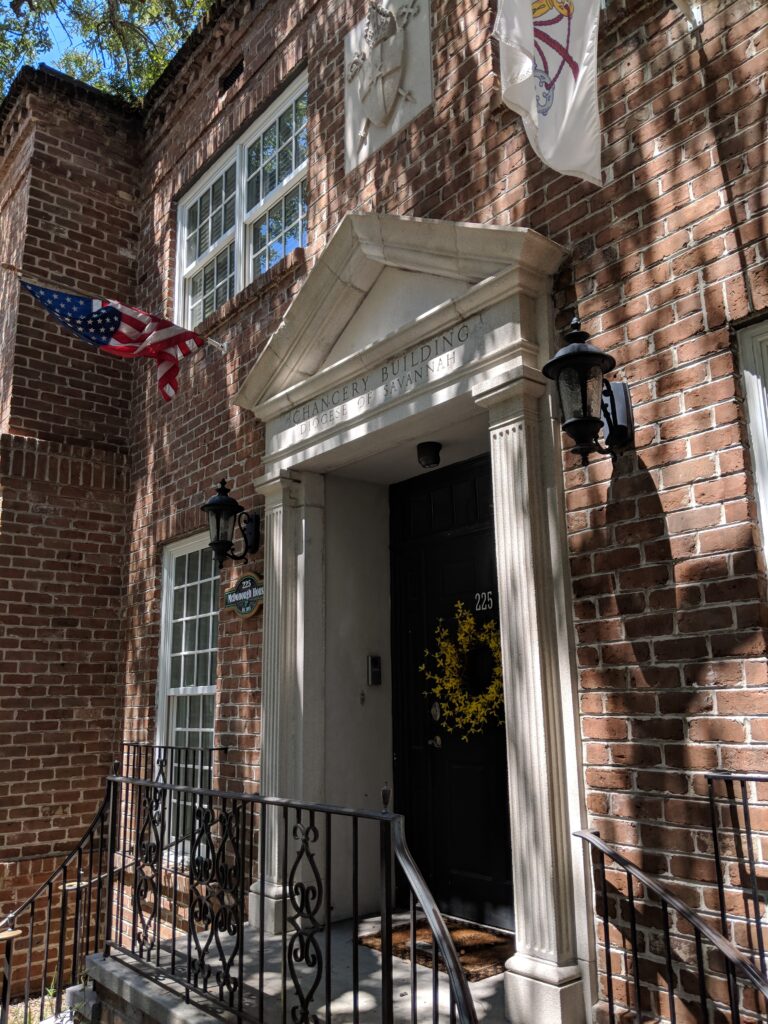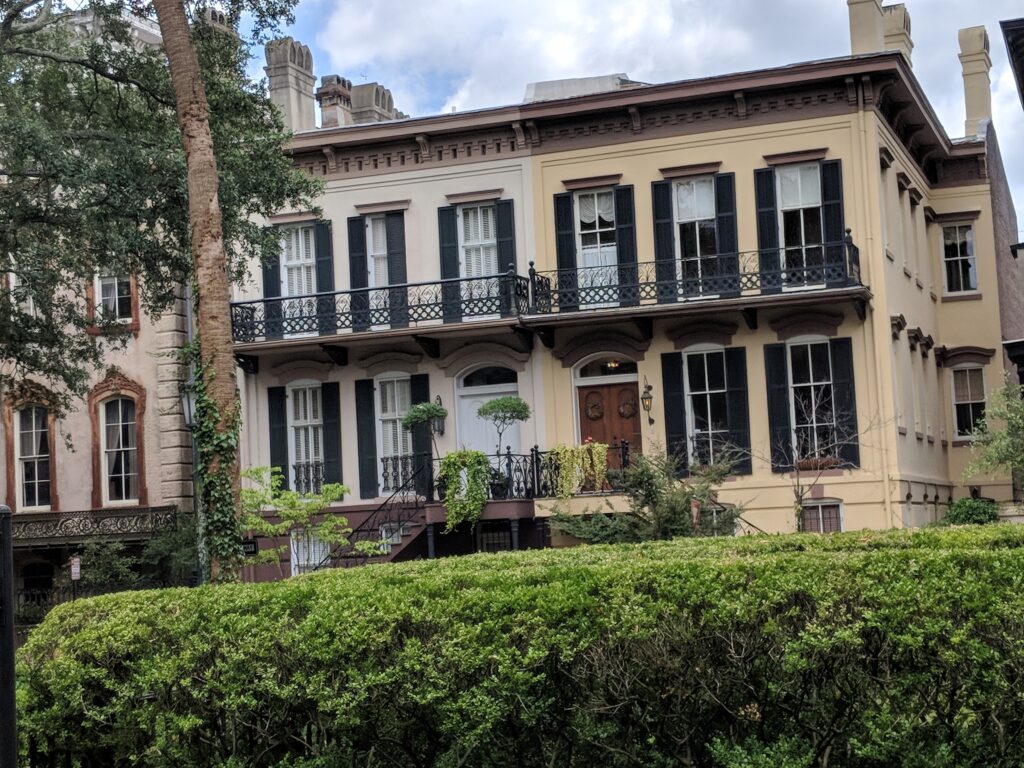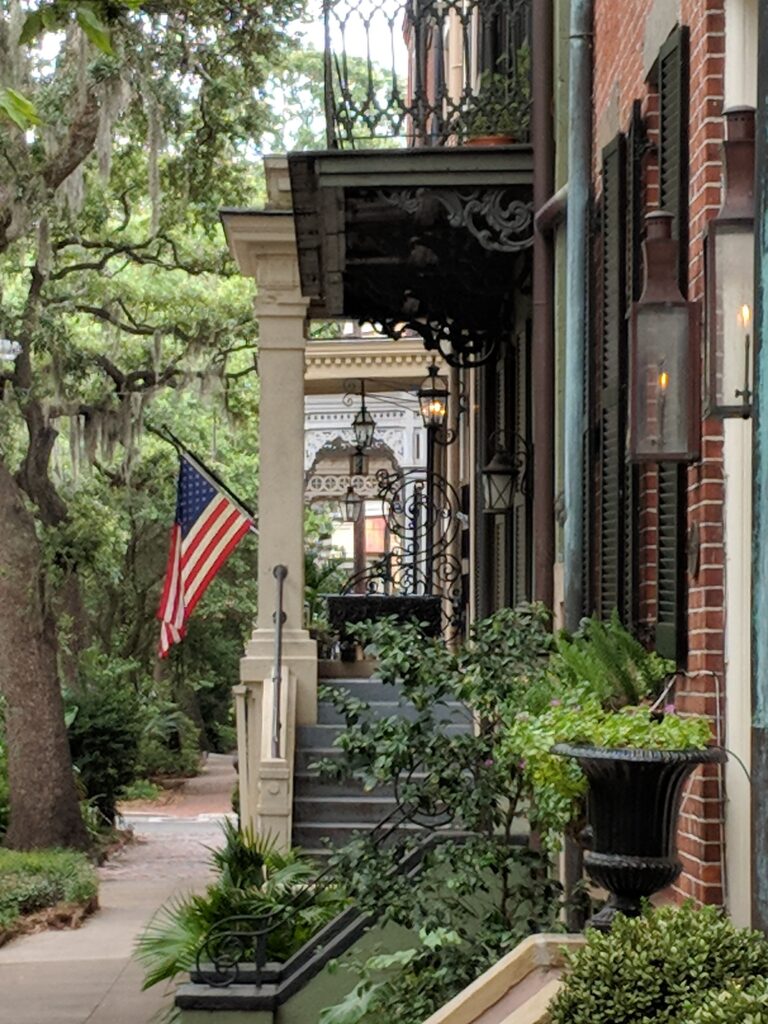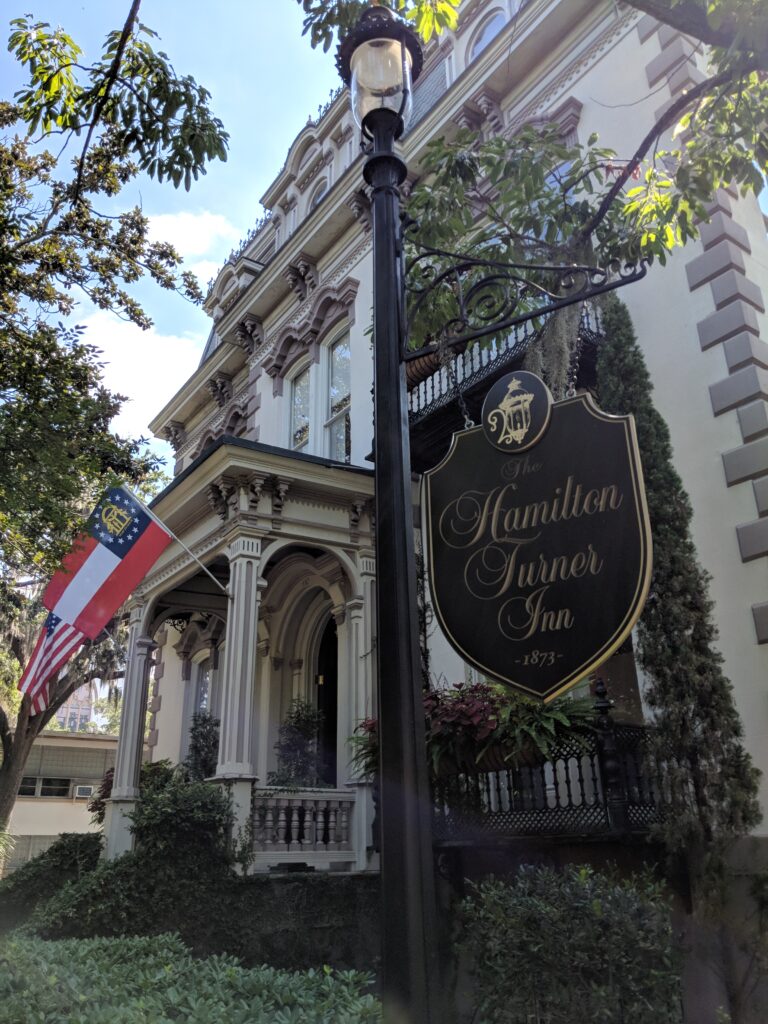 A few random street shots of the character and charm of Savannah, including the Hamilton Turner Inn, an incredible Second Empire-style home on Lafayette Square.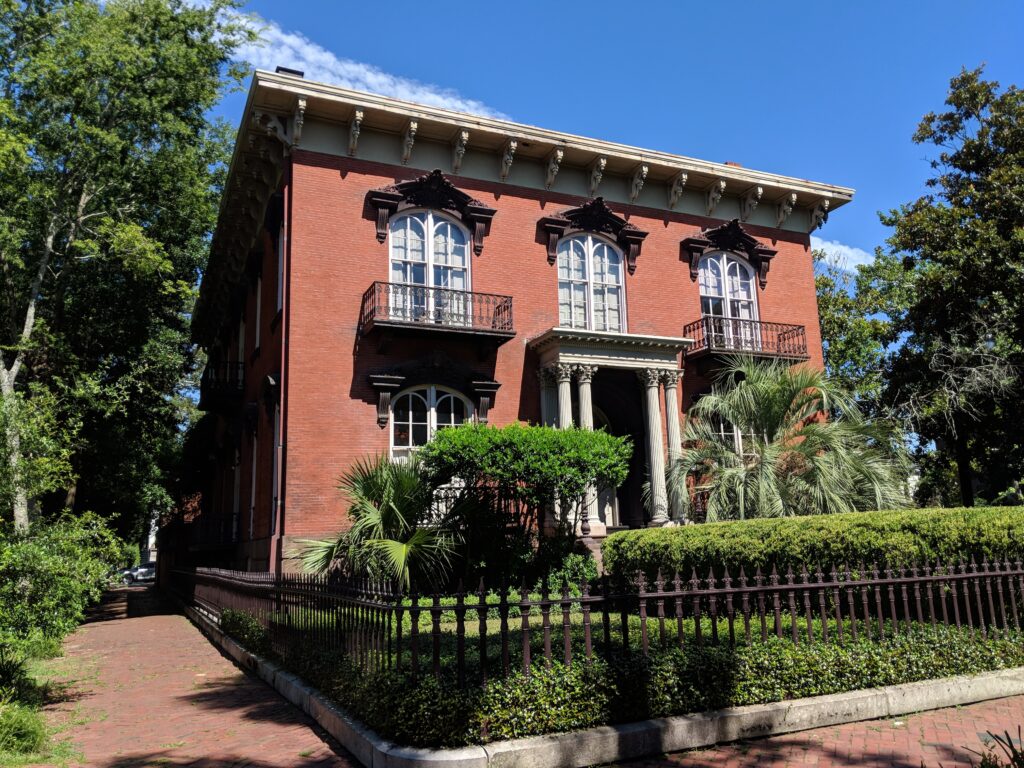 Probably the best-known house in Savannah, the Mercer-Williams was the home of Jim Williams, the main character in "Midnight in the Garden of Good and Evil", a book and movie about a murder that happened in the house. We toured the house, but no photos are allowed inside.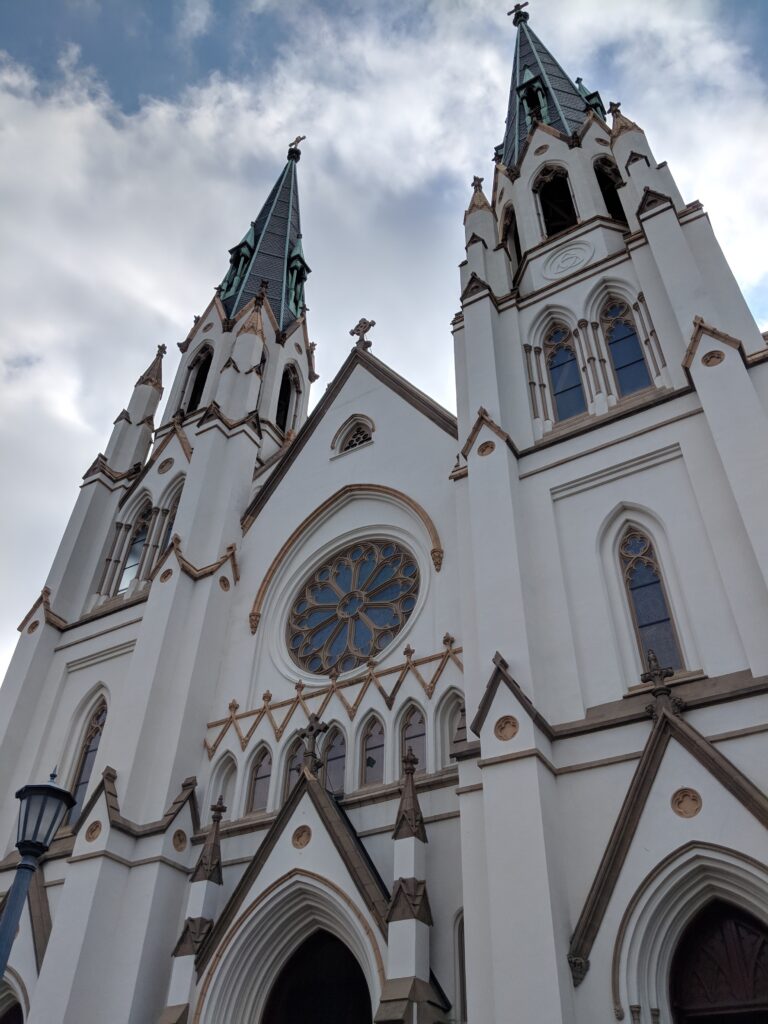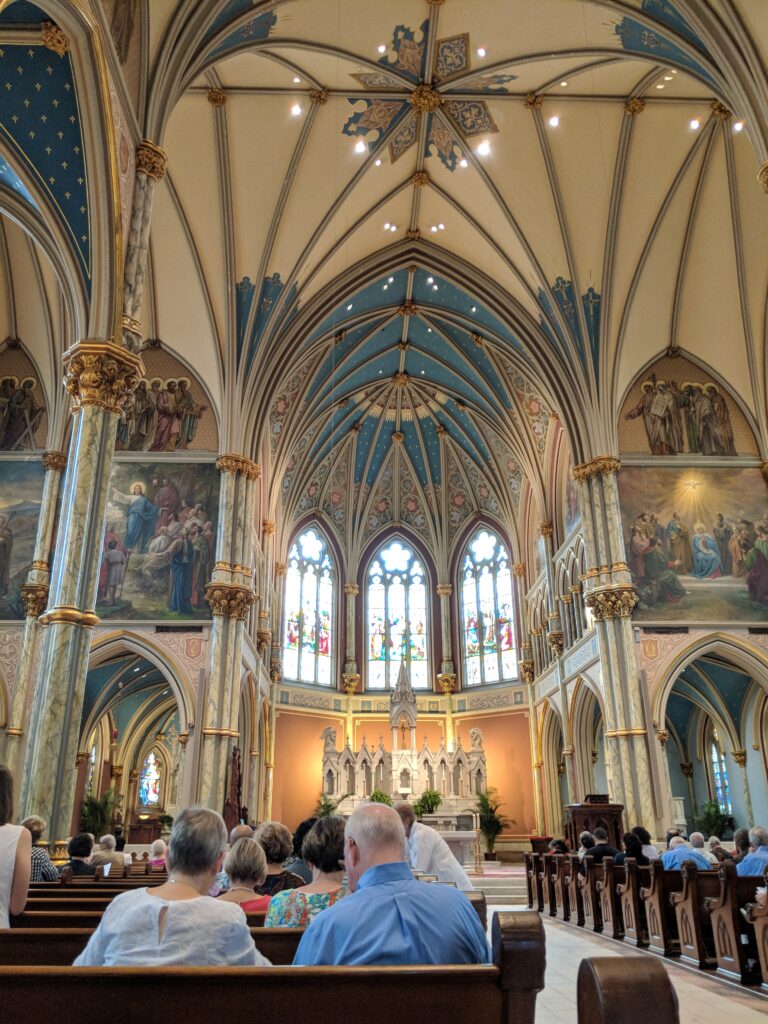 But there's more to the Savannah Georgia historic district than just beautiful homes. St. John's Cathedral is a landmark you can see from almost anywhere in the Historic District. It's a "must see" building.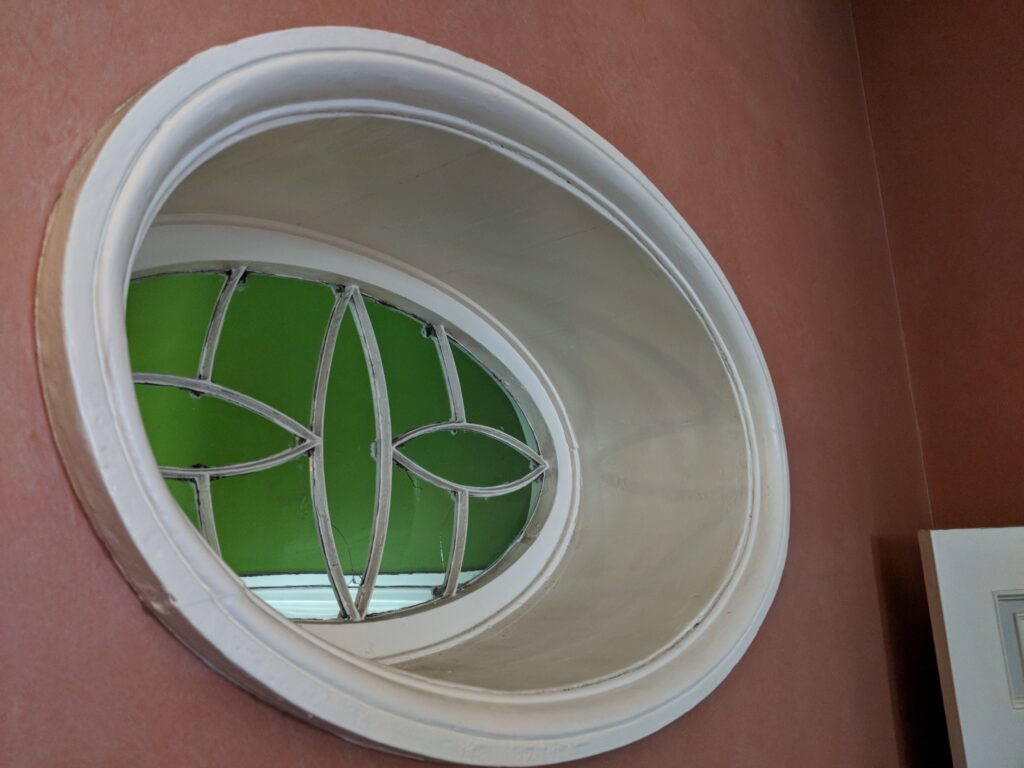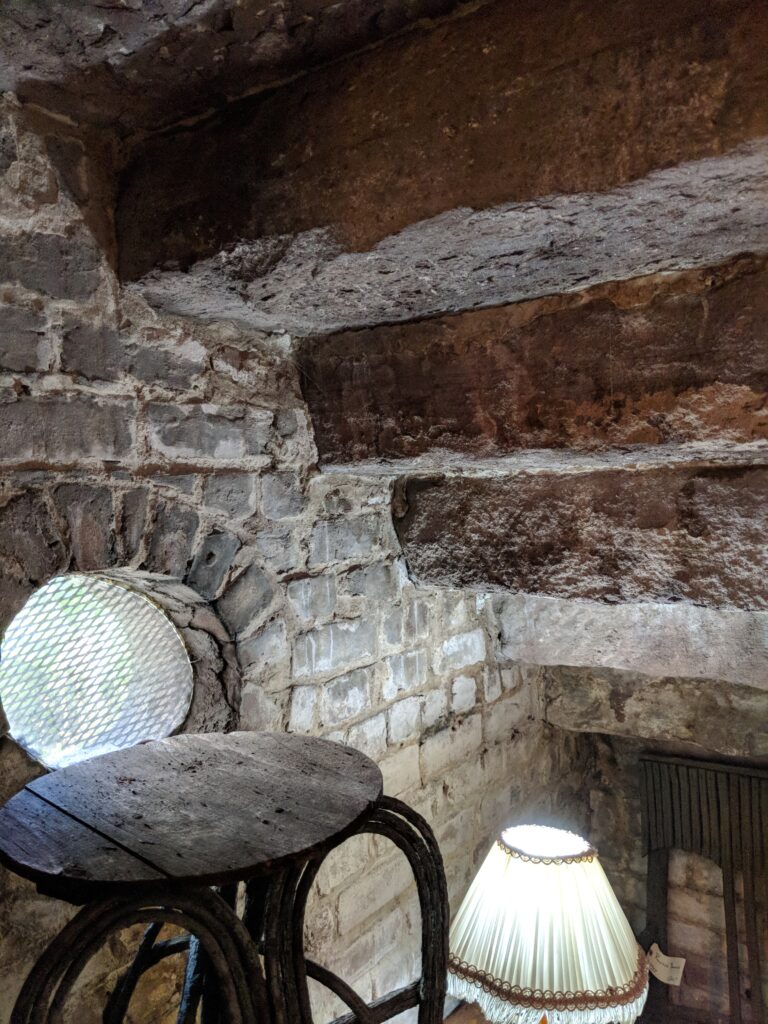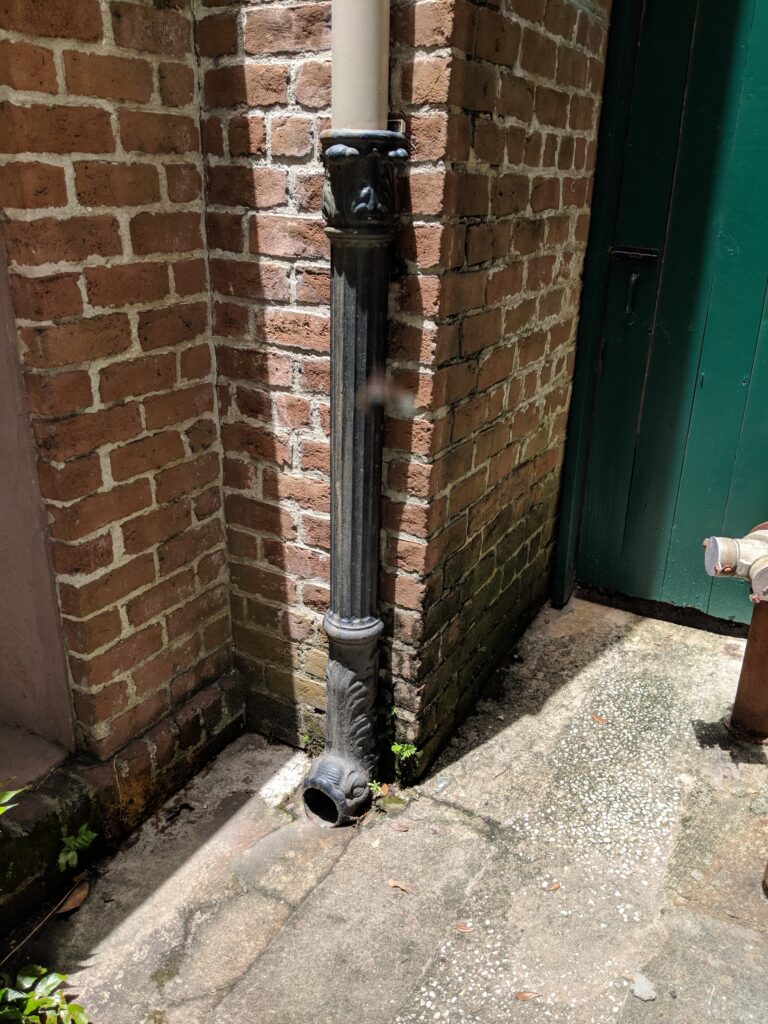 Look closely as you walk the Savannah Georgia historic district and you'll see art in the smallest details – an oval window set in a deep brick wall; exposed stones under a porch stair; and a fish-shaped bronze downspout.
Savannah's one of those great little weekend vacation spots you don't have to plan much in advance for – there are plenty of hotel rooms in and around the historic district, and if you enjoy beautiful old houses and walking tours like we do, there's more than a weekend's worth of things to do.

Contact me to learn more about the services I offer and how I can help make your new home or remodeling project exciting, valuable and unique.