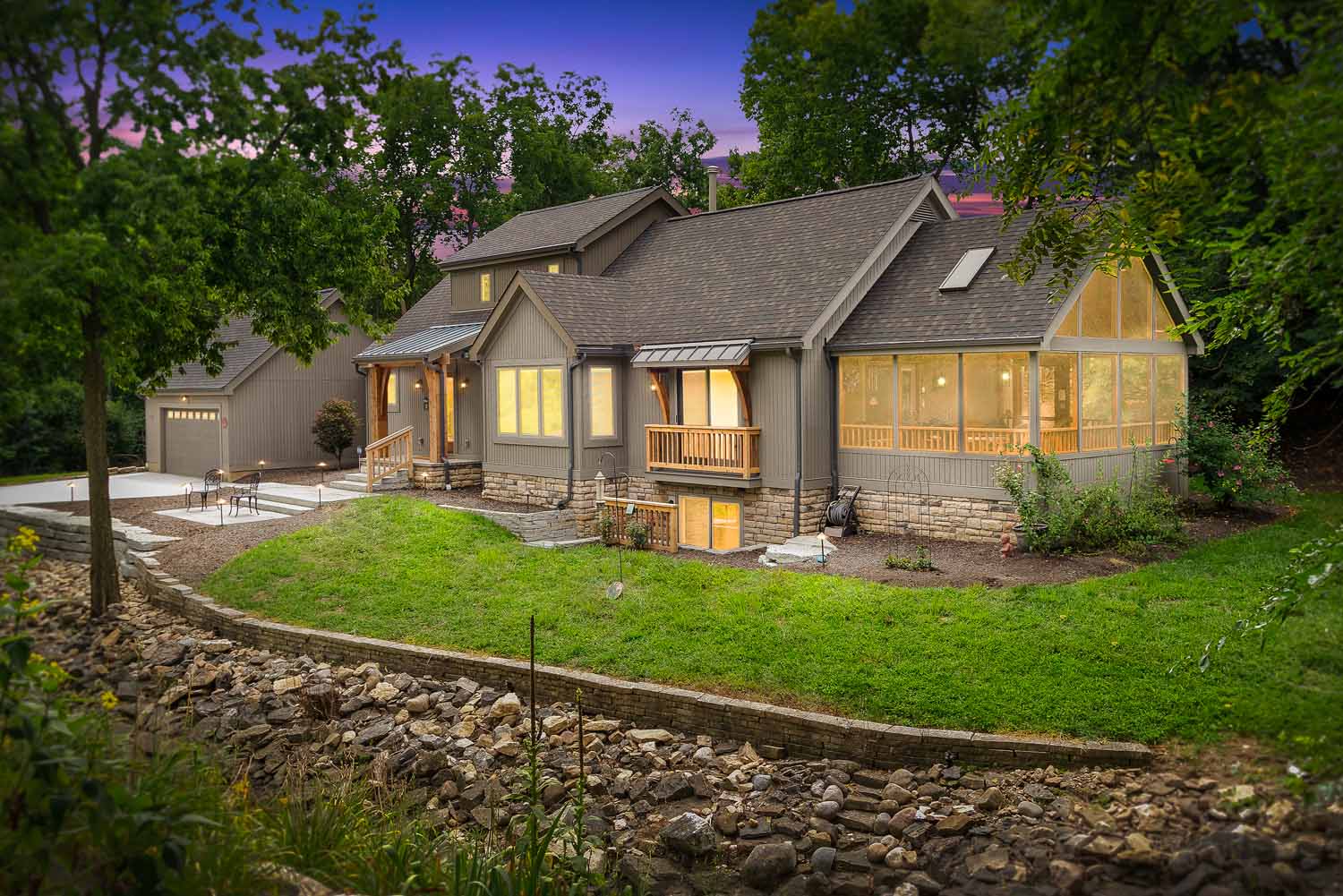 Project Notebook #3 – Evolving Design in a Contemporary Home Addition
One of the keys to getting the right design in any Architectural project is embracing evolution – not the duck-billed platypus kind of evolution, this is about evolving design. That means understanding that the first design you work on probably won't be the final design. This contemporary home addition project is a good example of that.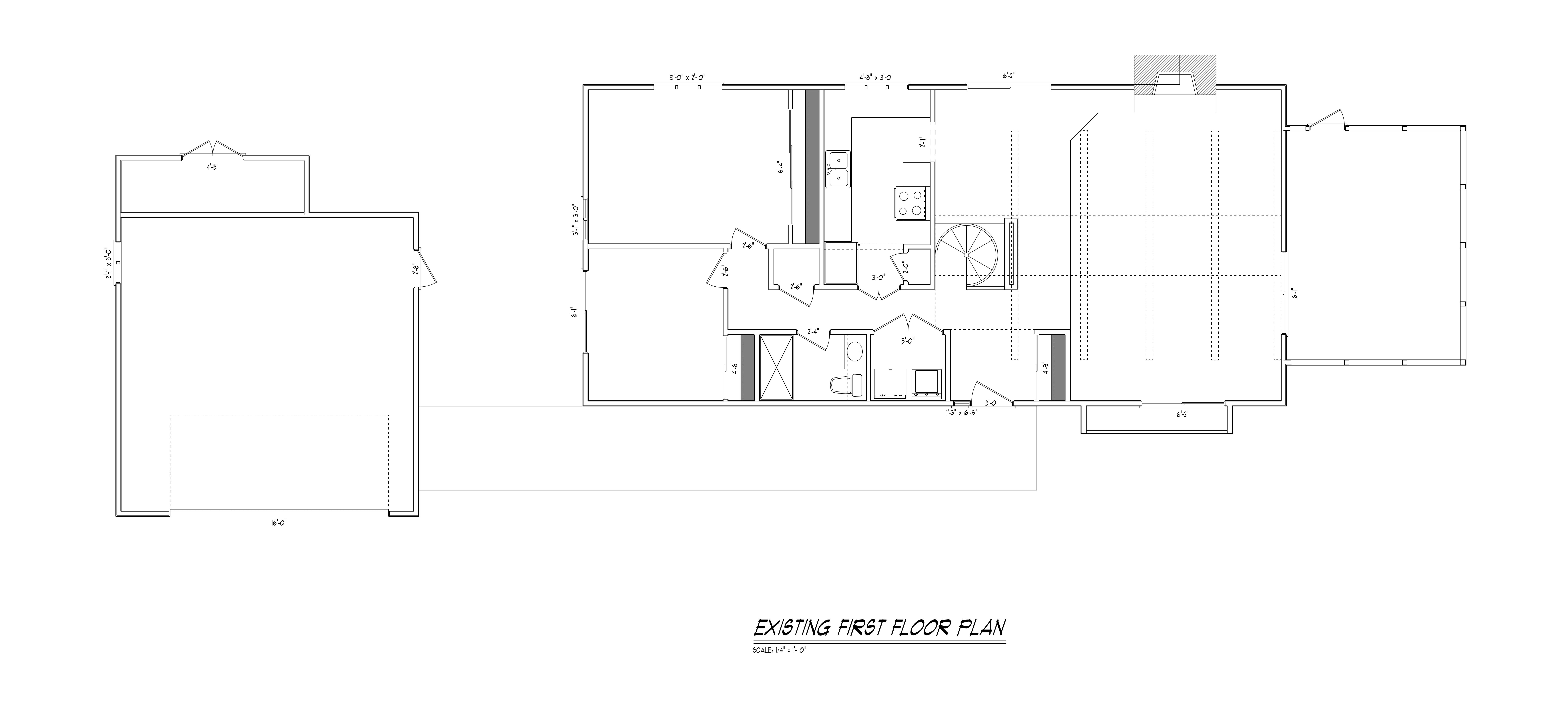 The "before" first floor plan shows some of the problems with this house – a detached garage means running through the rain to get inside; one small bath serving two bedrooms; a uselessly tiny laundry room; and a kitchen closed off from the main living space of the house.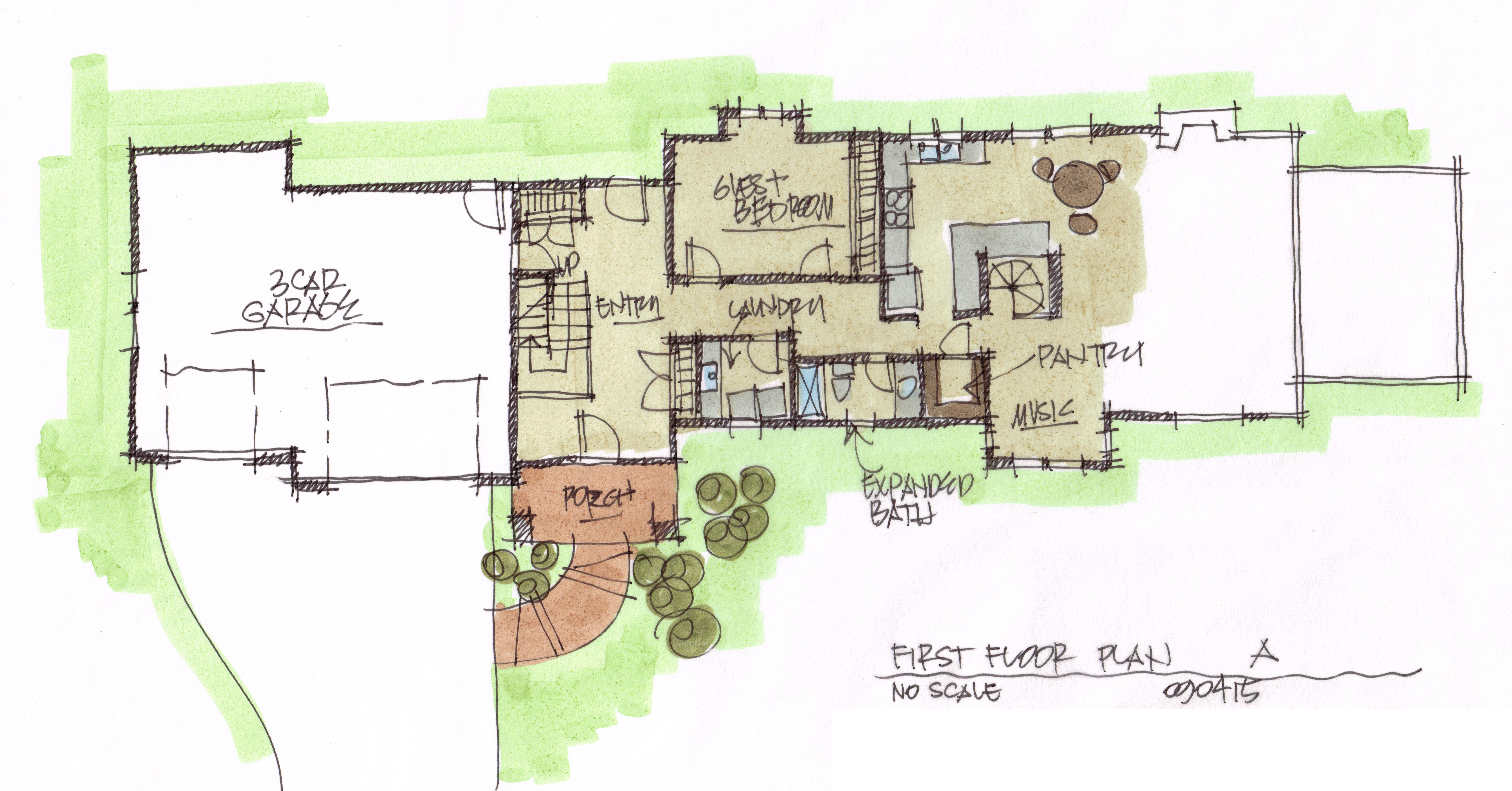 An early floor plan sketch solves some of these issues – moving the front door to a new foyer connects the garage to the house; the laundry and bath are expanded; and the kitchen is opened to the family room.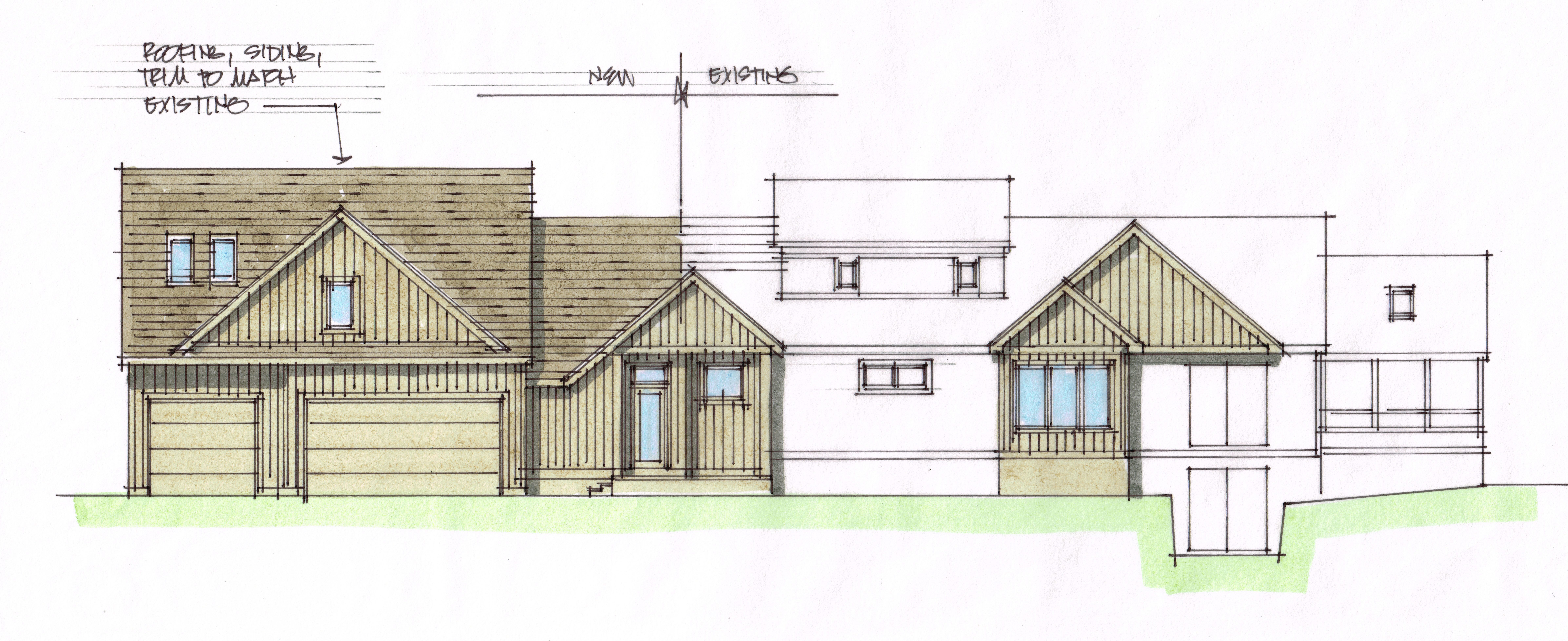 From the front, that would have looked something like this. An improvement, but neither the client or me were completely happy with it. This design also moved the owner's suite to over the expanded garage. But after thinking it through for a while, we decided to look at designs that kept the owner's suite on the first floor. And so the design evolved…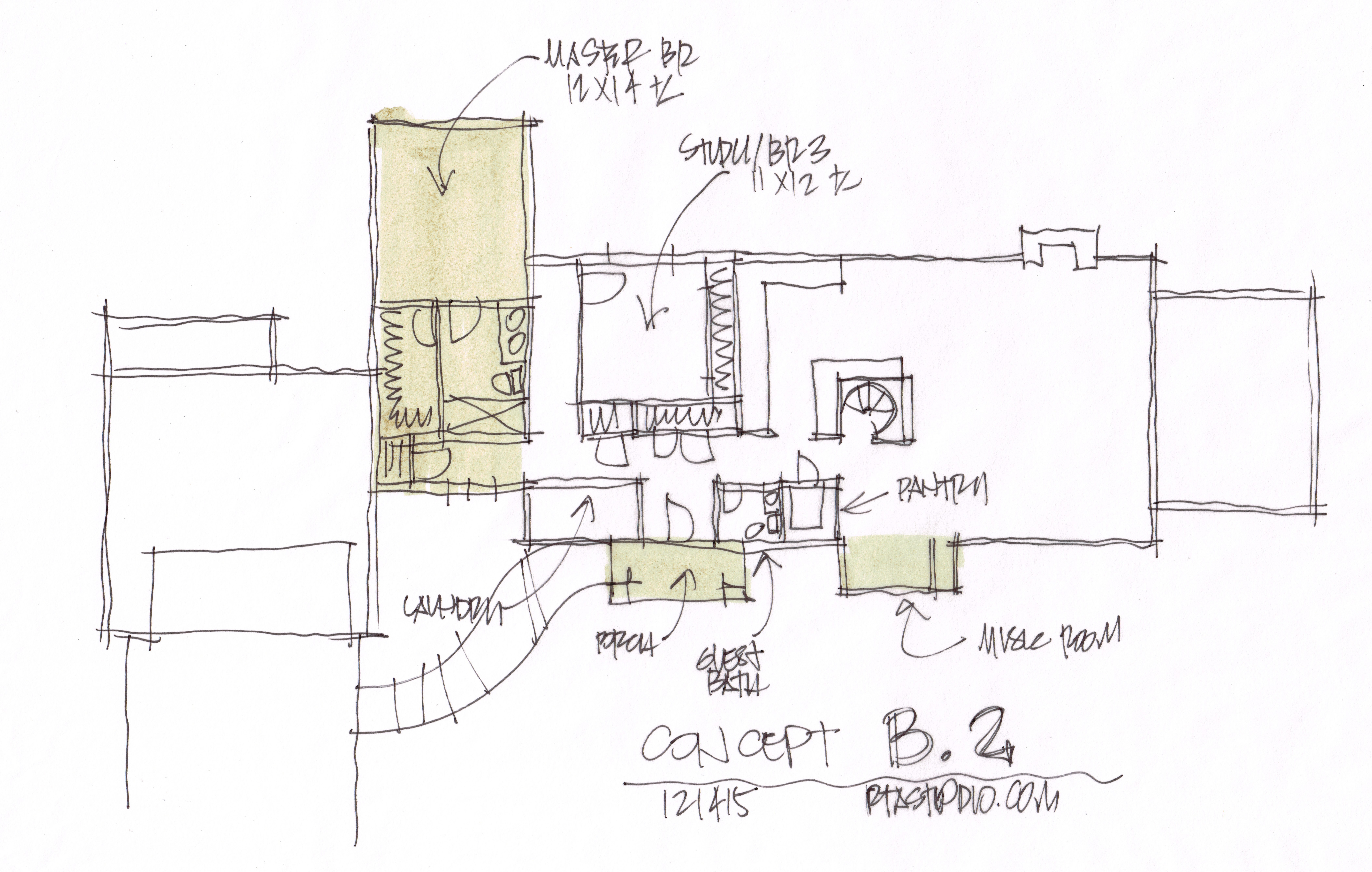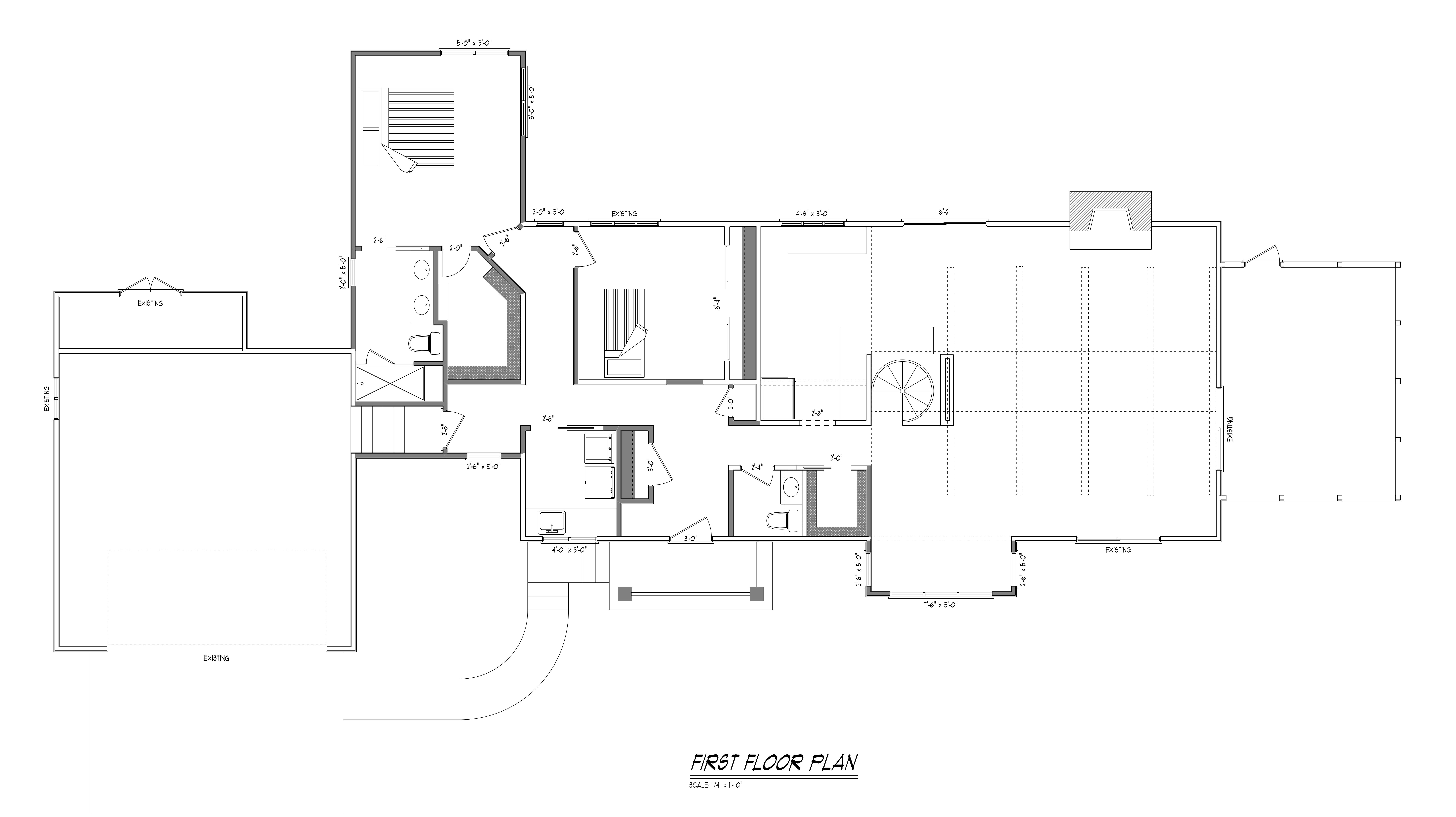 The drawings above show a quick "napkin sketch" of a revised first floor design and the final "design development" drawing of the floor plan, much later in the process. The new design didn't change much from the napkin sketch to the final plan.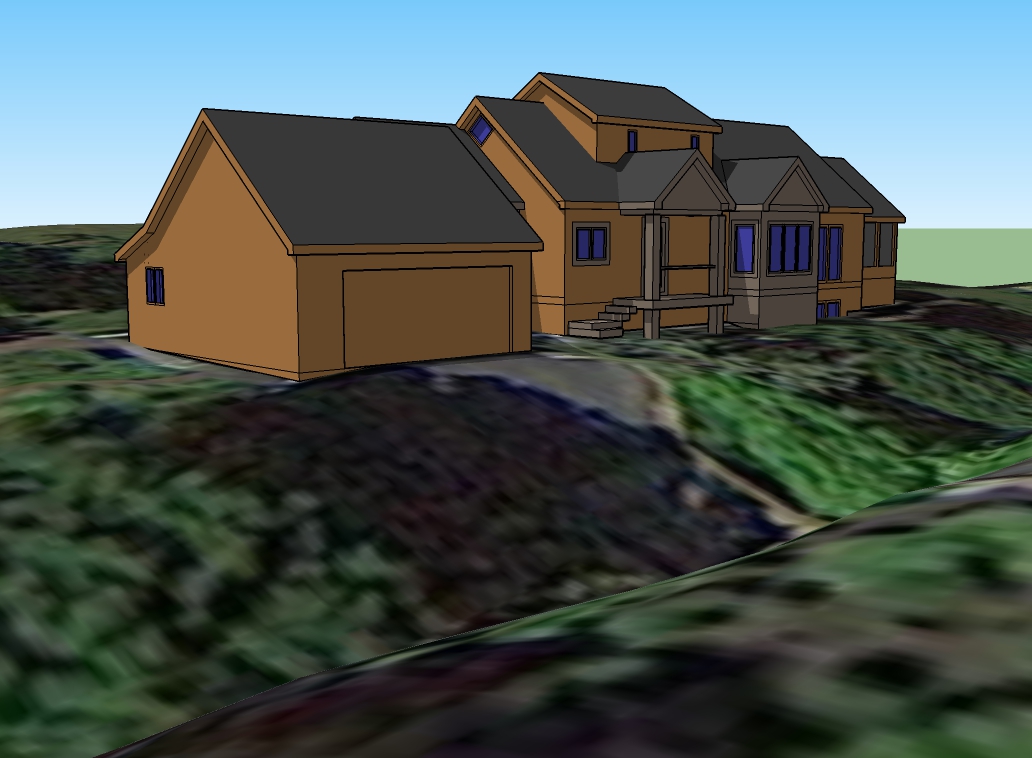 One of the differences between the two designs of this contemporary home addition is the front porch – here's the early version, with a gabled porch. Below is the final design as built, with a shed roof – more appropriate to the character of the design.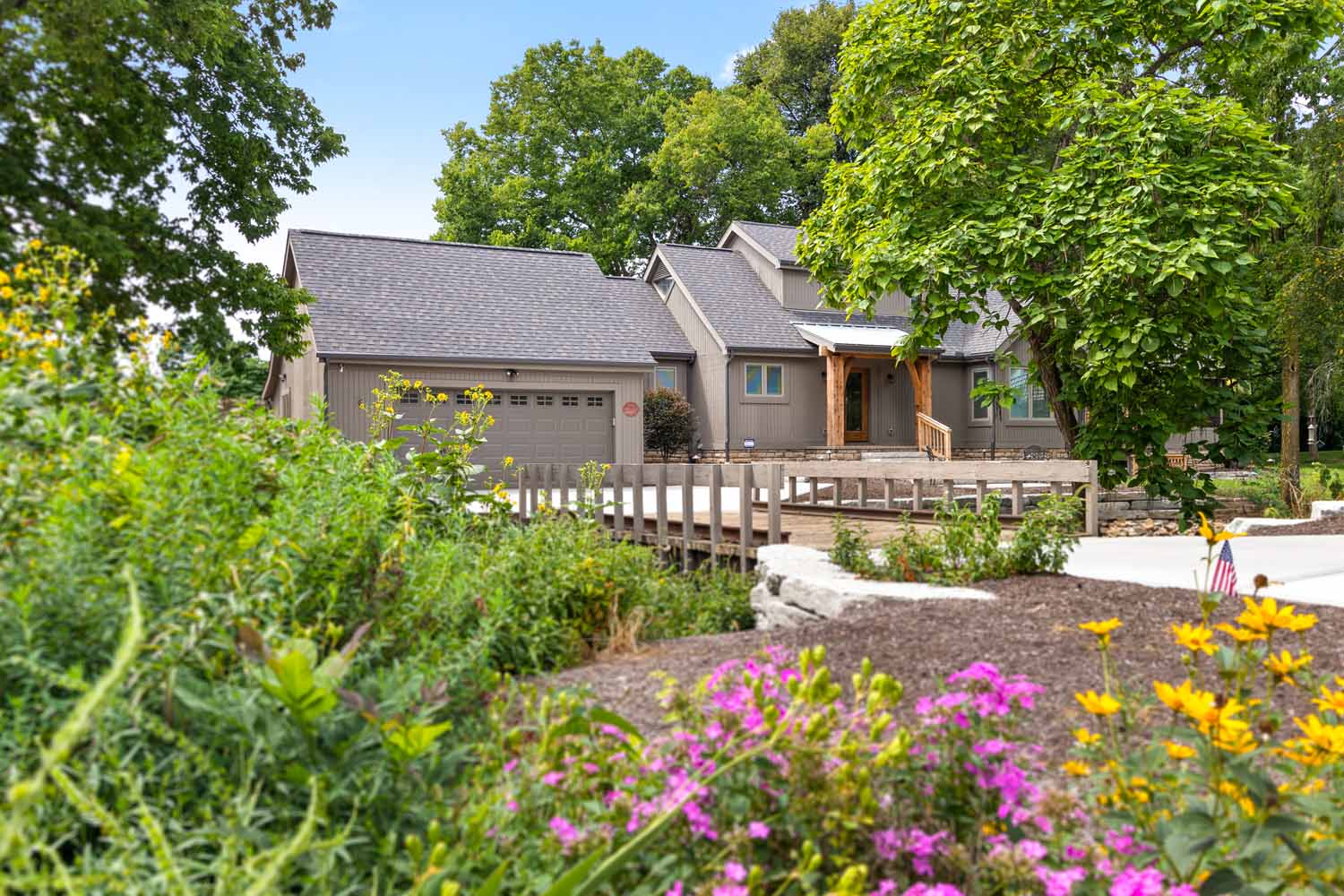 Design evolves on the inside, too. Below is a design development sketch of the family room/kitchen area, and a similar view of the finished home.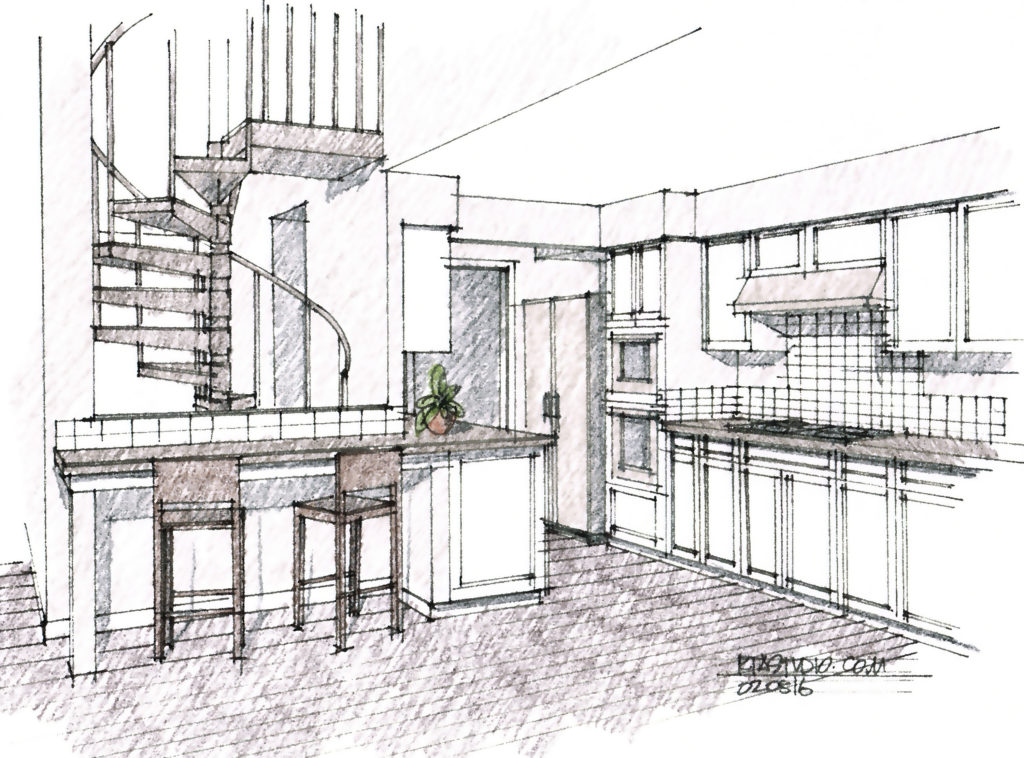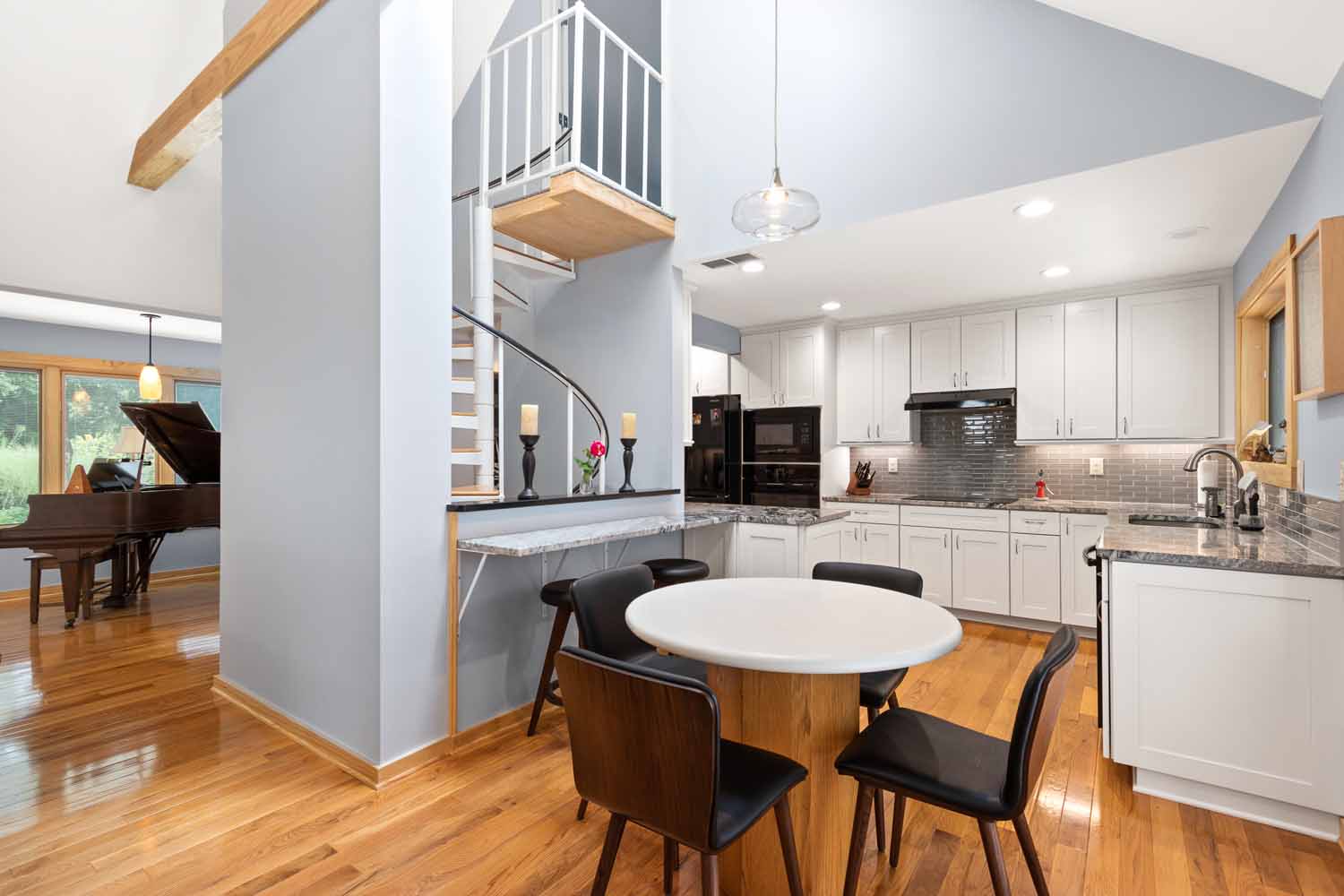 I think this contemporary home addition turned out great – check out more photos of the finished home here.

Contact me to learn more about the services I offer and how I can help make your new home or remodeling project exciting, valuable and unique.