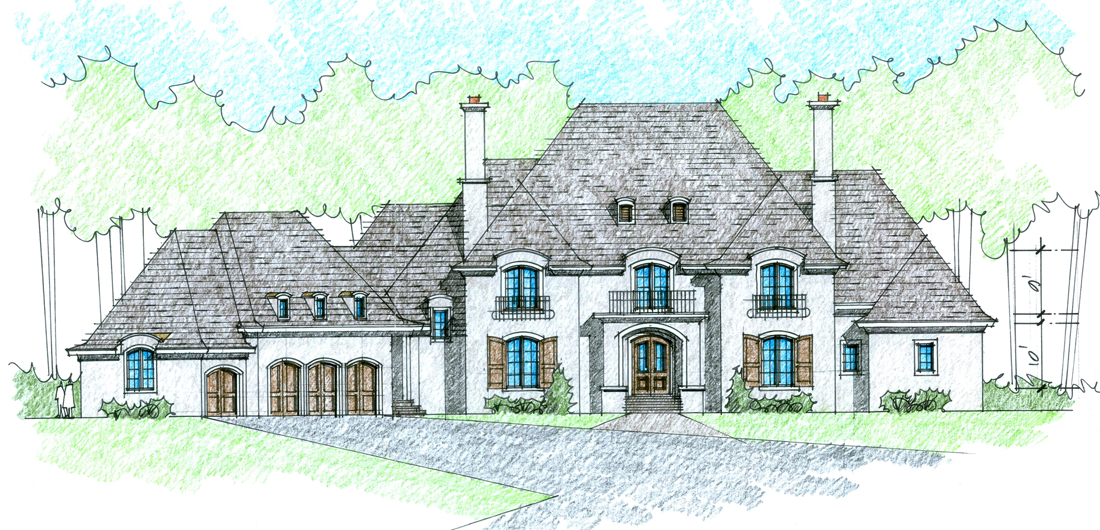 The Empty Nester Home – Is it Still "Downsizing" if You Move to a Larger House?
"Downsizing" to an empty nester home is what a couple does when the kids are grown and moved out, and the family home has become a house of mostly empty rooms.
It typically means moving to a smaller home, but that's not always the case.
In fact, many of my empty nester home clients are "downsizing" to larger homes – sometimes much larger. It sounds counterintuitive – you don't need as much space any more, why wouldn't you want a smaller house?
The answer is in the differences between how both houses are used. Empty-nesters don't necessarily want a smaller home, they want a better one, with more of the things they didn't have time for when they were busy raising a family.
A lot of the space in a family home is taken up with bedrooms, baths, and closets. The kitchen and family gathering spaces are just big enough for the immediate family members. There aren't any significant indulgences in this house, even if Mom and Dad could afford them – a family home isn't about luxury, it's about function.
In other words, Mom and Dad bought this house to raise a family in, setting aside their ideas for their own "dream home" until later.
But now, with the kids out of the house, Mom and Dad can design the empty nester home they've always wanted. Often, that means a house they can cook and entertain in, and a house that their kids will want to return to now and then, grandchildren in tow.
And that might mean they need larger family spaces, and maybe a big rec room in the basement.
My empty-nester clients, for example, are designing homes with luxury gourmet kitchens set up for two cooks and arranged for catering large parties. In many cases, we're designing oversized pantries that function as a second kitchen for the caterer. In addition to lots of food storage, a "catering kitchen" has plenty of countertop space, a refrigerator and freezer, a sink, and a dishwasher.
In this new, larger home, my clients indulge in the luxury features they've always wanted but that didn't make sense in a family home. In addition to the gourmet kitchen, we're designing larger, deeper garages with space for a "fair weather" vehicle – often a classic or luxury sports car. Sometimes we'll put in a lift to store that special car out of the way in the winter.
We're also creating home offices with fireplaces, custom woodwork, and hidden file storage. Many of these homes have wine cellars, and in one recent project, a scotch room for displaying and enjoying the owner's collection from around the world.
After twenty years of running after kids, empty-nesters aren't ready to sit. Health and fitness are even more important now, but rather than joining a gym, they're building gyms in their homes. That guarantees they won't have to wait to get on their favorite machine or worry about whether the last user wiped it down.
Add a bath with a steam shower, and maybe working out's not so bad after all.
It's not a surprise that all these new uses can add up to a larger home. But it's not space for space's sake; the real benefit is a more social home where extended families and large groups of friends can enjoy each other's company, and where Mom and Dad can enjoy the luxuries they've been dreaming of for years.

Contact me to learn more about the services I offer and how I can help make your new home or remodeling project exciting, valuable and unique.