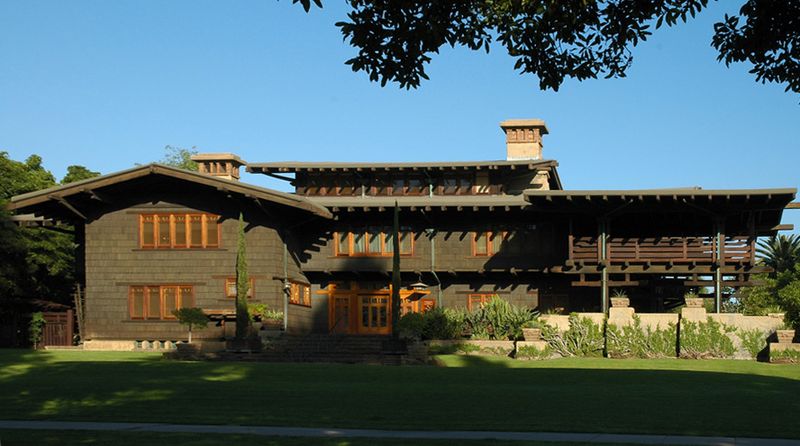 Do You Need to Choose a Style Before You Design Your New Home?
When you begin working with your Architect, you might think you need to start by figuring out what house style to choose.
That's not a bad place to begin if you're dead-set on a particular architectural style, or if you're building in an area that requires it. Together you can discuss what you love about it, and figure out how to make that style fit your needs.
But choosing a style first isn't always necessary. In some cases, it might actually might it more difficult to design the home you've been dreaming about.

The Briefest Possible History of American Home Style
Up until the late 19th century, home style was ruled by the fashion of the day. There were only one or two fashionable styles to choose from at a time; today, it's pretty easy to figure out the age of those homes by their style.
In the late 19th and early 20th centuries that began to change rather dramatically, as new building methods and the influence of Modern architecture allowed Architects to become more creative in their designs.
Especially in the mid-20th century, American lifestyles became more informal – and that had a big influence on house design.
If we want, we can choose from almost any architectural style from the past – Georgian Colonial, Tudor, Italianate, Queen Anne, Craftsman, etc. Or we can create new styles to fit our changing lifestyles – French Country, Soft Contemporary, Farmhouse, Tuscan, etc.
But when you fall in love with the look of a "period" home – and think you want that for your house – keep in mind that the "style" of a home isn't just the pretty wrapper on the outside.
It's also the layout of the inside. A good Georgian home, for example, has a fixed arrangement of rooms on the inside that can't be changed much without throwing off the proportions and look of the house on the outside.
A Period home style might be just fine, if it's a formal "closed" floor plan that you're after. But if you and your family live a more casual lifestyle, you might want a far more "open" floor plan – which doesn't play well with styles like Georgian Colonial.

You Don't Always Need to Choose a Style to Get What You Really Want
I'm always a bit surprised when I see new model homes being built that are slaves to style on the outside. Too often, they end up creating an awkwardly formal interior that looks pretty, but doesn't suit modern lifestyles very well.
Too much dining room, too much living room, not enough mudroom.
That's what can happen with you start with the style first, and then try to adjust the inside to fit your needs. Something gets sacrificed.
What you're better off doing is starting with the inside of the house first, and working your way out. That way, it's your lifestyle that generates the form and style of the house, not the other way around, and you won't get stuck trying to decide what house style to choose.
The design work doesn't end there, however – you can't just figure out the floor plan and then stick a pretty house exterior on it. That's your Architect's job – designing both at the same time, tweaking the floor plan to make the exterior fall into place, adjusting the massing of the home to get the floor plan right.
It's a lot of back and forth on the drawing board, and a lot of back and forth between you and me. It's the key to the way we create very special, one of a kind, highly personal homes, and it's a lot of fun for us both.

Contact me to learn more about the services I offer and how I can help make your new home or remodeling project exciting, valuable and unique.