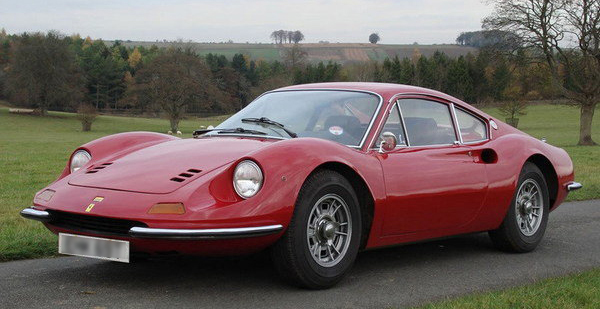 How To Safely Store A Valuable Car When There's No More Room In The Garage
I bought my first car when I was fifteen years old. My dad had it dragged back to our garage, and I spent the next year – until I was old enough to drive – taking the car apart, fixing it, and eventually putting it back together again. But since the garage attached to our suburban home held only two cars (and we didn't have a car storage lift), that meant someone's car had to stay outside.
That arrangement probably won't work at your house, but if you've got more cars than garages, what can you do?
If you have the luxury of space on your property you can always build a bigger garage, or add more bays to the garage you already have. Three-car garages are the norm for most of the homes we work on, and some of our clients require four or more.
But if space is tight, a car lift might do the trick – especially if one of your cars isn't on the road much. A lift doubles your garage space by stacking one car over the other.

Different Lifts for Different Jobs
There are about nine different types of residential car lifts on the market today. Most are hydraulic, and a few are chain-driven. Most run on 110 or 220v power, and are easily wired into your garage.
Generally, lifts fall into one of two categories – service, and parking. Service lifts are designed to give a home mechanic easy access to the underside of the car, and use either a "single post" or a "two post" structure to lift the car.
Some parking lifts don't allow access to the underside of your car – the car sits on a platform that keeps fluids from leaking onto the car below. That doesn't mean you can't use a service lift to store your cars – but you'll want to find another way to protect the car below.

Protect Your "Fair Weather" Car
Here in Ohio the weather's pretty good about six months out of the year. But there are a couple of other months when we fight snow and ice with a car's worst enemy – road salt.
If you know the damage road salt does to car, there's no way you're going to drive your vintage Corvette, or your Cobra replica, or your new 918 in it. In fact, you're not even going to take a car like that out of the garage until Spring.
So let's get that car detailed, then get it up and out of the way.
An excellent parking lift for that fair-weather car is the Bendpak PLT-6S. It's a compact lift that easily raises 6,000 pounds of sports car on a full deck that protects the car below.
If you have larger cars, and a little more width and headroom in your garage, a four-post lift like the Eagle MS-8000 model might work better.
Making sure there's enough floor space for the lift is the first step in deciding which lift to purchase; checking the headroom above is next. A hydraulic parking lift like the Bendpak PLT-6S requires the least headroom but only stores smaller cars.
A typical four-post lift holds larger vehicles, but takes up more vertical space.
With either, it's not just the clearance from the garage floor to the ceiling that matters. It's also the clearance to the garage door tracks and opener, and to the garage door itself when it's open. In a new home, it's typical to specify a "high lift" garage door track installation to make room for the lift.
When you're adding a lift to an existing home, it gets a little trickier – you might not have enough room for the higher garage door. Usually, a compact hydraulic parking lift will fit – but always check clearances carefully first.
So now you've determined that there's enough floor space and enough headroom for your car lift. Just one more thing to figure out – can your garage floor hold the weight?
A four-post lift weighs about 1,700 pounds, spread equally on each post. Add the roughly 3,500 pounds of a Corvette, and you've got 1,300 pounds on each post.
Generally, residential concrete slabs are more than strong enough to handle that load, but there are still some things you need to check with an existing slab:
Is the concrete in good shape? A cracked or badly spalled slab won't have the strength you need.
Is there a joint or slab edge near any of the posts? Joints and edges are the weakest parts of the slab.
Is the slab level? If not, you may need to shim the lift – it must be perfectly level. A sloping slab can also indicate serious problems underneath.
If there's reason to suspect an existing slab's strength, you may need to install footings below the posts. In a new garage, a well-constructed 4" thick slab is usually fine.
If the cost of storing your fair-weather car is paramount, a lift will always be cheaper than building additional garage space. Car lifts top out around $3,500 plus installation, but a new garage will be at least ten times that.
But don't buy a lift based on cost alone – using a lift puts two cars at risk, so you want the best you can buy. The best lifts are certified by the Automotive Lift Institute, an organization that determines whether a lift meets industry standards. Certified lifts display the ALI gold label.
A lift also puts your safety at risk if it's not installed and used properly. Make sure your new lift has the proper safety features, and have it professionally installed.
My Dad sacrificed his garage space years ago – his car stayed outside while I worked on my first car inside. Today I'm the dad – and there's a "project car" in my garage, waiting for the day when my sons and l have time to finish restoring it.

Contact me to learn more about the services I offer and how I can help make your new home or remodeling project exciting, valuable and unique.