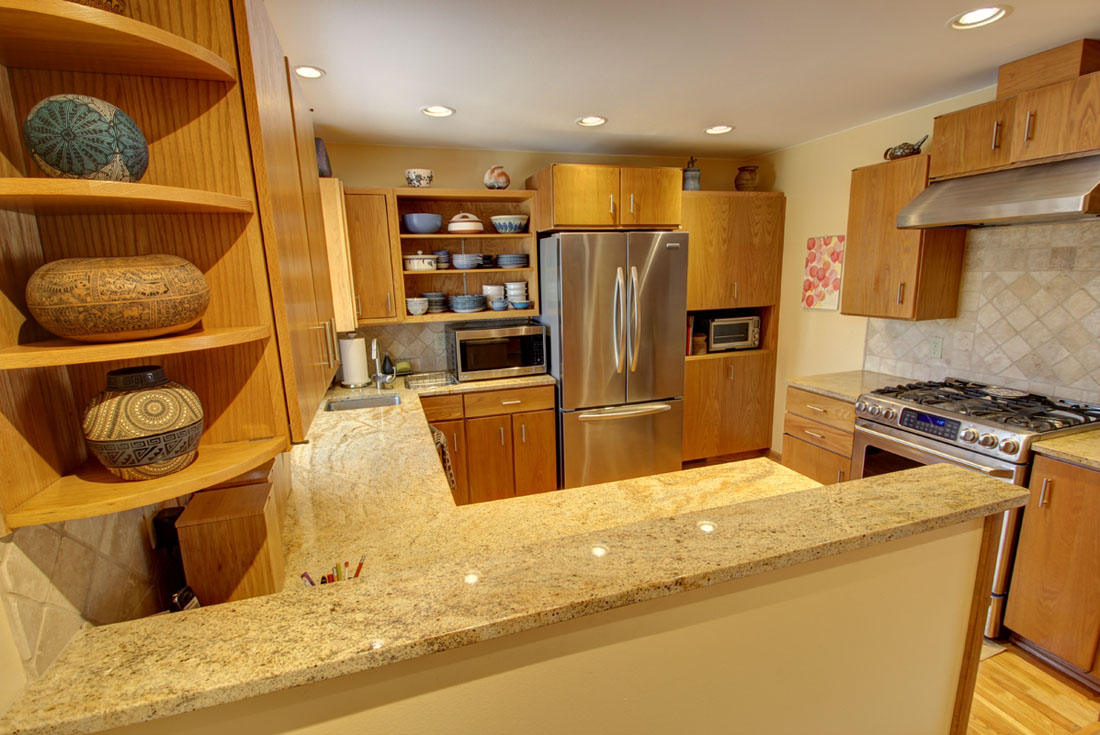 Less is More in This Mid-Century Modern Kitchen Remodel
Some kitchens require a total makeover, but sometimes, working with what you've already got is all you need to do. That was the case with this little Mid-Century Modern kitchen remodel, where taking down the top half of a wall between the kitchen and casual dining area made all the difference.
Most of the existing custom cabinets were kept; a few were moved; and a little bit of good carpentry filled in the gaps.

The half-wall in the foreground was once a full-height wall, with just a doorway separating it from the casual dining area. Taking the wall down to half-height was the biggest change we made to the kitchen.

From inside the original kitchen, you can see how the full-height wall on the right closed the kitchen off almost completely. The soffits didn't help either – they were all taken out.

Here's that same view – new tile matches the original, as does the new granite counter on top of the half wall. But the dramatically improved view is what this mid-century modern kitchen remodel is really all about.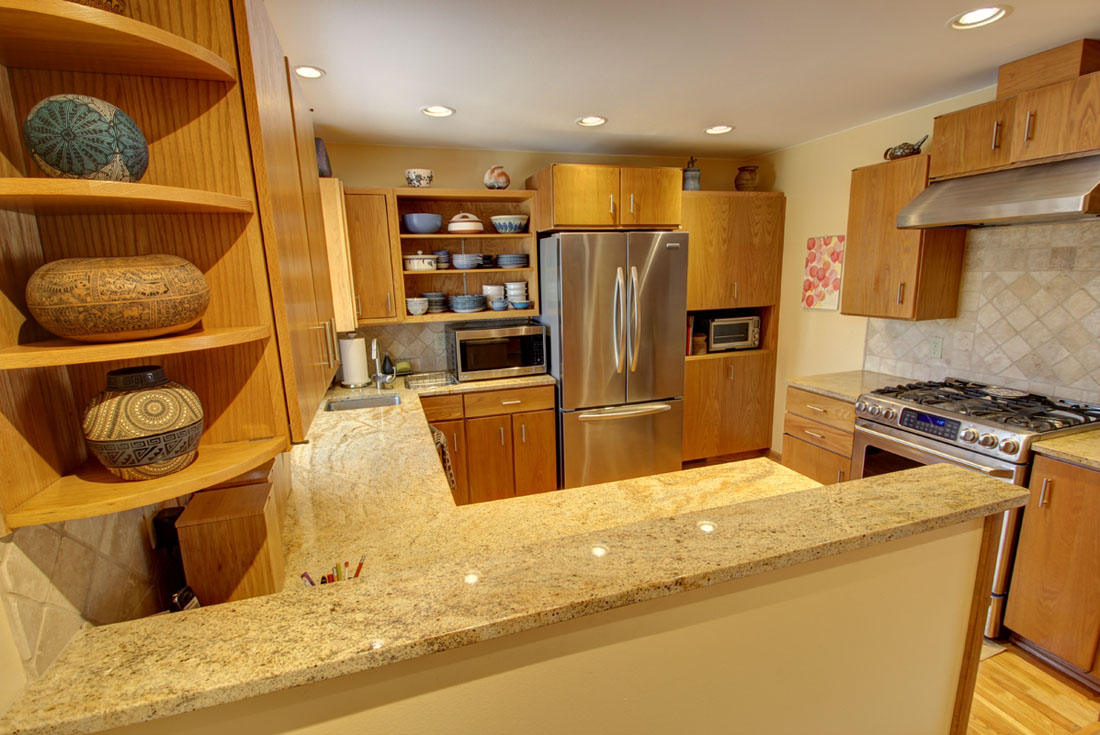 From the casual dining area, the change is obvious!

Inside the old kitchen – all of the upper cabinets on the left side of the picture were relocated or removed; the refrigerator was replaced with one that is flush with the cabinets.

The same view after the remodeling!

Contact me to learn more about the services I offer and how I can help make your new home or remodeling project exciting, valuable and unique.