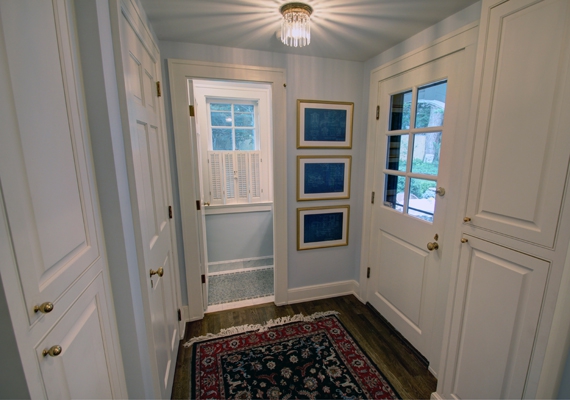 6 Custom Built-in Ideas That Might Fit Into Your Home Design Plans
Most of the homes and most of the remodeling projects we design include some sort of "built-in" somewhere in the house.
Built-ins are custom-designed, made-from-scratch parts of the house that are designed for very specific purposes. Sometimes they're bookshelves; sometimes they're built as seating, and sometimes they hold wine bottles – built-ins can be designed to do whatever you need them to do.
A built-in is almost always a much better use of space than furniture you might buy to do the same thing because it can be tucked into a wall, or under a stair, or between two rooms.
With matching trim, paint, and other architectural detailing, a well-designed built-in is as much a part of the house as doors, windows, and cabinets.
Here's a selection of built-ins from projects of ours – do you have something similar in your home?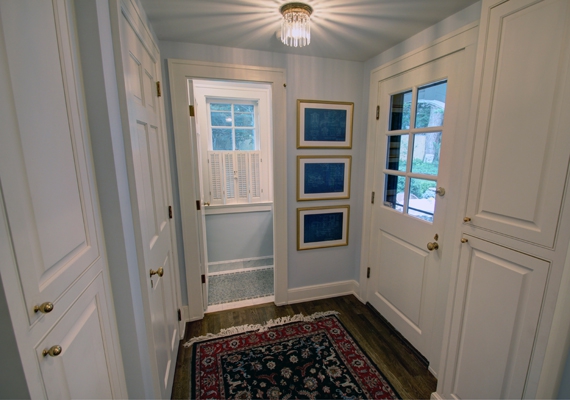 The built-ins in the remodeled home in the photo above are behind the custom-made cabinet doors to the left and right – and hold the homeowners' keys, mail, cell phones, etc.

A bit more obvious, but just as useful, bookshelves and cabinets are built into the nook in this new home hallway, between the kitchen and mudroom.

Here's a great way to use space that usually doesn't get used, and to store things you don't need to get to often.

This built-in was refurbished as part of a remodeling of a 1930's cabin, where we also planned a new kitchen and master bath.

Cabinets on one side, shelves on the other, this built-in separates the dining room from the entry hall.

You know what this one's all about – a quiet read by a sunny window, maybe a nap? And drawers below for a warm blanket or two.

Contact me to learn more about the services I offer and how I can help make your new home or remodeling project exciting, valuable and unique.