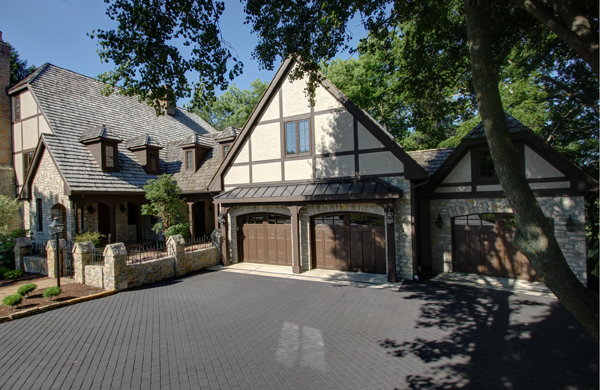 A Garage Addition Design That Has a Big Impact on the House
"Garage addition design."
Not exactly the sexiest words in residential Architecture. But that doesn't mean this project shouldn't get the same design attention as a kitchen or bathroom or a whole-house remodeling.
This lovely Muirfield Village home, built in 1981 on the sixth fairway of Jack Nicklaus' Memorial Tournament course, needed a third garage bay that would blend seamlessly with the existing house.

But the existing garage, on the right side in the photo above, didn't leave room to add another "side-loading" garage bay.

We proposed this solution – move the existing garage doors to the front, and add a new garage bay to the side. The new garage bay would be scaled down to avoid having a larger garage that would overwhelm the existing home.
And because of easements on the right side, we angled the new garage bay slightly so that a car can pull straight in and out.

Here's the completed project, showing how the new garage stays subordinate to the house, and how the new metal-roofed canopy over the new garage doors breaks down the massing of the existing garage.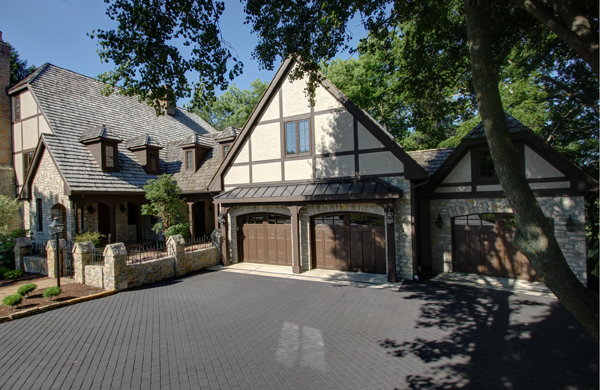 In these closer views, you can see how the arches over the garage doors and the new cedar posts and brackets at the canopy, echo the architecture of the home.

From the front porch and reworked entry garden, the new addition can't be seen.


Two more views of the entry garden, from the existing breezeway.

Contact me to learn more about the services I offer and how I can help make your new home or remodeling project exciting, valuable and unique.