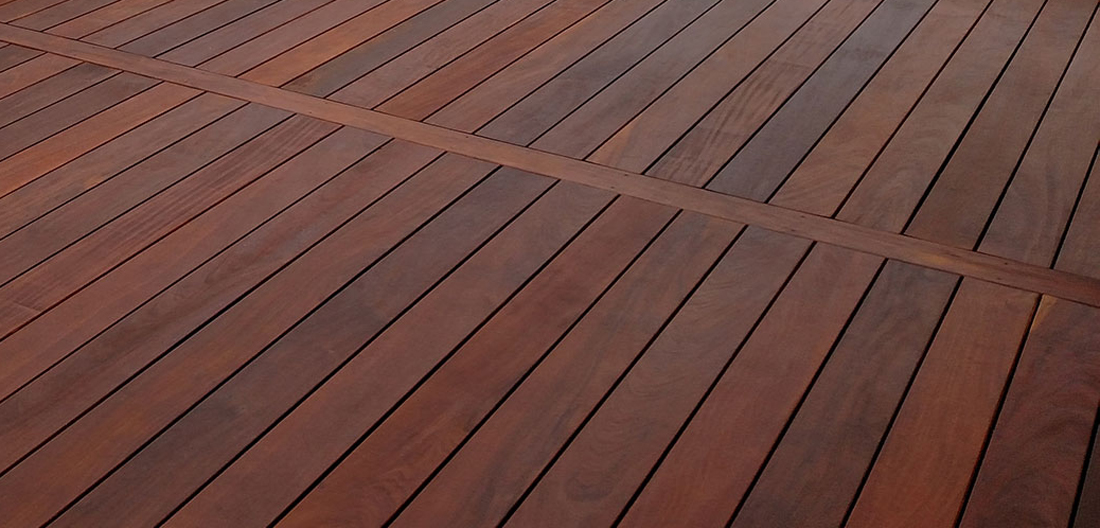 Choosing Outdoor Decking Material
The materials and finishes that you use on the interior of your home requires cleaning and occasional maintenance; you dust, you vacuum, you mop-n-glo to keep them looking good and long lasting. Without too much effort you can stay ahead of the wear and tear from your kids and pets.
Materials on the outside, however take a daily beating from the sun, wind, rain, temperature changes, and other environmental elements (in addition to your kids and dogs).
Those materials need a great deal more care and maintenance but that can be reduced somewhat by selecting the proper materials to suit your goals.
Outdoor decks are subject to a great deal of abuse – the deck surface is especially susceptible to sun and rain. Wood is the most popular surface for decks, but it's also the quickest to wear out.
Fortunately there are a variety of deck surface products available that will help you in choosing outdoor deck material on appearance, cost, and the effort needed to keep your deck looking great for many years.
Natural Wood Decking
Natural wood is the obvious first choice for decking. It's sturdy, attractive, easy to work with, and it comes in a wide variety of types with different qualities and costs.
Pressure-treated wood decking is far and away the most popular decking surface in use today. Most PT lumber is made from Southern Yellow Pine and impregnated with ACQ, a chemical that increases the wood's resistance to rot and insect damage.

Sounds good at first, but in practice, PT lumber shrinks, cracks, splits, and bows easily. A PT deck that looks good when it's first installed won't look so good as it drys out.
And because of the wood's moisture content and chemical preservative, it can't be painted or stained until it's seasoned for a full year.
A better choice for "real" wood decks is one of the many woods that have a natural resistance to rot and insect damage. These woods include Western Red Cedar, Redwood, and some species of tropical hardwoods.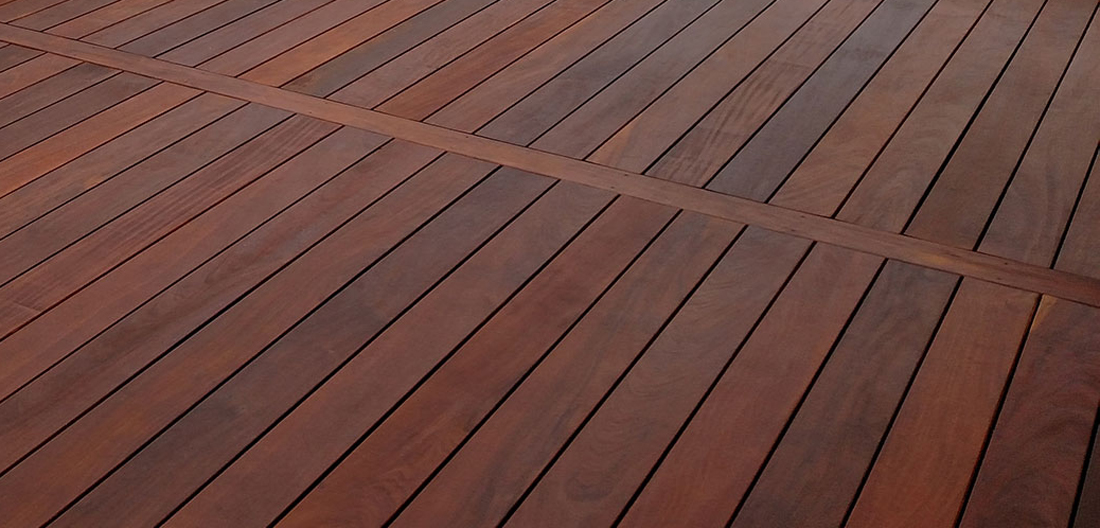 While these better quality decking materials last longer and look better they can also cost more. One of the very best natural deck surfaces is a group of South American hardwoods called Ipe ("Ipe" is Portuguese for hardwood). These are extremely dense, tight-grained woods, dark in color and virtually free from knots.

Ipe woods are very hard, heavy, and difficult to work with but are also very beautiful and nearly indestructible. Expect to pay top dollar for Ipe materials and the labor to install it.
The use of any type of natural wood decking may come with some negative environmental impact. When pressure-treated decking is disposed of, the chemicals used to treat the wood may leach into groundwater; burning it puts these same chemicals into the air. And while the new ACQ treatment is less toxic than the previous CCA (which contains arsenic) the long-term effects of the chemical aren't fully known.
Much of the tropical hardwood used for decking material is plantation-grown, but some isn't and at the retail level it's nearly impossible to tell the difference. Most folks don't want their decks built at the expense of an acre of rainforest – you can learn more about sustainable hardwood harvesting at the Forest Stewardship Council.
Wood Composite Decking
Wood Composite decking has become very popular recently due to its longevity and environmentally friendly characteristics. It's a pretty good imitation of natural wood in workability and appearance.
Sold under names like Trex, Correctdeck, and Timbertech, composite decking boards are made from recycled plastic (usually grocery bags or milk jugs) and ground-up waste wood. It can be cut and attached like real wood and requires almost no maintenance.

Composite decking mimics the look of natural wood but varies in appearance and performance depending upon the manufacturer and the ratio of plastic to wood in the mix, usually about 50-60% wood products.
Although composite decking can't be stained or painted like natural wood, manufacturers produce boards in a range of colors. Since the color is throughout the material, chips and scrapes don't require restaining to maintain a consistent appearance. And because of the high wood content, the uncolored composite boards weather to a pleasing silver-gray.
As with any decking surface, the method of securing composite decking to the framing can improve or reduce the appearance of the deck. Poor installation can even affect the structural integrity of the boards.

Ideally, all decking boards should be installed with concealed fasteners – more effort and expense, but the result is a better looking and longer lasting deck.
There are a few other choices in decking – Fiberglass Reinforced Plastic (FRP) for example, but they look much less like "traditional" decking than natural wood or wood composite. All-plastic and aluminum decking products also require the use of a large number of end caps, specialized fasteners, and other proprietary parts and pieces that can detract from the overall appearance of the deck.
Your choice of decking depends upon the desired appearance, budget, and your tolerance for the required maintenance of different materials. A good balance of those characteristics should result in a deck surface that the whole family will enjoy for many years – kids, dogs, and all.

Contact me to learn more about the services I offer and how I can help make your new home or remodeling project exciting, valuable and unique.