Wexford Woods Drive
The owners of this "new old home" enjoy visiting Historic Williamsburg, Virginia whenever they can – and wanted to bring a piece of it home. On the outside, this home is a near replica of the James Anderson house and blacksmith shop – complete with 3 front doors and authentic detailing. On the inside, the traditional detailing continues, but with modern spaces and amenities – a "new" Williamsburg Colonial home.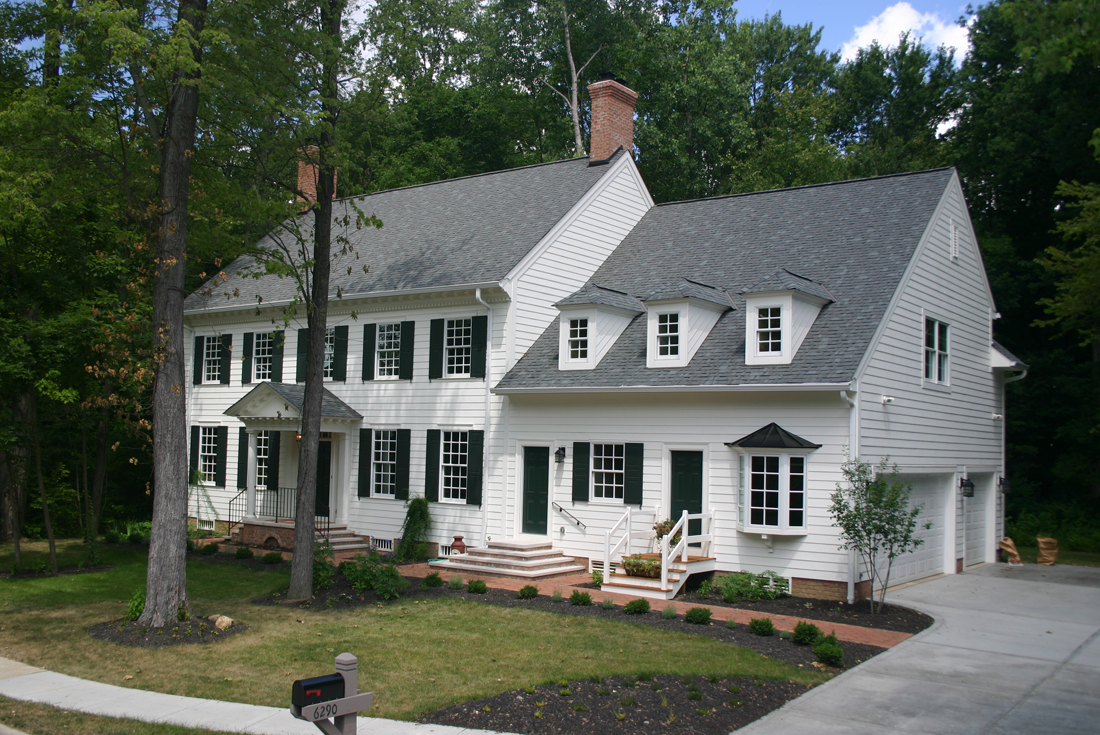 We were able to find and reference drawings of the James Anderson house in designing the outside of this one, but reversed the plan to fit the lot.



The owners were kind enough to offer these thoughts about the house and about working with Richard Taylor Architects:
"Rich Taylor designed our "forever" home and we could not have been happier with the process and the result. He deftly guided us through the design process, helping us identify our real needs, prioritize our wants, and achieve a home that suits our family perfectly. Rich enabled us to achieve our goals in a timely manner while staying within our budget.
It was of utmost importance to us that the exterior of our home be a near-replica of a home in Colonial Williamsburg. Rich helped us to accomplish this desire, fusing our sense of style with his extensive knowledge and vision to create our dream home. He offered creative solutions to design dilemmas without imposing his own style on the outcome. Our previous home was half the size of the home Rich designed, yet it had unused space because it didn't fit the way we really live. Because of Rich's insight we actually live in and use every square foot of our new home.
Rich offered a palette of valuable services which allowed us to customize the design process and use only those we needed. Rich took a personal interest in us and our home, and was truly a pleasure to work with."


Richard Taylor Architects is a Custom Residential Architectural firm that specializes in the design of unique custom homes, remodeling, and addition projects.
In addition to compelling design, I provide services all the way through construction, helping you maintain control and organization, and bringing greater value to your project.
Contact me to schedule an initial consultation on your Williamsburg Colonial Home project.