McVey Boulevard West
Some kitchens require a total makeover, but sometimes, working with what you've already got is all you need to do. That was the case with this little Mid Century Modern kitchen remodel, where taking down the top half of a wall between the kitchen and casual dining area made all the difference.




Most of the existing custom cabinets were kept; a few were moved; and a little bit of good carpentry filled in the gaps.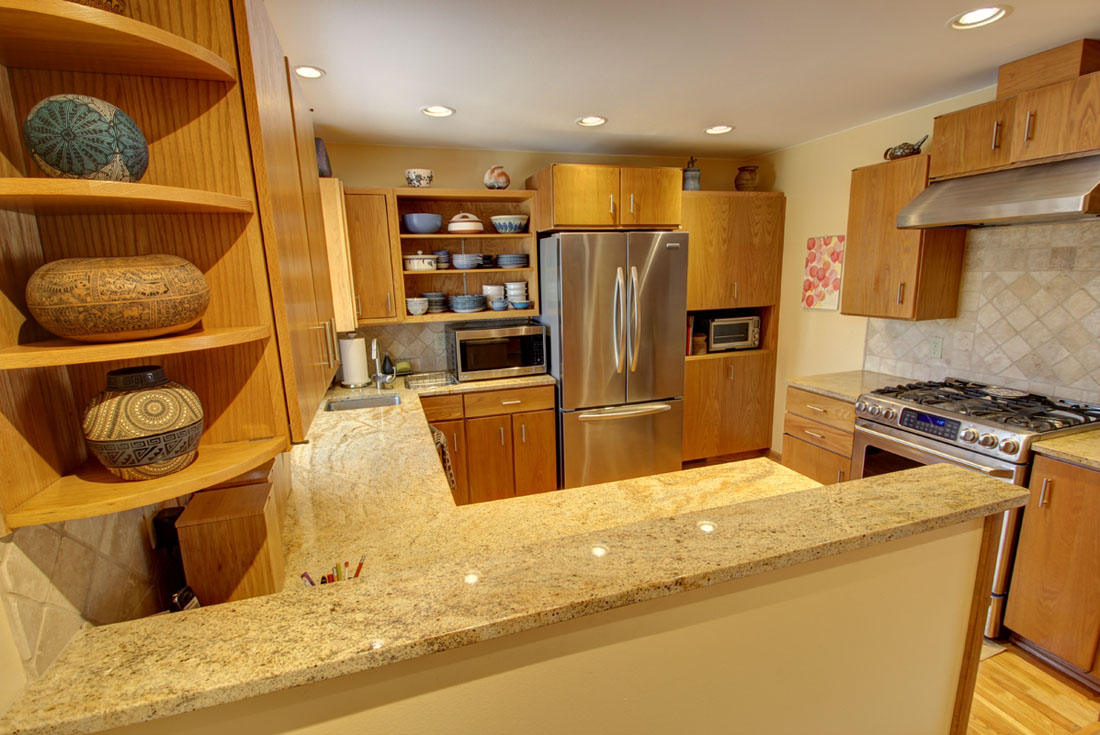 The dropped fluorescent-fixture ceiling was removed, and replaced with new energy-efficient LED recessed fixtures. A few new appliances round out the changes that take this kitchen from "almost there" to "just right".
Richard Taylor Architects is a Custom Residential Architectural firm that specializes in the design of unique custom homes, remodeling, and addition projects.
In addition to compelling design, I provide services all the way through construction, helping you maintain control and organization, and bringing greater value to your project.
Contact me to schedule an initial consultation on your Mid Century Modern kitchen remodel project.