West Beechwold Road
Columbus, Ohio's center city is surrounded by well-known historic neighborhoods – German Village, Victorian Village, Olde Towne East. But less than 10 miles north of downtown is the lesser-known but just as charming historic neighborhood of Olde Beechwold, where this completely-renovated 1932 Colonial Revival home sits. We're proud to be a part of this historic home remodeling.

When the owners took possession of the home, it hadn't had much updating, but what had been done – as is too often the case – wasn't done well. The kitchen, for example, was poorly located and poorly built, and worse, when the demolition began, we discovered highly questionable plumbing, heating, and electrical work.

Many of the finishes in the home were original,and most of those finishes were kept. But remodeling this home to fit a professional couple meant bringing almost everything else up to a much higher standard.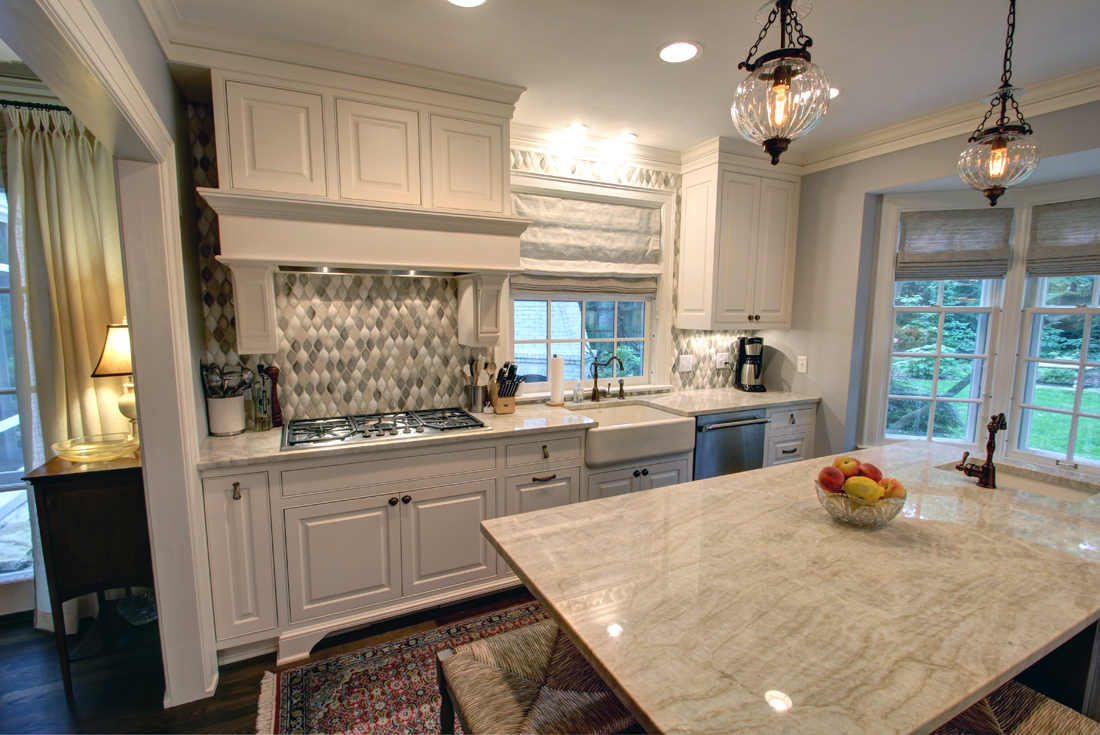 That began with moving the kitchen from one side of the house to the other, and opening the wall between the existing den (which became the kitchen) and the living room so that the two rooms could work together more casually.

The old kitchen became a dining room/bar, and the old dining room became a parlor/TV room.

One of the many wonderful features of the original home is a screened porch, just of the living room. The screened porch was renovated as was the open deck above it. Just off the screened porch is a new patio and outdoor fireplace, part of a larger landscape design for the yard.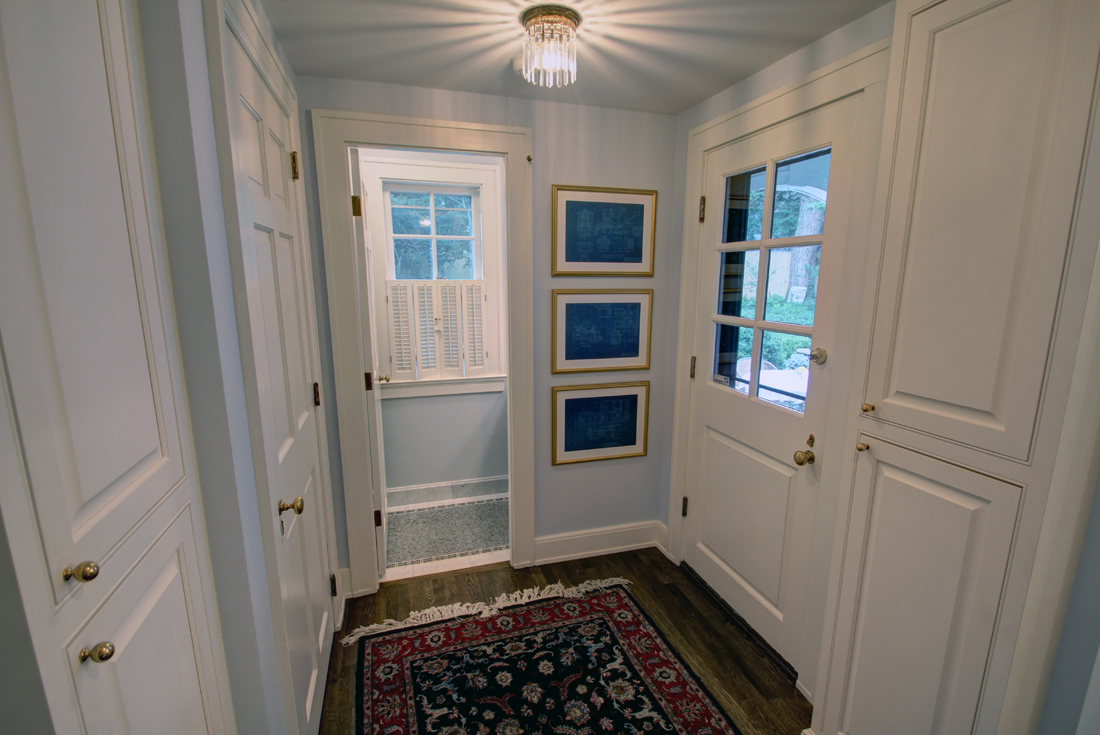 Just as important is the redesign of the back entry/mudroom area. This area was rendered useless by a previous remodeling, but here we've restored the half bath, opened up the back hallway, and added closets and and built-in cabinets to hold and hide all their everyday "stuff"

Upstairs, rooms were renovated or repaired but except for the new bench seat in the master bedroom bay window, no big changes were made.


Other than the wonderful custom kitchen in this house, my favorite part of the project is how so much of the original home remains. It doesn't really look "remodeled" at all – just given back the character and charm it once had, nearly a century ago.
Richard Taylor Architects is a Custom Residential Architectural firm that specializes in the design of unique custom homes, remodeling, and addition projects.
In addition to compelling design, I provide services all the way through construction, helping you maintain control and organization, and bringing greater value to your project.
Contact me to schedule an initial consultation on your historic home remodeling project.