McVey Boulevard West
Some kitchens require a total makeover, but sometimes, working with what you've already got is all you need to do.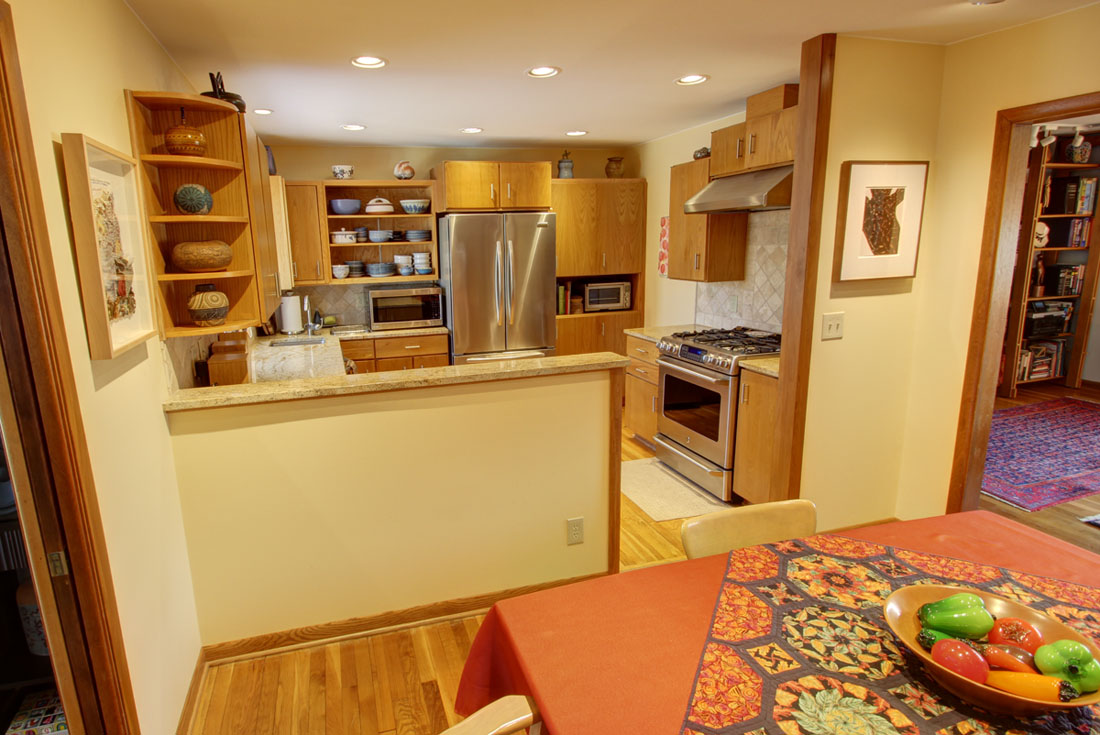 That was the case with this little Mid-Century Modern ranch kitchen, where taking down the top half of a wall between the kitchen and casual dining area made all the difference.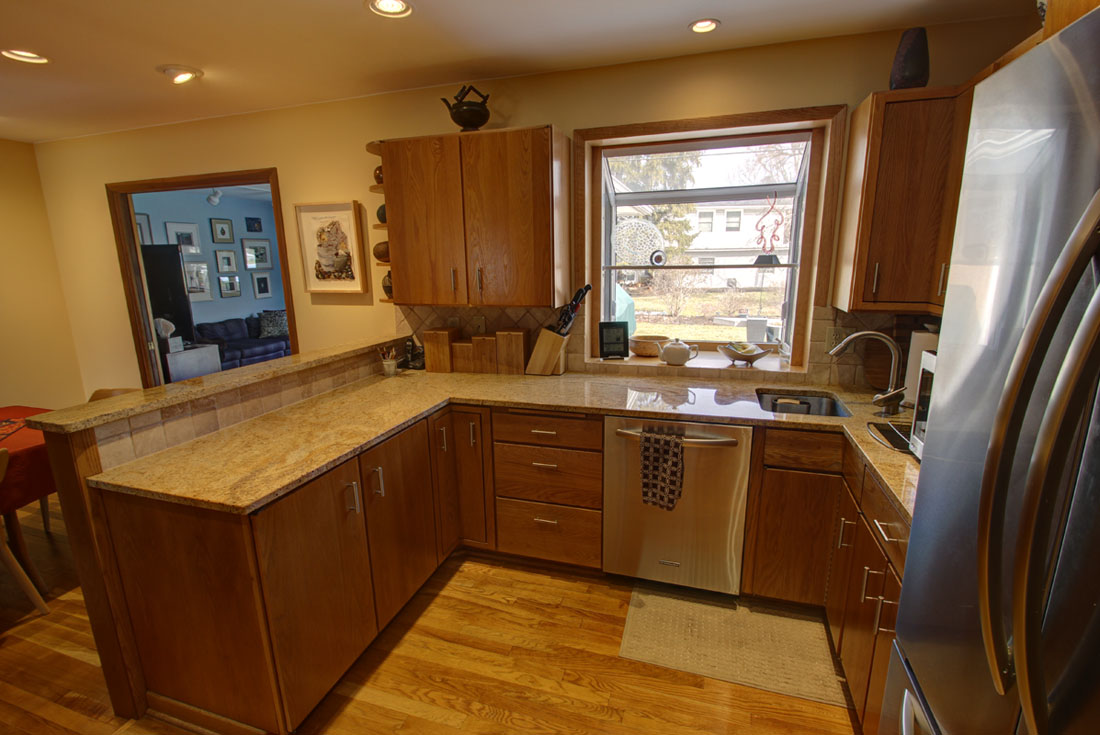 Most of the existing custom cabinets were kept; a few were moved; and a little bit of good carpentry filled in the gaps.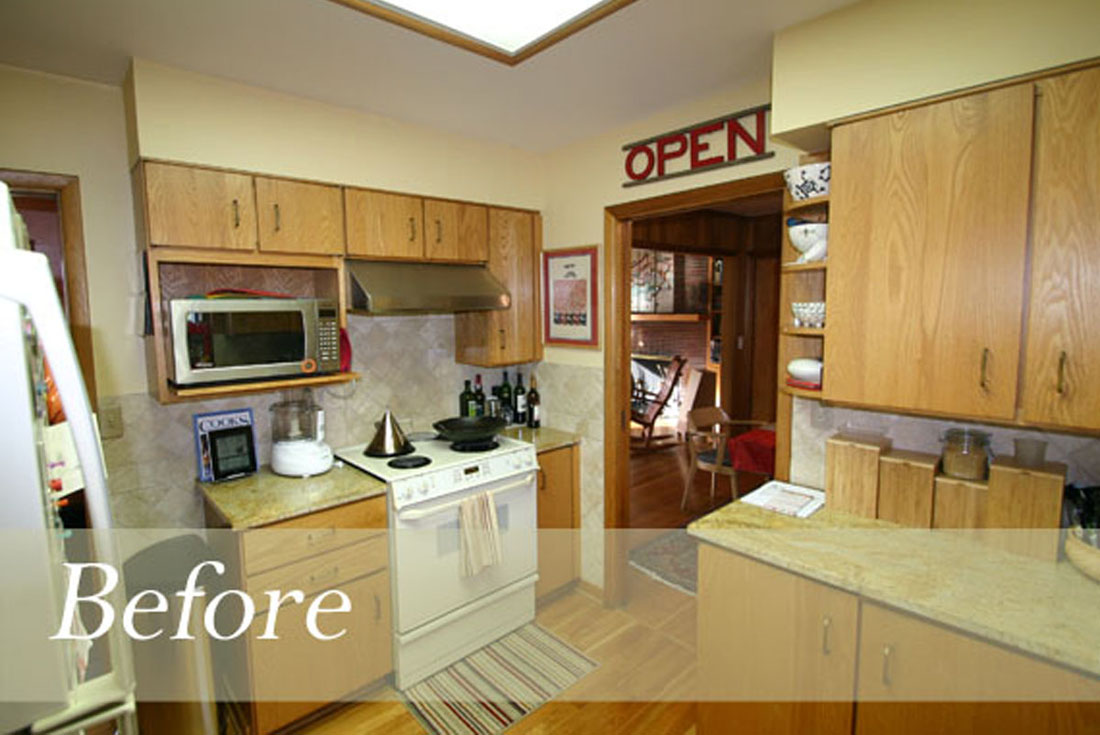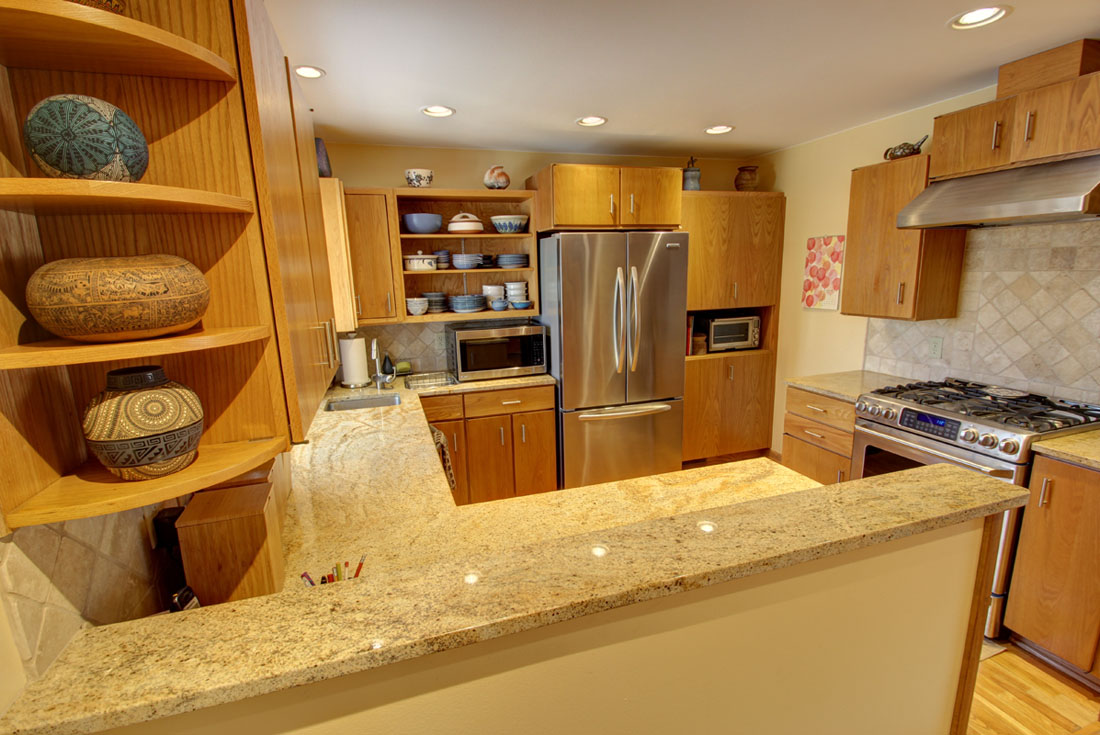 The dropped fluorescent-fixture ceiling was removed, and replaced with new energy-efficient LED recessed fixtures. A few new appliances round out the changes that take this kitchen from "almost there" to "just right".