Before and After: Bringing A Farmhouse Back to Life
The experience of helping to bring a dying home back to life is hard to describe; it's humbling just being invited to participate in resurrecting history.
Returning a home to it's original state (or very close to it, anyway) is a little like time travel, as we get to see, and show – for the first time – what the home was like long ago.
I always wonder what happened in between…why did this once-proud home fall into such disrepair? The original owner of this home obviously built it with care.
What changed about we value in the character of our homes that made it okay to cover that sublime exterior with aluminum siding?
When did central heating become so necessary (in a house with a coal-burning fireplace in every room) that it was acceptable to install a furnace in the kitchen?
Why was the mass-produced aesthetic of wood paneling allowed to obliterate the hand-crafted human feel of horse-hair plaster?
Did these changes parallel changes in the life of the owner, or do they reflect changing values of subsequent owners?
Fortunately, this owner saw the beauty underneath and understood the value of a house with character.

It's a large home by farmhouse standards – about 1900 square feet – so the new owner didn't need to add space.
What he did add was love and pride – and we all gained a little more beauty in our lives.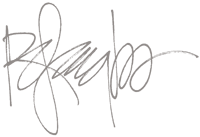 Need an expert Residential Architect to help with your new home or remodeling project? Contact Richard Taylor, AIA at Richard Taylor Architects.