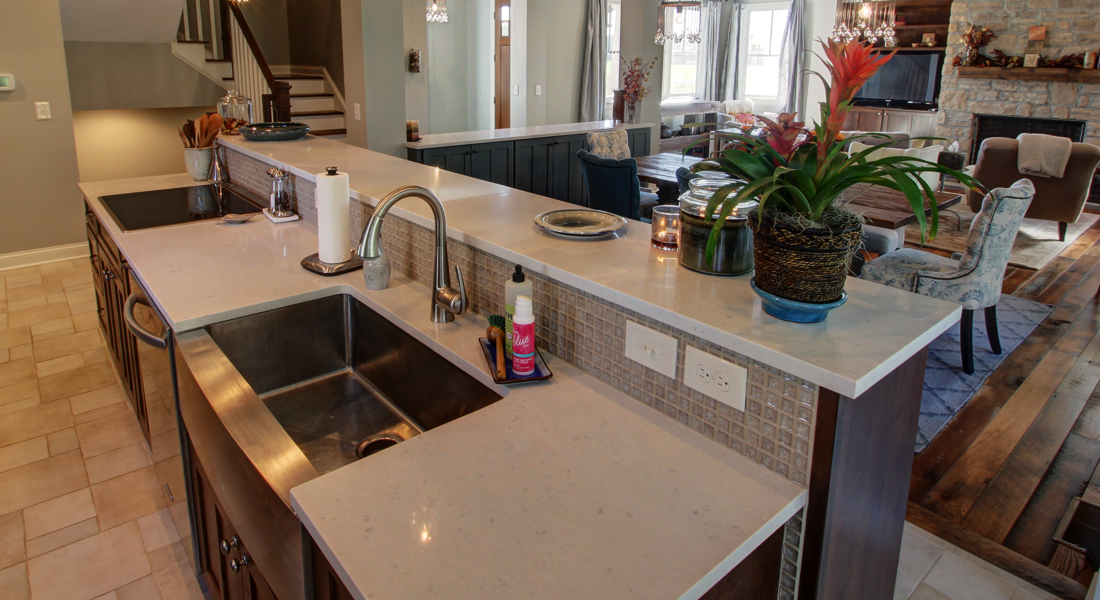 Homeowners spend a lot of time picking out cabinets, countertops, backsplashes, appliances, and lighting for their kitchens, but sometimes, not enough time thinking through basic functions. A frequent example of that is the height of a raised countertop on a kitchen island, sometimes also called a breakfast bar. What is the right kitchen island height?
Open floor plans expose the whole kitchen to view – cooking mess and all. A raised countertop can help hide the mess behind a short wall, and makes a nice place to sit and eat, drink, and socialize.
That's the basic function of a breakfast bar, but there's more to getting the design right than just hiding the mess. Choosing the right finishes will make it look good, but we want it to work right, too. Here's what you need to know to get the height right.