Donna Drive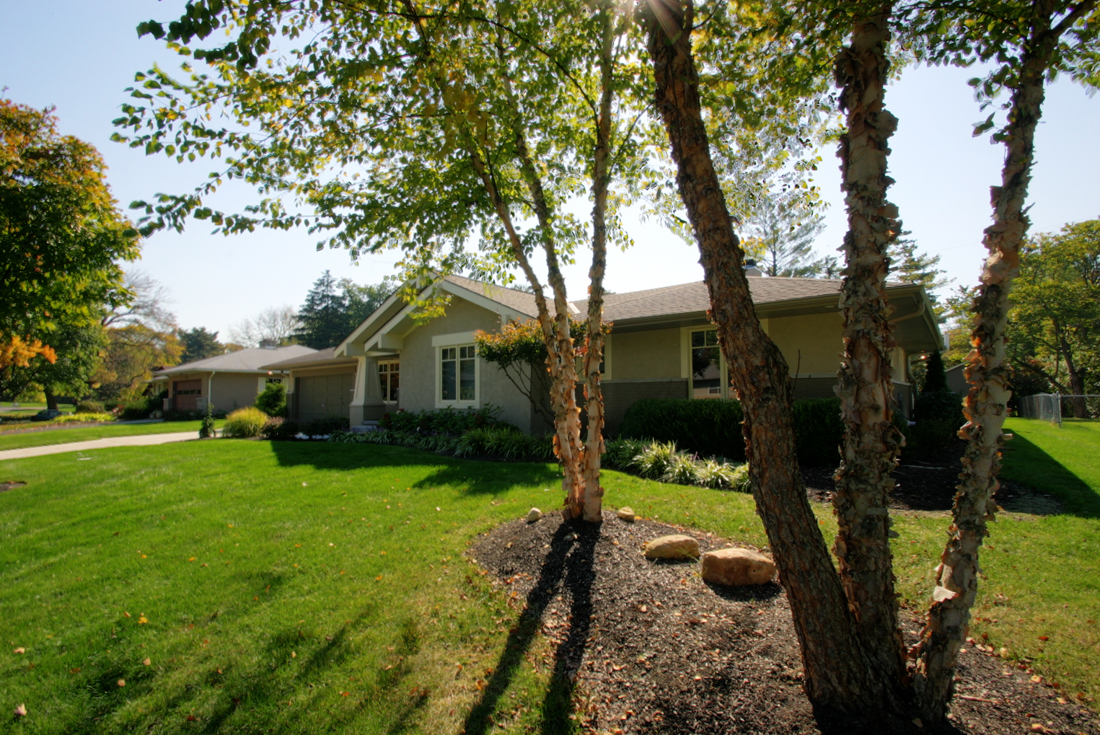 On a street of similar homes, this remodeled ranch stands out – just enough. We "updated" the exterior character by going back to a subtle Craftsman look – a style 50 years older than the house.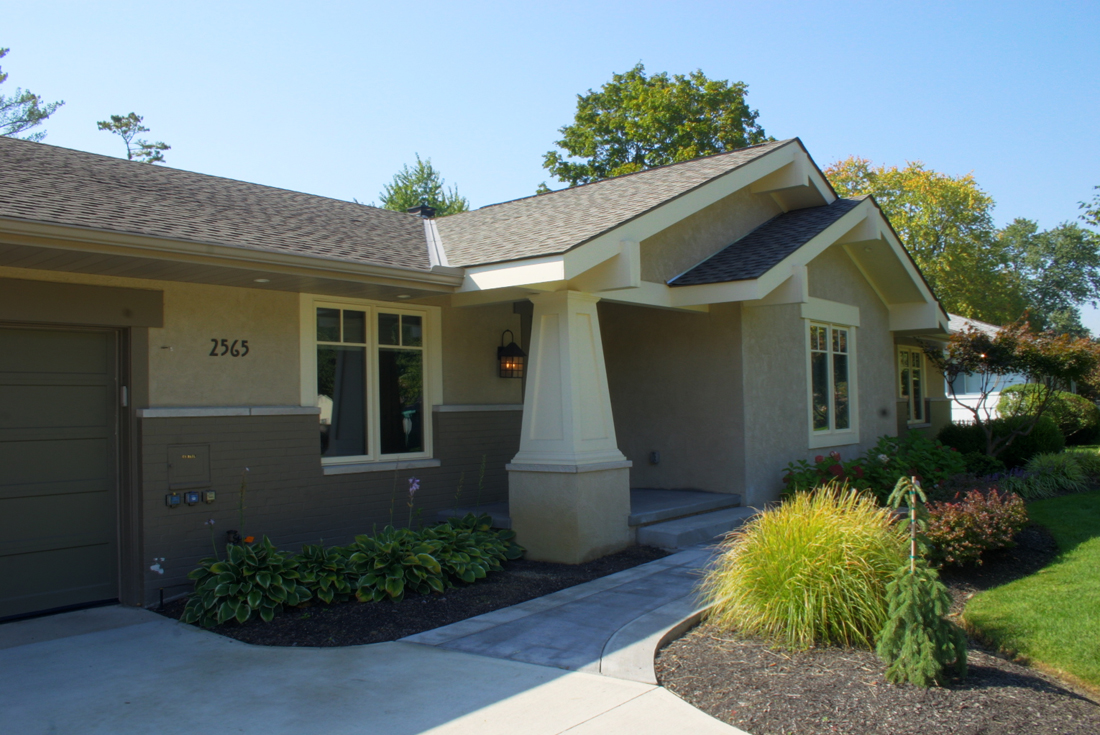 An expansion of the front room gave us the opportunity to add a new front porch with a signature column and appropriate Craftsman details.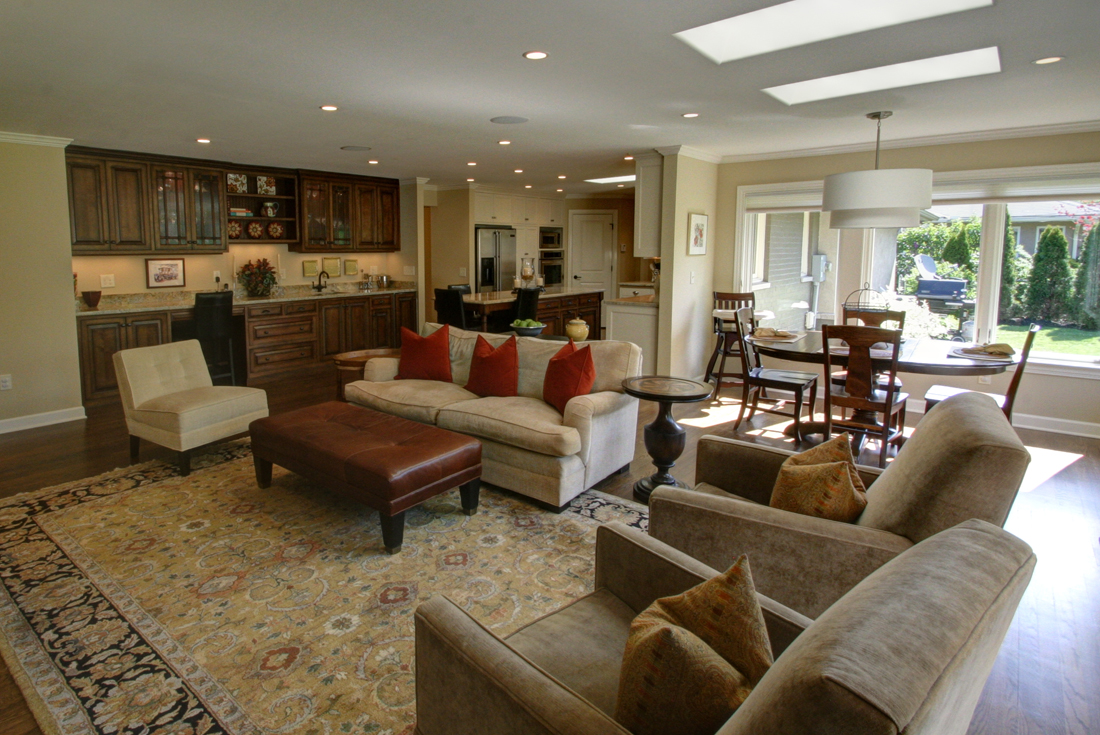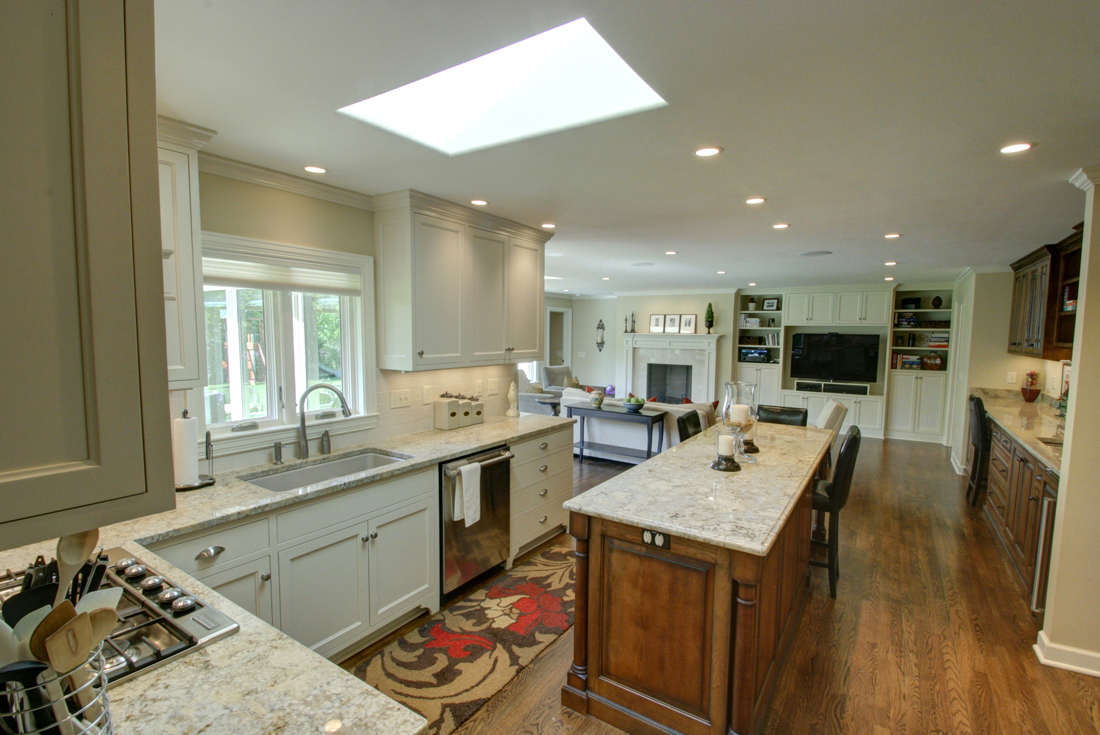 Inside, the kitchen was expanded and renewed and an existing enclosed porch was turned into a proper laundry room. The family room was enlarged by several feet, and opened up to a new outdoor patio.