Burg Street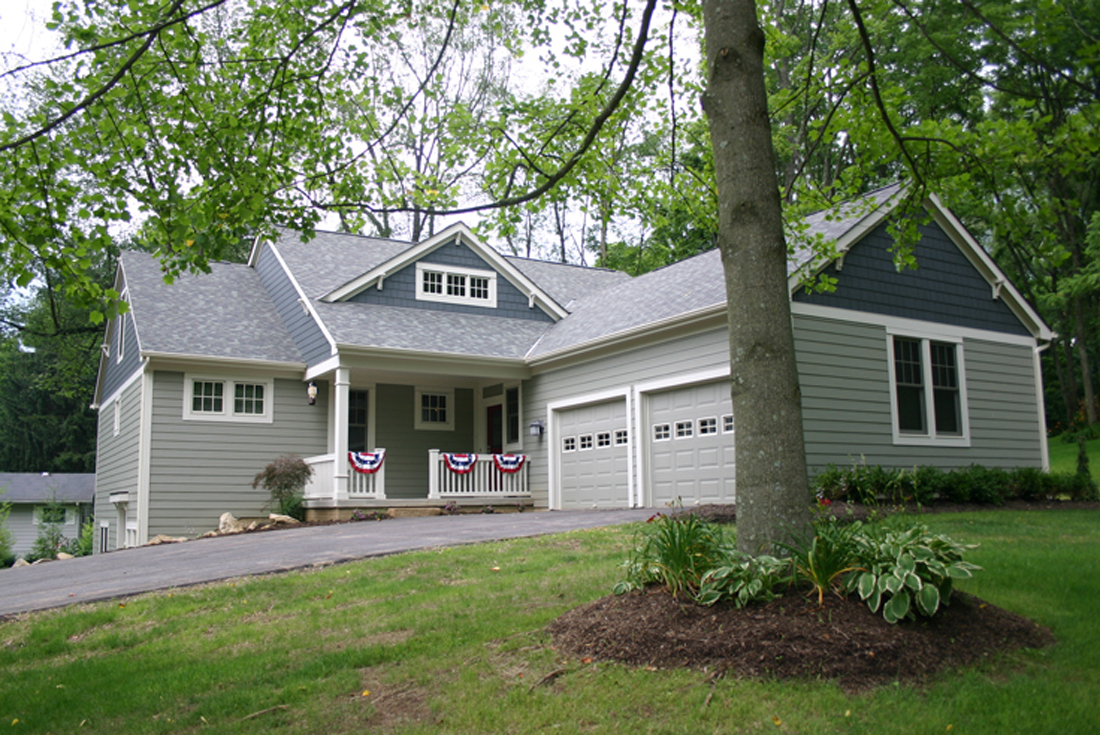 The original decrepit home on this property was purposely burned as a fire department training exercise to make way for this new Bungalow. The new home was placed in nearly the same location to take advantage of the existing driveway which passes between two landmark trees.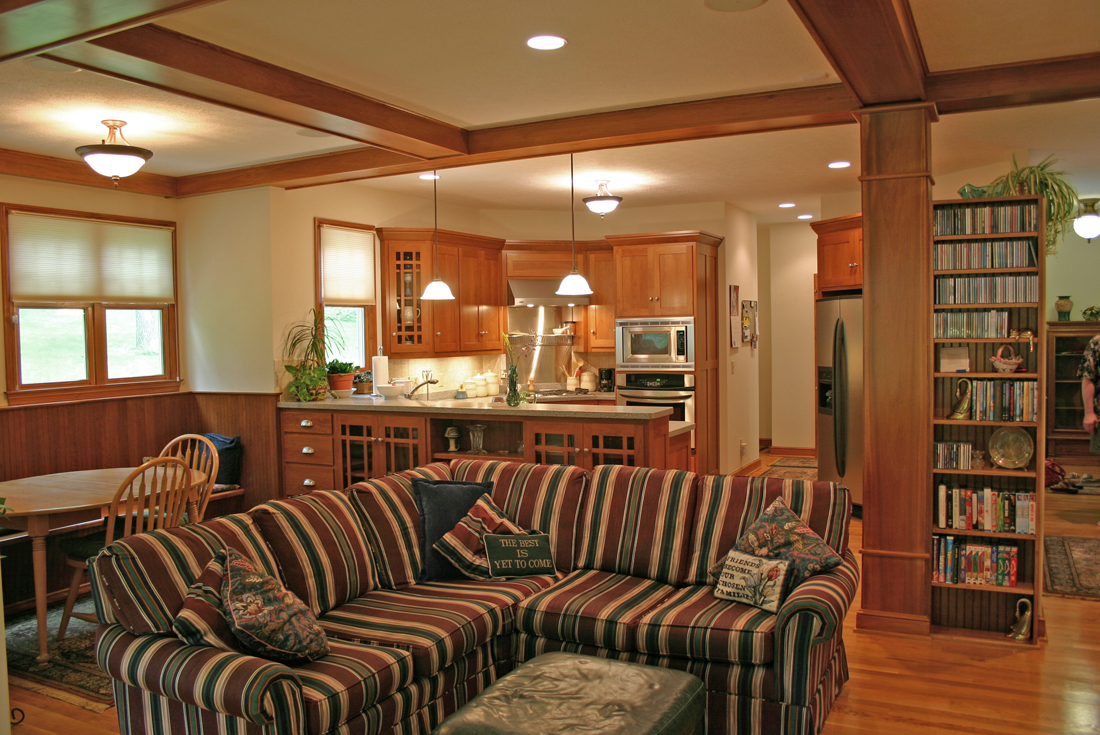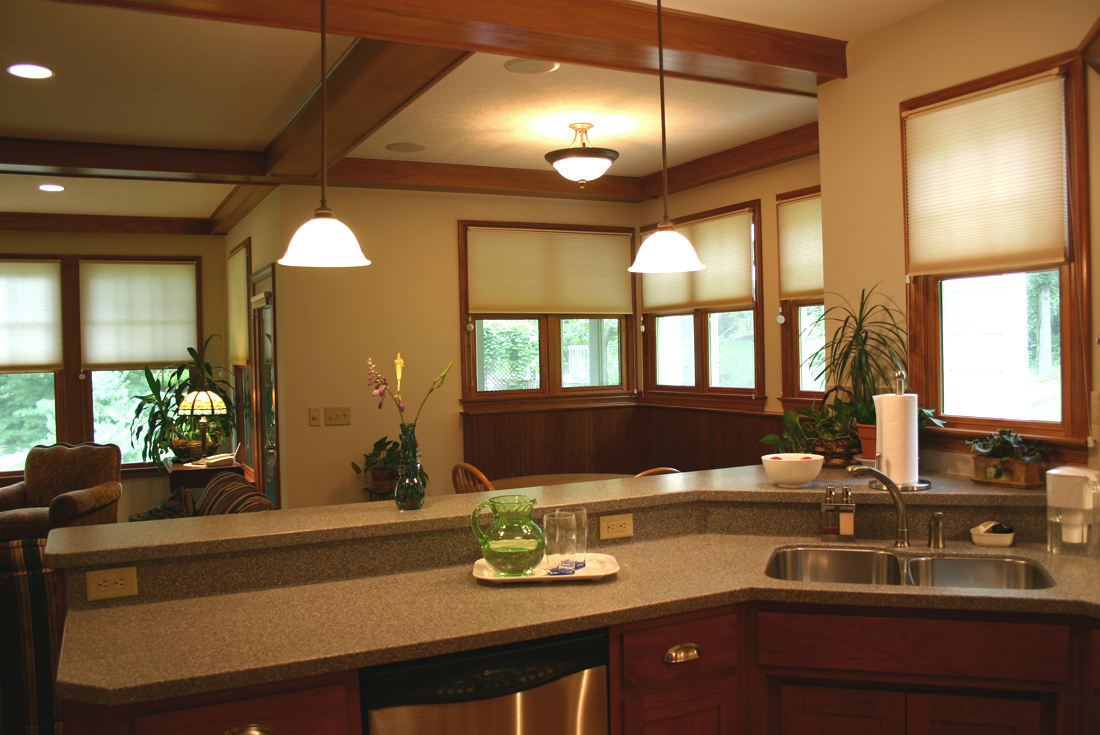 The interior was carefully planned to get the most out of every square foot of space, creating an interesting and intimate floor plan.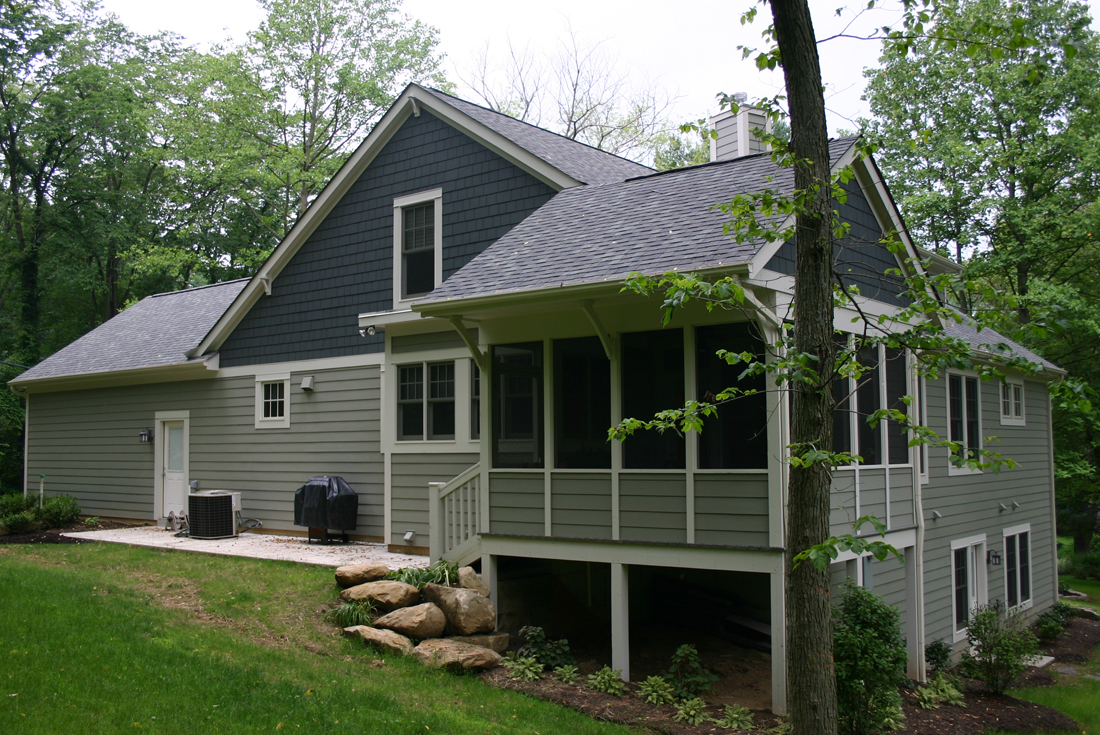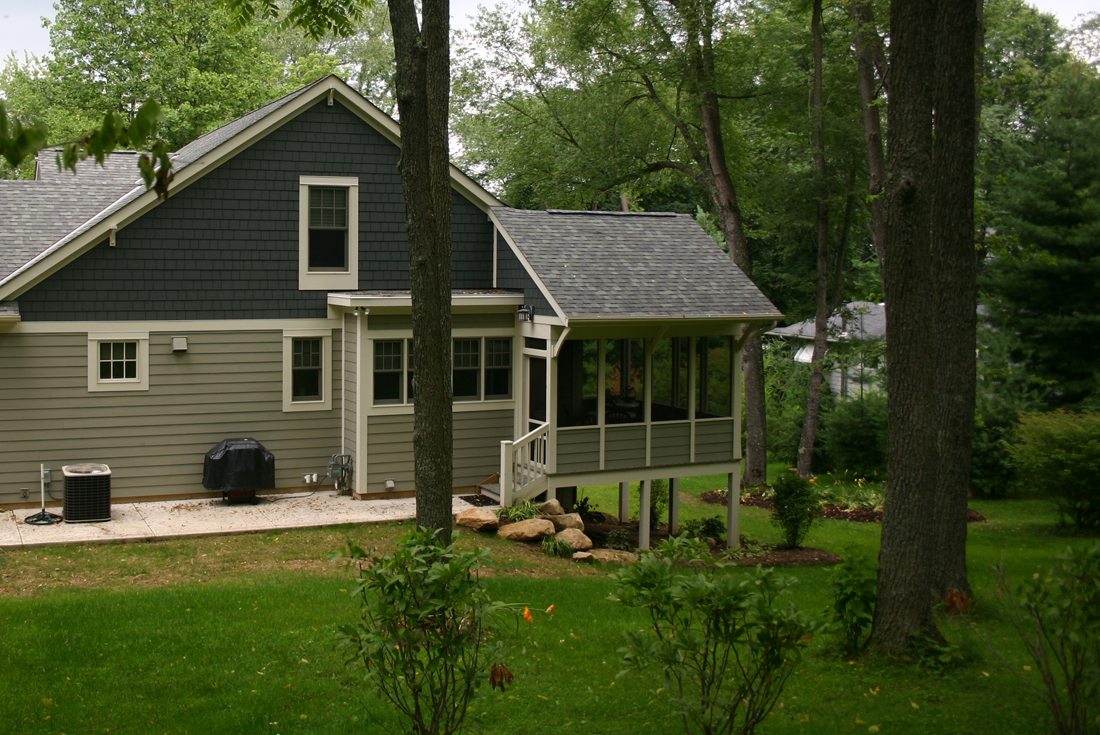 The owner's photo studio occupies a large part of the lower level – with a separate entry for clients – and is planned to be easily expanded with an addition that's already designed and ready to add as his business grows. As far as the neighborhood is concerned, this "new old home" looks like it's always been there.