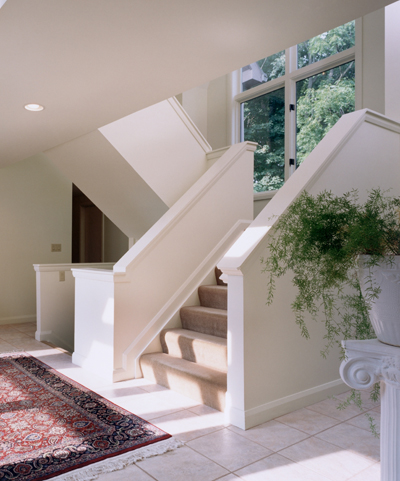 The first home my wife and I owned was a brick Queen Anne built around 1900. I opened my first office there, in the attic.
It was a cool little space and I had a unique view of downtown Columbus, Ohio from up there.
All I had to do was climb the 23 shallow, steep steps up from the kitchen. Every day.
Stairs are probably already a part of your daily home life – you go up and down them constantly, carrying laundry baskets, sleeping children, furniture; stepping over toys, pets, shoes…
But as familiar as we are with using stairs, we're not nearly as familiar with how they fit into the design of a home – stairs are expensive, complex three-dimensional constructions that take up a lot of space and are highly regulated by building codes.