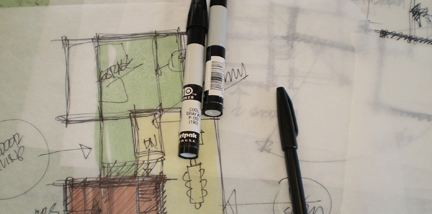 So you've been dreaming about your new or remodeled home for a long time now. You've looked at dozens – maybe hundreds – of house plans online.
You've built up a huge collection of photos on Houzz, or Pinterest, or both.
And yet somehow, you don't feel any closer to your dream house. Maybe you even feel a little further away from it. You thought that by taking your time and collecting ideas and information you'd make progress, but instead, you're stuck.