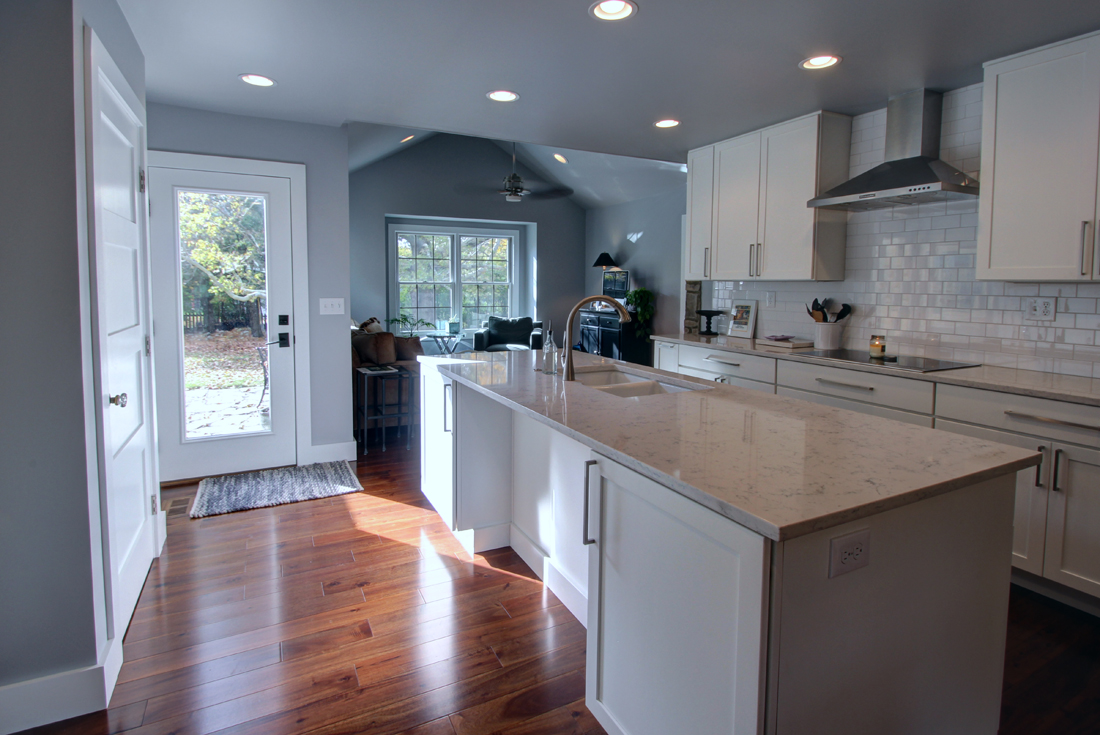 The neighbors around this Riverlea, Ohio home wondered what was going on – all kinds of contractors coming and going, building materials hauled in…but no work visible from the street?
The project began as a two-phase addition; phase one was some internal remodeling to make room for a larger kitchen, adding a laundry/home office, and remodeling a bath.
Phase two would have been the addition of a new master suite.